'Grey's Anatomy': Shonda Rhimes Once Revealed That 'Chasing Cars' Wasn't Supposed to Be the Song of Derek Shepherd's Death
The episode of Grey's Anatomy when Derek Shepherd (Patrick Dempsey) died is one of the most tragic in the show's history. For many fans and creator Shonda Rhimes, hearing "Chasing Cars" causes tears to this day. However, that song wasn't originally chosen as the one for Derek's death.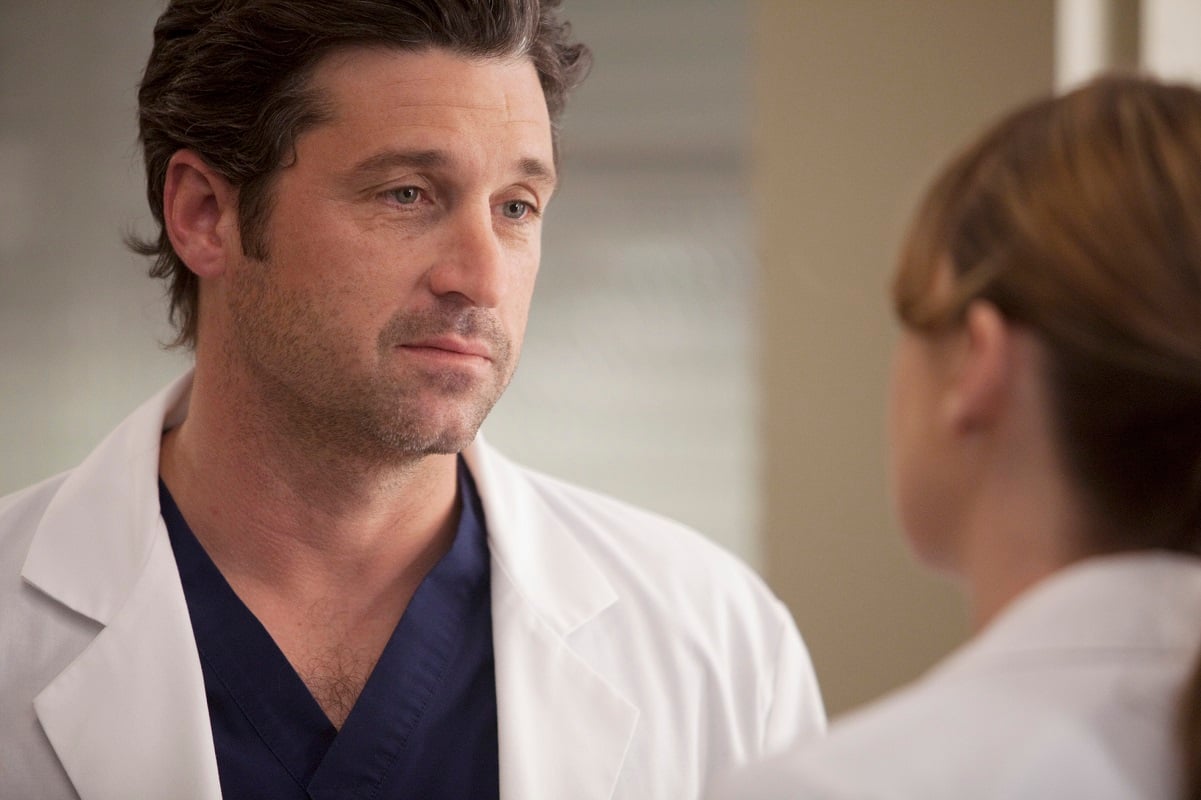 How did Derek Shepherd die on 'Grey's Anatomy'?
In season 11, episode 21 of the long-running medical drama, Dr. Shepherd was driving to Washington, D. C. to see the President. He was on his way to explain that he could no longer participate in his brain-mapping project because it took too much time away from his family.
On his way, he witnessed a car accident. He saved everyone and waited for emergency personnel to arrive. However, as he was walking back to his vehicle, he was struck by a semi-truck. Derek was taken to a nearby hospital; however, they were understaffed. 
RELATED: 'Grey's Anatomy': Are Ellen Pompeo and Patrick Dempsey Friends?
When he arrived at the hospital, Shepherd could understand what was going on around him, but he was unable to speak. He silently begged for the surgeons to give him a CT scan. However, the doctors disagreed and rushed him into the operating room without a brain scan. 
By the time it was discovered that he had a blown pupil, it was too late, and he was pronounced brain dead. The memorable song, "Chasing Cars," plays as Meredith (Ellen Pompeo) sits by his side while he is taken off life support.
'Grey's Anatomy' creator Shonda Rhimes originally had a different song play for Derek's death
"It was the day the show was going to air," Rhimes told Deadline. "That morning, a song arrived from Sleeping at Last. It was their cover of 'Chasing Cars.' I listened to the song, and I started weeping uncontrollably, partially because I was still processing the fact that one of my characters' was dead. But also because I knew it was the perfect song for the death of this character that we were going to air that night."
However, the show was already finished and ready to air that night. The producers typically do not make changes that day. The creator didn't know whether or not the song could be switched, but she tried.
RELATED: Patrick Dempsey's Recent Instagram Post Brought 'Grey's Anatomy' Fans To Tears
"It was literally that scene in Broadcast News where people are running down the hall and screaming with hair on fire," Rhimes said. "I got a call at 3:00 from the network that said 'I don't think we are going to make it happen.'"
The 'Grey's Anatomy' production team didn't think the switch was going to happen
Everyone agreed it was the perfect song for Derek's death, too. They were waiting on pins and needles to see if it was going to work out.
"We didn't know it was going to happen until it aired on the East coast," she continued. "The entire post-production team was standing around the little monitor that is the East coast feed, down the hall, listening and waiting to see if it was going to happen. When it did, you could hear a cheer erupt."
Everyone was ecstatic that they could bring closure to Derek Shepherd's storyline with the perfect song.