'Grey's Anatomy': Shonda Rhimes Reveals Inspiration Behind Musical Episode
The musical episode in 'Grey's Anatomy' is one of the most memorable moments in the entire show. Creator and writer Shonda Rhimes shares the inspiration behind the episode.
The most memorable episode in ABC's Grey's Anatomy would have to be the musical episode. After a fatal car crash, Callie Torres (Sara Ramirez) and Arizona Robbins (Jessica Capshaw) end up at Grey Sloan Hospital. While close to death, Callie has an out-of-body experience where a version of herself is singing. 
Soon after, the entire surgical staff sings a massive musical number. Although many fans have conflicting opinions about the episode, it remains the most iconic. So, what inspired Grey's Anatomy creator Shonda Rhimes to create the "Song Beneath the Song"?
'Grey's Anatomy' creator Shonda Rhimes was inspired by a concert event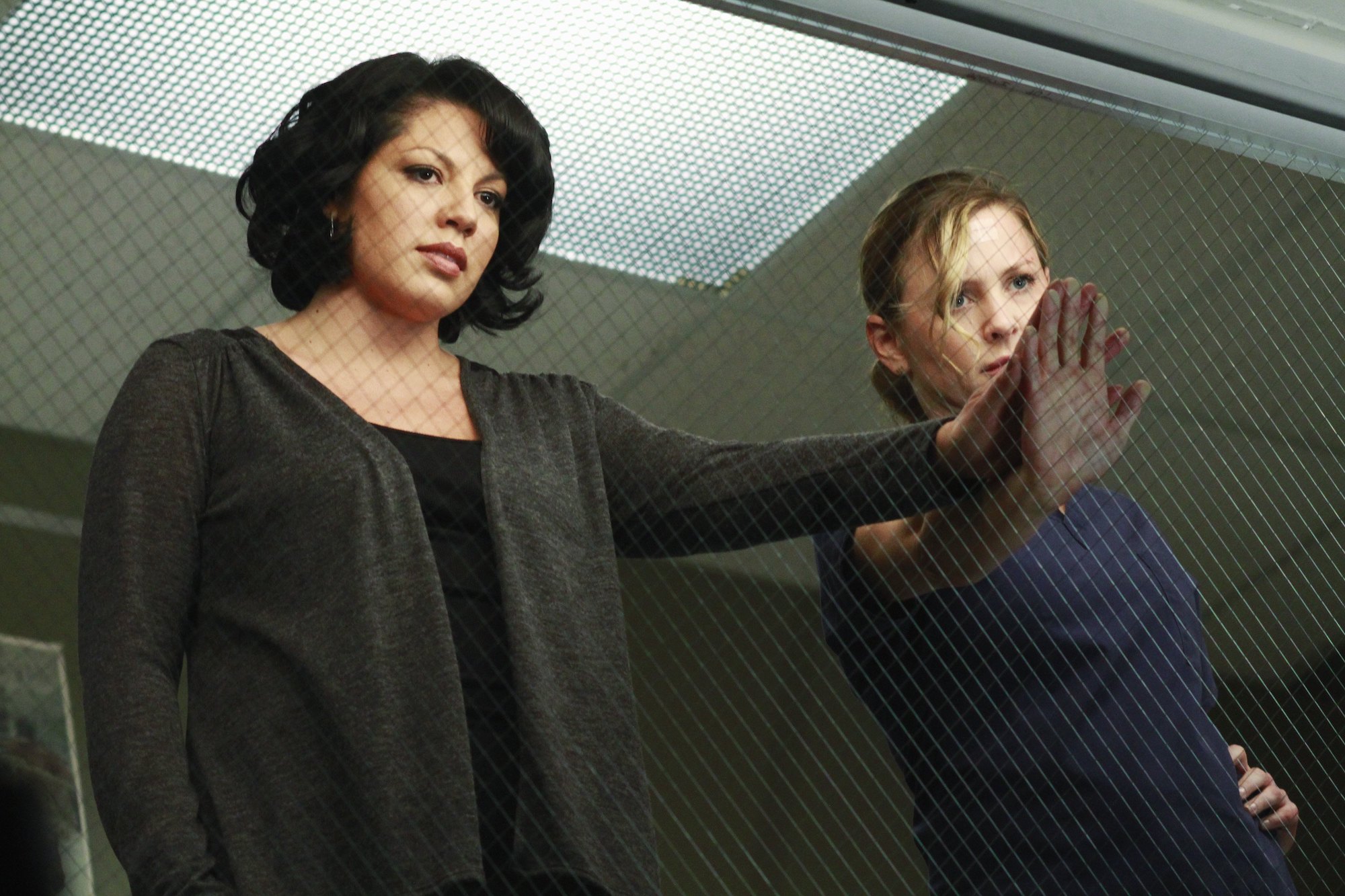 In 2008, the Grey's Anatomy and Private Practice cast performed songs at a benefit concert to support unemployed Hollywood workers who participated in the 2007-2008 writers' strike. Ever since that moment, Shonda Rhimes wanted to make a Grey's Anatomy musical episode. 
According to Shondaland, the creator and writer said, "I remember thinking to myself at a certain point, I have this sort of murderers' row of Broadway people," Rhimes said. "Like, Chandra [Wilson] had been on Broadway and singing; obviously, Sara Ramirez had won a Tony on Broadway, which is how I first met them. And then I knew that Kevin could sing. There were so many people in the show with beautiful voices. It felt like it was leaning in that direction in a good way."
Shonda Rhimes pitched the idea to a skeptical network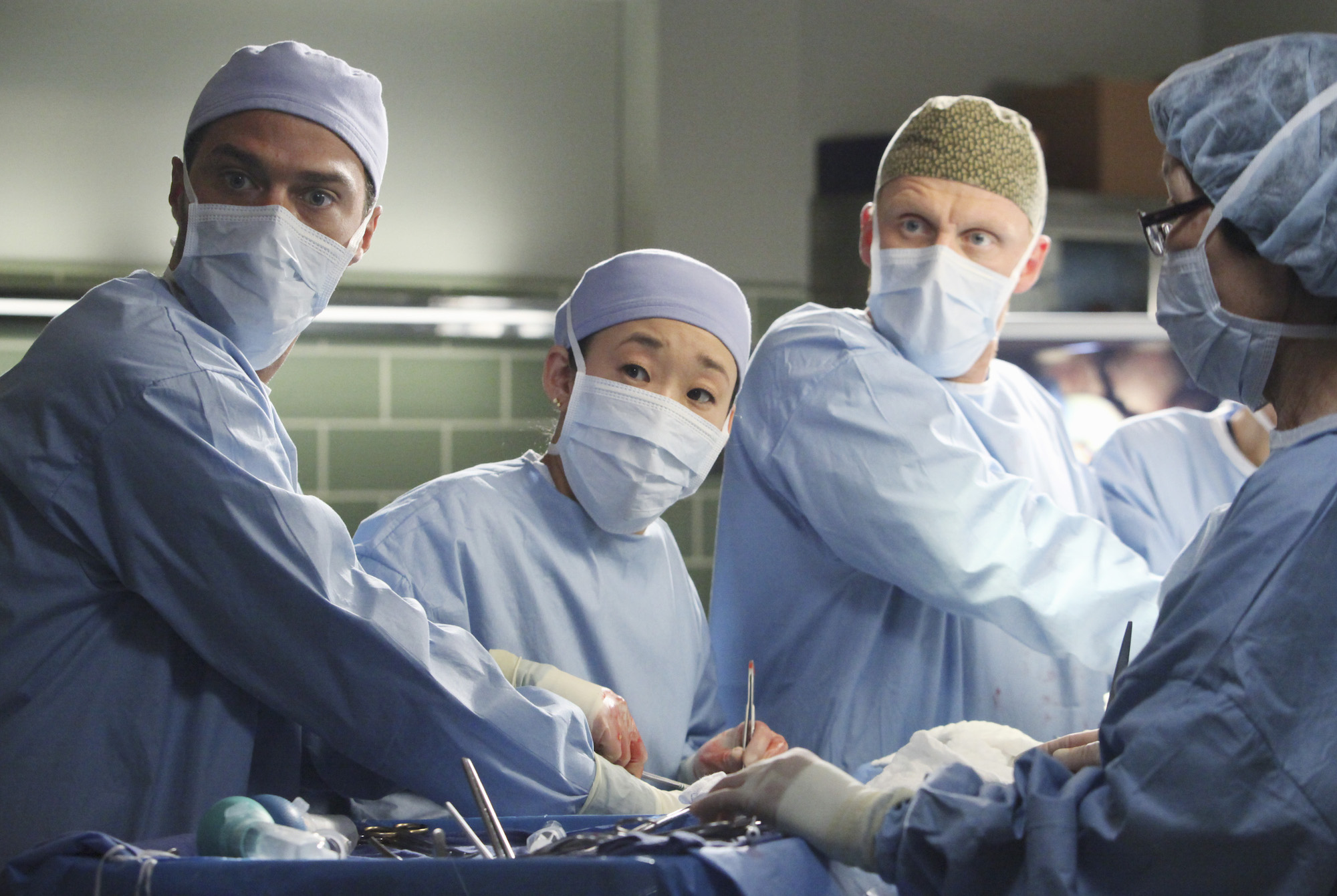 After coming up with the plot, Rhimes pitched the idea to ABC. But, she had a difficult time convincing the network. Initially, ABC wanted to pass on the idea. Eventually, the episode was greenlit. "By that point, I wasn't getting notes on anything. Nobody was saying no to me about anything," she explained. "So it was really bizarre to me that there was all this resistance to doing a musical episode."  
At first, the network tried to convince her to "make another love triangle." Yet, Rhimes wanted to do something different. "And I remember somebody at the network saying, 'Can't you just do one of your love-triangle thingies again?' And I thought, my head's going to explode because the show is not a bunch of 'love-triangle thingies.' You guys have missed the point entirely. I felt like, no, every year of the show is a completely different show, and this year the show has a musical episode. And that's the story."
What does the cast of 'Grey's Anatomy' think about the musical episode?
For the cast of Grey's Anatomy, the musical number was quite an experience. But, former co-stars Ellen Pompeo and Patrick Dempsey have conflicting opinions about the episode. 
In an episode of Pompeo's new podcast, Tell Me with Ellen Pompeo, the actor said the musical episode was a "horrible" experience. "I mean sorry to disrespect who wrote it – but I mean that musical, we were horrified, right?" she said. "I did sing a little, and I was like, 'Listen, guys, I'm telling you right now like I can't sing.'"
At the time, Pompeo told the crew: "'Listen, I don't want to chicken out here. Like, we're doing this musical.' I want to be all in. I want to commit, I want to try, but I'm a terrible singer, but yes, if you guys can help me sound better. I'm not going to be good, but I also am not going to chicken out, so I'll just dive right in.'"
In agreement, Dempsey admitted that he "chickened out completely." He said, "I was like 'No way in hell am I going to be singing.' It didn't make sense to me then. And now when you see it, and you're like 'Oh my God.' At least they tried it."
Grey's Anatomy airs Thursdays at 9 p.m. ET/PT on ABC.