'Grey's Anatomy': Shonda Rhimes Opens Up About Sandra Oh's Exit and It'll Remind You the 'Killing Eve' Star Is a Force of Nature
Grey's Anatomy fans knew Sandra Oh was a force of nature when she first appeared as Cristina Yang back in 2005. The fandom instantly fell in love with the character and her strength for 10 seasons. Then when Oh left Grey's Anatomy in 2013, viewers weren't sure whether the ABC medical drama would be able to continue. Of course, the show went on — and so did the actor. But recently, creator Shonda Rhimes revealed she grieved writing for Oh when she departed, reminding everyone that the woman behind Cristina really is the sun.
Shonda Rhimes discusses Sandra Oh's departure from 'Grey's Anatomy'
When speaking with Elle in May 2020, Rhimes opened up about Oh's exit from Grey's Anatomy. The showrunner felt the same way the fandom did back in 2013. Rhimes said:
I grieved [no longer] writing for Sandra more than anything because I [wouldn't] get to see what she would do with it. I think she chooses characters and then inserts herself into them. There are plenty of actors who want to be nice or who want to be seen as romantic or who want to be seen as a hero. But Sandra's not interested in that. She's interested in playing the stuff of life.
Meanwhile, Rhimes reminisced over working with Oh, revealing the actor used to come to her office on a weekly basis with notes and questions about the script.
"Sandra is intense when she is playing a role, and I mean that in the best way," Rhimes said. "It drove me crazy and made me so happy at the same time. Sandra wanted to get it as right as she possibly could."
The creator continued, "She could elevate anything you wrote—she dives in and cares deeply. You cannot have a superficial conversation with Sandra."
What is Sandra Oh working on now?
Now, Grey's Anatomy fans can find Oh on BBC America's Killing Eve. The hit series has earned numerous accolades, including Oh's big win for Best Actress at the Golden Globes in 2019.
Meanwhile, in the above interview with Elle, Oh discussed the types of roles she wants to pursue next. And while the actor recognized she is in a good place in her career — as she now has the option to say no — Oh has a clear vision.
"I decided that I'm only going to play characters that are essential to the plot, that conduct the narrative and therefore can't be cut out," she said.
Oh also specified she wants to be part of a project that truly values the character's race. "I'm in a place in my career now where I am specifically interested in roles that explore a character's race," Oh said. "Because I can and because I want our conversations to eventually move to a place that recognizes that it's important."
Will Sandra Oh ever return to 'Grey's Anatomy'?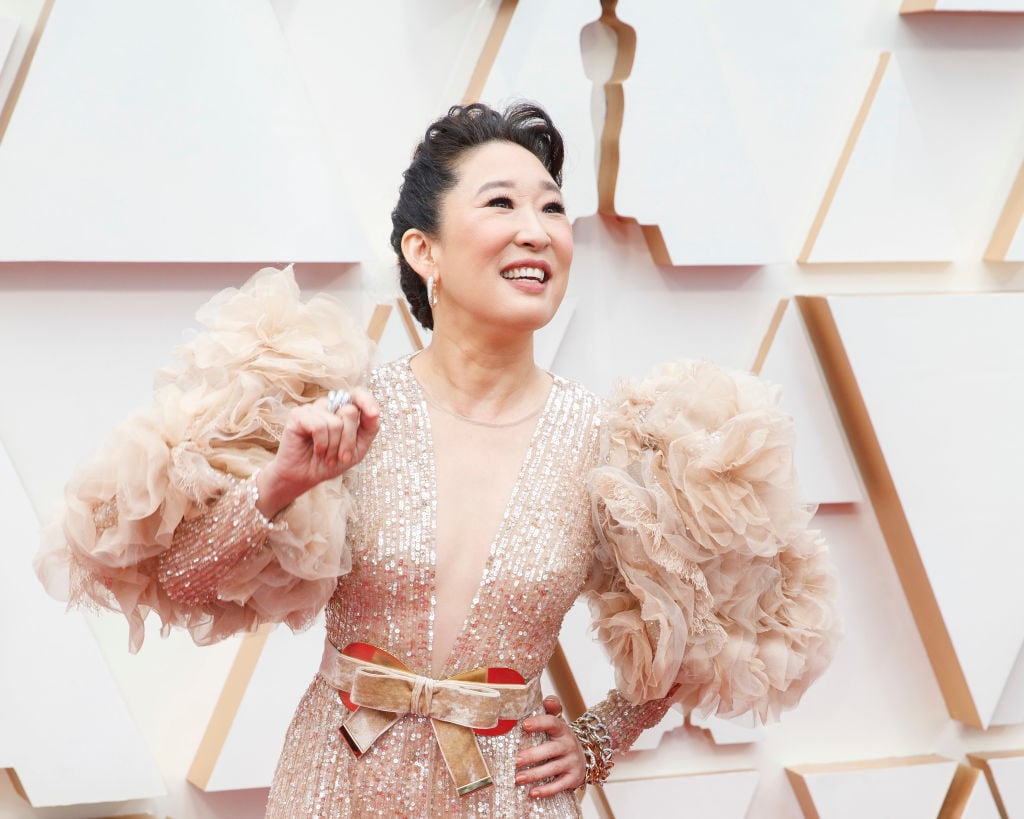 For the time being, fans will have to wait and see whether Oh will return as Cristina on Grey's Anatomy. However, the actor has been asked numerous times about the possibility and answered differently each time.
When Oh left after the 10th season, she told TVLine she would come back for the series finale of Grey's Anatomy. But more recently, Oh hinted she wouldn't return for a cameo.
"Creatively, you have moved on," Oh told Extra in April 2019. "And while I deeply appreciate — because I can feel it from the fans how much they love Cristina and how the show keeps Cristina alive — for me, Killing Eve is my home now. This is where I am. I am Eve and that's where I plan to stay as long as the show will have me. And that's really where I want to be."
Whether or not Oh comes back for the series finale of Grey's Anatomy, it's safe to say we haven't seen the last from the actor. So get ready. Who knows what this force of nature will do next.