'Grey's Anatomy': Shonda Rhimes Has Written the Ending 'a Good 8 Times,' But It's Still Up in the Air
Grey's Anatomy is currently in the midst of its eighteenth season, and fans have spent years wondering when the ABC medical drama might end. Of course, when isn't the only question on their minds; many are equally as curious to see how the show will wrap things up. They aren't the only ones asking that question either. Although she's gone through a number of possible endings, even Grey's Anatomy creator Shonda Rhimes isn't certain how the series will conclude.
According to Shonda Rhimes, 'Grey's Anatomy' will end when Ellen Pompeo leaves
Grey's fans often wonder if the next season will be the last, but so far, both ABC and Rhimes have yet to offer insight on whether or not they have a certain timeline in mind. In fact, they seem happy to keep cranking out episodes so long as there are new stories to tell. Craig Erwich, President of ABC Entertainment and Hulu Originals, told Deadline that the network plans to hang onto the series as long as possible:
"Grey's Anatomy continues to be a ratings juggernaut," Erwich said at the time. "The fans loved this season. I thought Grey's Anatomy did a really incredible job this year telling the stories of all the frontline heroes who are fighting the good fight (ageist) Covid. We will take Grey's Anatomy for as long as we can."
On the topic of Grey's Anatomy ending, Rhimes once said she and Pompeo would decide when the time was right. During a conversation with E! News, she revealed that the series ends when Pompeo leaves:
"Ellen and I have a pact that I'm going to do the show as long as she's going to do the show. So the show will exist as long as both of us want to do it. If she wants to stop, we're stopping."
Of course, Rhimes has already stepped back from actually overseeing the show. In 2017, she passed the reins to showrunner Krista Vernoff before pursuing a deal with Netflix. Her production company, Shondaland, is still behind the ABC series, so she'll likely have some input regarding when it ends. With Pompeo playing such a big role, though, it seems like it's largely up to her.
Shonda Rhimes is still unsure about the show's ending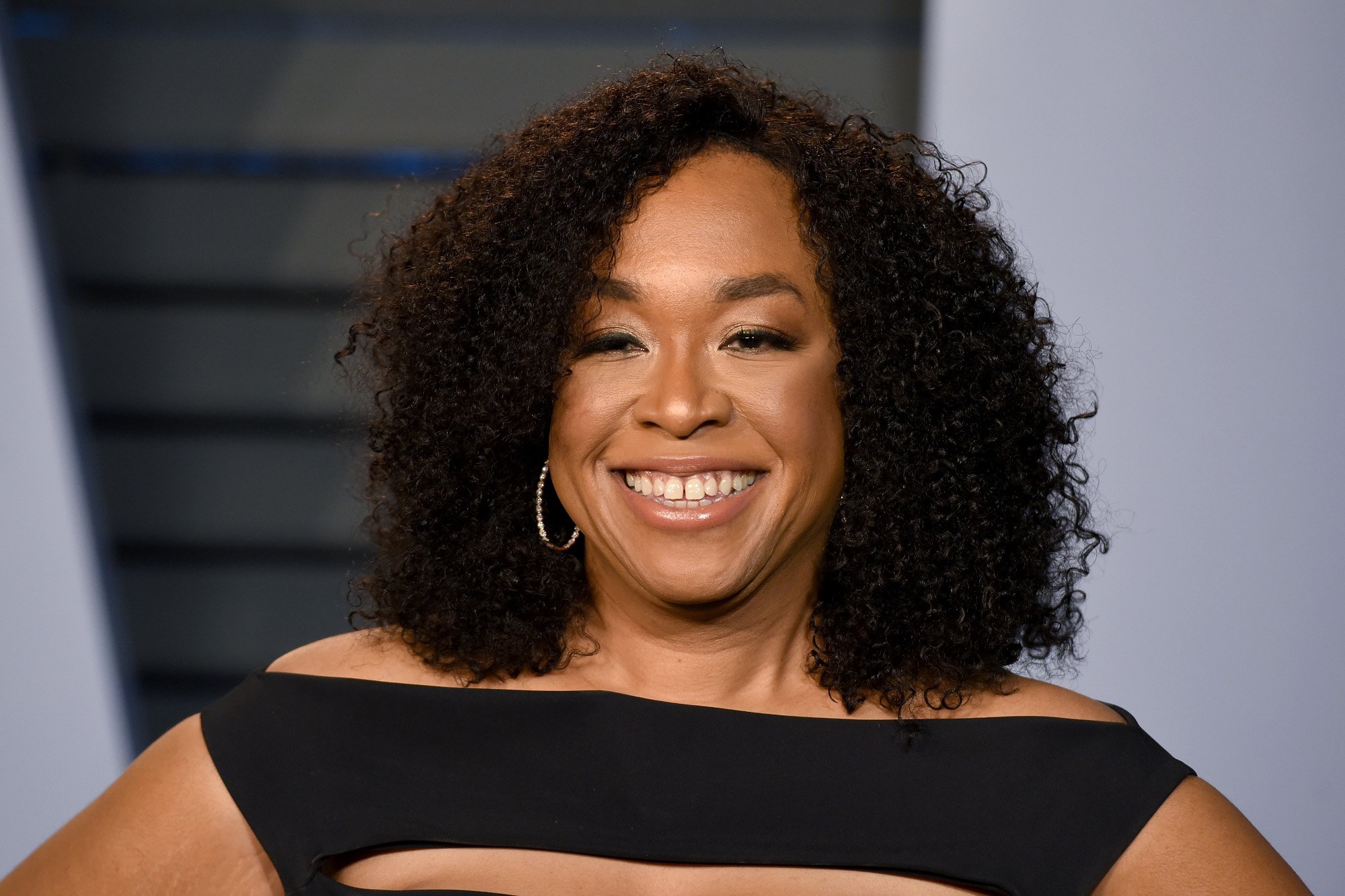 Pompeo hasn't said anything about leaving Grey's just yet, but the actor behind Meredith Grey did open up about foregoing acting once she's done. Does that mean she's considering leaving? As of this writing, no official announcement has been made. And it doesn't seem like the creators behind Grey's Anatomy have a plan for how the show will end yet either.
During an interview with Variety, Rhimes admitted she's written numerous endings for Grey's Anatomy — except they never actually wind up being the end:
"I've written the end of that series, I want to say, a good eight times. I was like, 'And that will be the end!' Or, 'That'll be the final thing that's ever said or done!' And all of those things have already happened. So I give up on that, you know what I mean?"
At this rate, the medical drama could run for several more seasons before the creators need to come up with a finale. And with Rhimes stepping away from the show, she may not be writing the big conclusion anymore.
 "Am I going to be the person who decides like what the final scene is?" she asked Variety. "I don't know!"
It seems like a lot is still up in the air when it comes to how and when Grey's Anatomy is ending. So, will it be any time soon?
Could 'Grey's Anatomy' be ending soon?
Judging by how much remains up in the air, Grey's Anatomy doesn't seem likely to end with season 18. After all, the show is already working its way through its current outing. And it seems like the network would make a bigger deal about bidding farewell to Grey Sloan Memorial Hospital and all the doctors fans have grown so attached to.
That said, ABC hasn't officially renewed the series for season 19 either — and Pompeo's words do raise questions about how long she plans to stick around. For now, we'll have to wait and see what the future holds for Grey's. At least the writers will have more time to map out an ending in the meantime.