'Grey's Anatomy': Should Meredith Stay Single Forever? Fans Are Divided
When Derek Shepherd died, his fans mourned him for days. Fans have missed the swoon-worthy doctor who so rightly earned the name McDreamy from the nurses and residents. Although he came back in Meredith's dream (she was in a coma), fans couldn't help but notice how happy Meredith was to see him. While Meredith recently found a new love interest, Grey's Anatomy fans can't help but wonder if he is the right man for her or if she should remain single forever.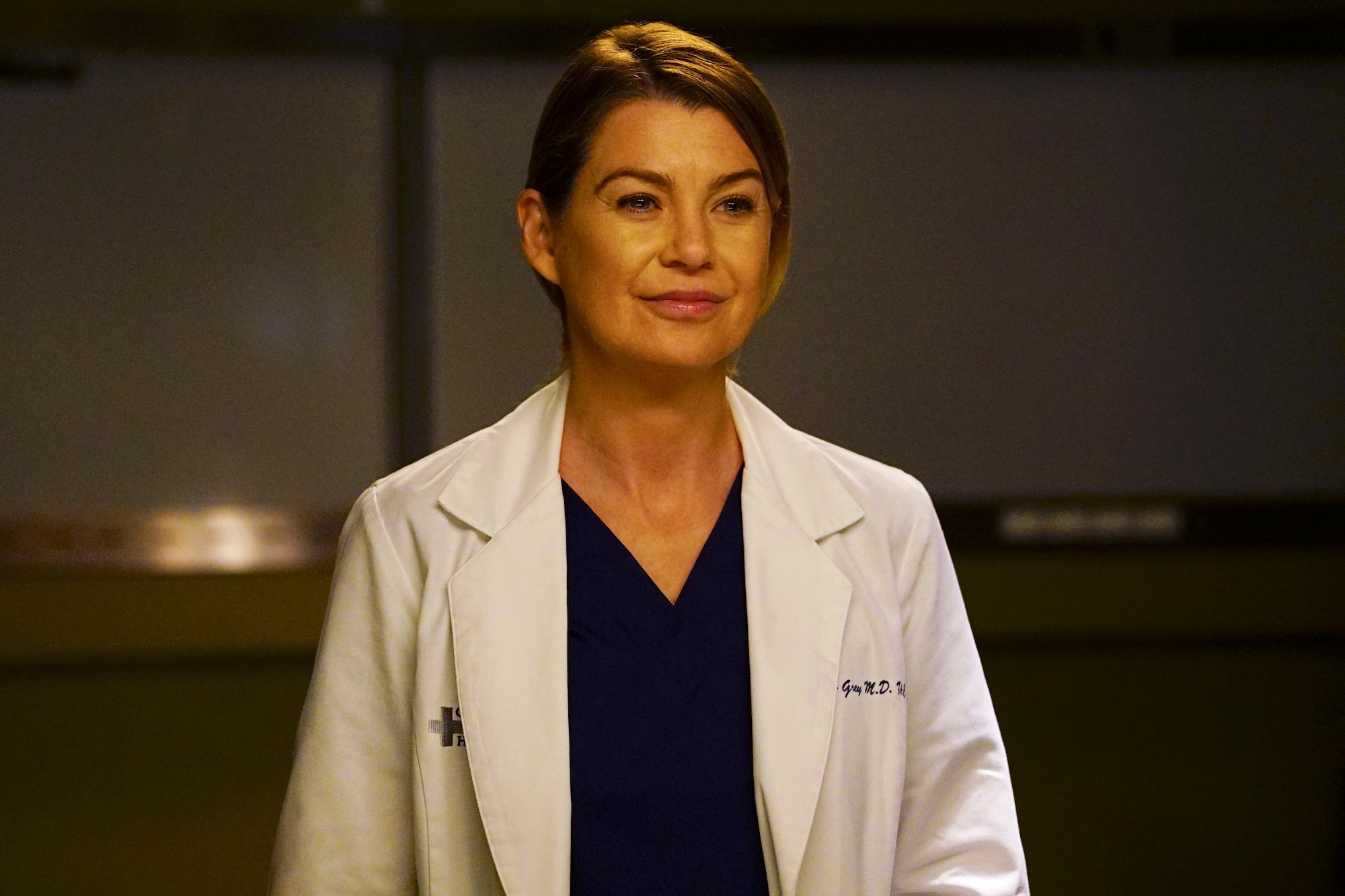 Meredith has always struggled with love from the start
Meredith and Derek met under some truly funny circumstances. The two met at a bar and had a one-night stand. The next day, she realized he was an attending doctor in the hospital where she was interning. While the two felt a pull toward each other, Derek was married to Addison.
He left Addison for Meredith, but the two had a rocky start but successful relationship in the end. The two had two daughters and a son together. Derek had a close brush with death during the shootout at the hospital, but he eventually died after an accident in season 11.
Meredith has dated since then
RELATED: 'Grey's Anatomy': Ellen Pompeo Casually Agreed to Series Pilot to 'Make Some Money'
Meredith has had her fair share of dates, and classic one-night stands ever since Derek died. For starters, she briefly dated Dr. Will Thorpe in season 12. Thorpe was the first person she dated after Derek's passing. However, Derek's death ended up being the reason why Thorpe and Meredith never worked out. Meredith was still too broken about her husband's passing and couldn't move on just yet. Although Thorpe said that he would wait for her, that is yet to be seen.
Next, she got entangled with Nathan Riggs. This was initially a one-time thing, but they decided to start dating. Unfortunately, Nathan's fiancé Megan whom he'd thought was dead showed up, and Meredith urged him to reunite with her. She also went out on a blind date with John (Josh Radnor). Although she had a fantastic time, John ended up admitting that he doesn't date needy and desperate single moms. She kicked him to the curb for his remarks. Although he didn't appear for long, fans couldn't help but react to Josh Radnor's performance.
She then moved on with Link, and for a time, she was involved in a love triangle with him and DeLuca. Link, however, got involved with Amelia and chose her instead.
Fans are now divided about whether Meredith should remain single or not
Deluca kissed Meredith toward the end of season 14, and then they started flirting. The two then ended up having sex dreams of one another, which developed into more after the elevator broke down. Toward the end of the 15th season, the two doctors had confessed to each other their feelings.
When the two started dating diehard, Derek fans bashed the romance between Meredith and DeLuca. Most people had an issue with the couple's age gap, but Ellen Pompeo, who plays Meredith, has expressed her support for the couple's relationship.
A certain Reddit post had had fans divided after someone reposted a quote saying that Meredith should "only have supportive friends and not boyfriends she doesn't love." Most people thought that the post was ridiculous since she was only 40 years old.
Fans thought that asking her to stop dating was unfair. However, a fan said that the show shouldn't give her a partner to extend the storyline and add another relationship. Others can't help but feel that DeLuca is Derek's replacement. Some people reasoned that she was better suited to be with Hayes since he experienced the same thing (death of a loved one) and is more mature than DeLuca.