'Grey's Anatomy' Showrunner Krista Vernoff Blasts ABC for Canceling 'Rebel' After 5 Episodes
'Grey's Anatomy' showrunner Krista Vernoff blasted ABC for cancelling her show 'Rebel' after only 5 episodes into the first season.
Grey's Anatomy showrunner Krista Vernoff is allegedly not happy with ABC. The long-running writer on the medical drama took to her Twitter account to express her frustration that her new show Rebel was not renewed for a second season. The show only aired 5 episodes before the cancelation news was reported. In a since-deleted tweet, Vernoff wrote her real feelings on the matter. Here's what Vernoff said about the Rebel cancelation.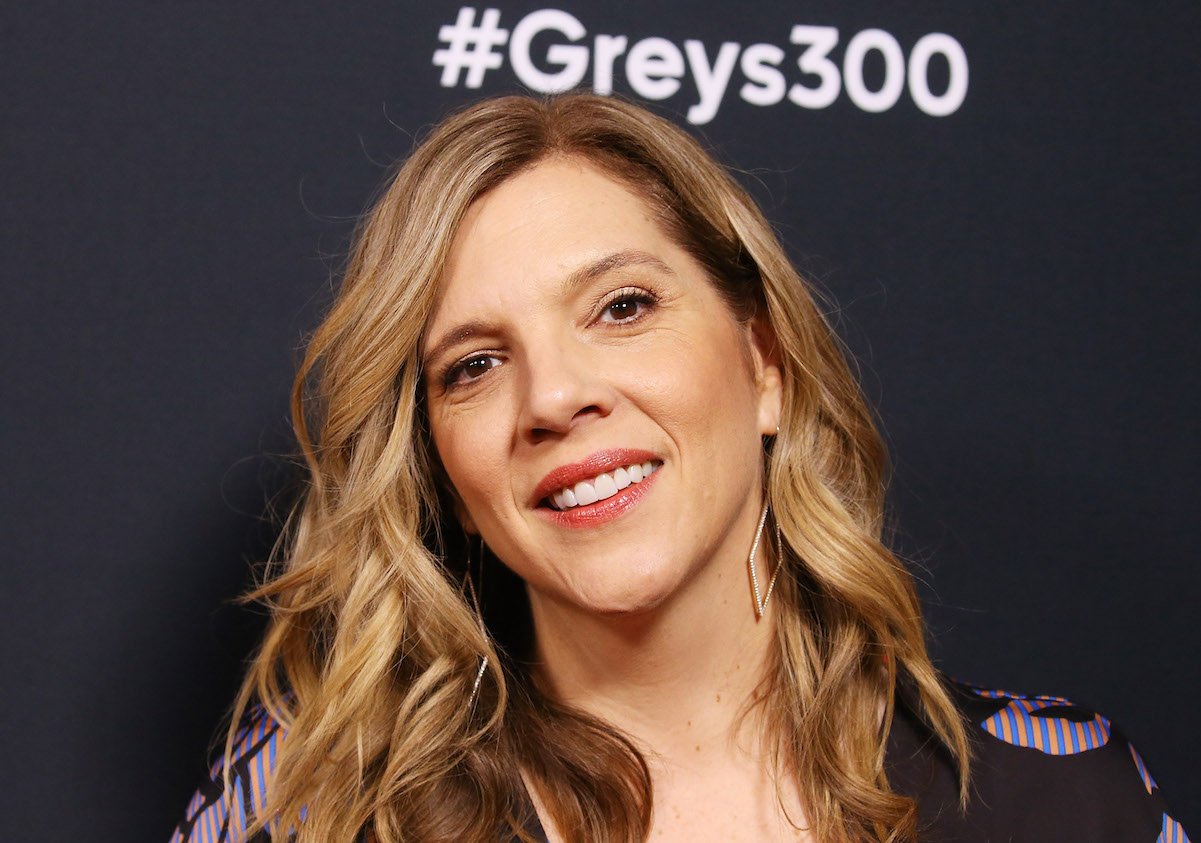 Krista Vernoff has been a writer on 'Grey's Anatomy' for years
Vernoff was a writer on Grey's Anatomy when the show began, led by Shonda Rhimes. She has been a producer, supervising producer, co-executive producer, and now executive producer and showrunner on the show. Vernoff has also written for Charmed, Private Practice, Shameless, and Station 19.
Rebel, her newest show, filmed 10 episodes. Vernoff served as the executive producer and showrunner of the law drama starring Katey Sagal, John Corbett, and Lex Scott Davis. She also created the show and was undoubtedly wanting it to run longer than one season.
After five episodes, the ABC show was canceled, per Deadline.
Krista Vernoff led the new ABC show 'Rebel' which ABC isn't renewing
Vernoff responded to the news in a tweet that she has since removed, per TV Line.
"'But there was speculation that the new show's pedigree and strong cast could earn it more time to find a wider audience,'" Vernoff quoted the Deadline article.
"You'd think, wouldn't you? You give them three shows during a pandemic, they give you five episodes. Cool cool. Cool." Vernoff referenced the three shows she "gave" ABC during the coronavirus pandemic: Grey's Anatomy, Station 19, and Rebel.
After Vernoff deleted her tweets, she retweeted praise from Rebel supporters. She also encouraged fans to continue watching new episodes.
Despite Rebel not being renewed for a season 2, the show will still play out its first season on ABC for the remainder of the episodes.
'Grey's Anatomy' is coming back for season 18 after COVID-19 season
Even though Rebel will not continue, Vernoff will still have both Grey's Anatomy and Station 19 to work on in the near future. The showrunner leads both shows on ABC. The network renewed both shows for another season, per Variety.
Many fans of Grey's Anatomy were worried that season 17 would be its last. The show's storyline in the current season revolves around the coronavirus pandemic, with lead star Ellen Pompeo playing an unconscious Meredith Grey for much of the season. Even though many departed Grey's Anatomy stars returned for cameos, people were unsure that enough storylines and character arcs would be wrapped up in the season.
Furthermore, some key players that have been around for many years in the Grey's universe — Giacomo Gianniotti and Jesse Williams — left Grey's Anatomy. This further fueled speculation that season 17 would be its last. However, the news that Grey's will be around for at least another year lets fans rest easy for a little while longer.
But even if Grey's Anatomy ends at 18 seasons — the show could still continue in another form. Some fans are asking for a Sarah Paulson Grey's Anatomy spin-off, in which she would star as Ellis Grey. Yes, please!