'Grey's Anatomy': Some Fans are Ready For the Series to End
Grey's Anatomy has been on the air since 2005. During that time, fans have watched with bated breath as the doctors at Grey Sloan Memorial Hospital had to struggle through some very traumatic events.
From tragic deaths to new romantic relationships, millions of loyal fans have tuned in every week to watch as the drama unfolds on one of ABC's longest-running scripted primetime shows.
While the show still has a cult-like following and continues to bring in good ratings, there are some long-time fans who believe that maybe after 15 years, the storylines seem a bit tired and played-out.
The creators of Grey's Anatomy just announced that the new season will be airing soon, but should this be the show's last season? Some fans definitely seem to think so.
'Grey's Anatomy' had several dramatic moments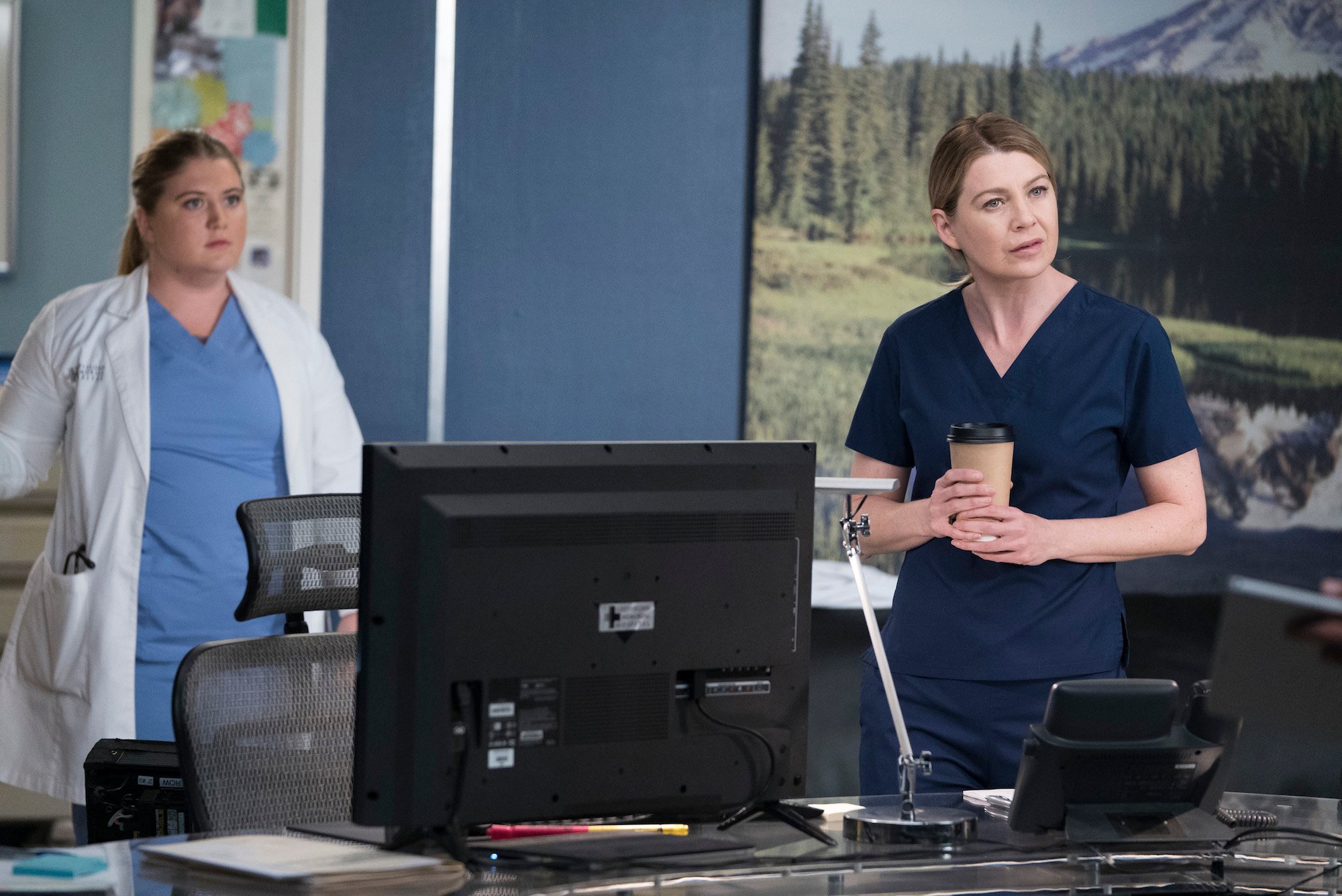 Grey's Anatomy is a somewhat exaggerated depiction of what life is like for the many men and women who work in a hospital. While many doctors and nurses who watch this show are able to relate to the struggle that medical professionals face while trying to balance their personal life and professional life, most don't have to also deal with life-threatening experiences on a weekly basis.
For example, the main character, Meredith Grey (played by Ellen Pompeo), has had to live one crazy, dramatic day after another. In the very first episode, she finds out that the guy that she had a one-night stand with is actually one of the attending doctors that work at the same hospital she is doing her residency at. From there, the dramatic moments continue to get more intense with each season.
Throughout the rest of the series, she had to endure some pretty traumatic moments like holding a bomb inside of a patient's body so that it doesn't detonate and kill everyone, almost dying after a ferry crashed and caused her to nearly drown, having a C-section during a power outage, and being involved in a plane crash that killed her sister and left the other doctors injured.
These are just a few examples of some of the drama that has unfolded during the last 15 years. Throughout the series, Meredith Grey and her co-workers have had to deal with more tragic events in a week than most people see in their entire lifetime.
Some fans are ready to see 'Grey's Anatomy' end
RELATED: 'Grey's Anatomy' Writers Foreshadowed Derek Shepherd's Death Back In Season 1
Recently, E! News updated their Twitter followers on what fans can expect to see on the upcoming season of Grey's Anatomy.  E! News reported that the show plans to continue on with season 17 and also plans to have the COVID-19 pandemic front and center. While many thought that this was good news, there were some fans who thought the show should quit while it is ahead.
One Twitter user by the name of @Ozzymandias2K20 said: "Oh my God, end the show. It was good. It's been on too long. Should have stopped on the 10th season."
Another user agreed by saying, "Was just thinking the same thing. End it. It's over!"
A third Twitter user also agreed that the show has been on for too long and said that they "would rather see the final scene of the series."
Some 'Grey's Anatomy' fans are excited about the new season
While some fans do feel that Grey's Anatomy has been on for long enough, there are several other fans that are excited to see what is in store for the doctors at Sloan Grey Memorial Hospital in the upcoming season.
@iamcindyrodas said, "Don't ever end the show."
Another user thinks that if the show stays on the air, it can help to provide a much-needed distraction from reality. "2020 has been TRASH. This is the entertainment we needed," the commenter wrote. And apparently, there are plenty of other fans that feel the same way.
According to The Hollywood Reporter, Grey's Anatomy had 7.1 million viewers last season after much of the country went into lockdown because of the novel coronavirus.