'Grey's Anatomy': Some Fans Find Teddy and Owen's Reunion Disappointing
Drs. Teddy Altman (Kim Raver) and Owen Hunt (Kevin McKidd) have a long history on Grey's Anatomy.
They met in Baghdad, while serving in the military, long before wore a surgery gown in Grey Sloan Memorial Hospital. Owen, now Chief of Surgery and Head of Trauma, first appeared early in Season 5. He enlisted Teddy to join the hospital staff the next season, and she now serves as Co-Head of Cardiothoracic Surgery. As most characters in soap opera dramas do, Teddy and Owen have had a rocky on-again, off-again relationship over the years.
'Grey's Anatomy': Teddy's romances in a nutshell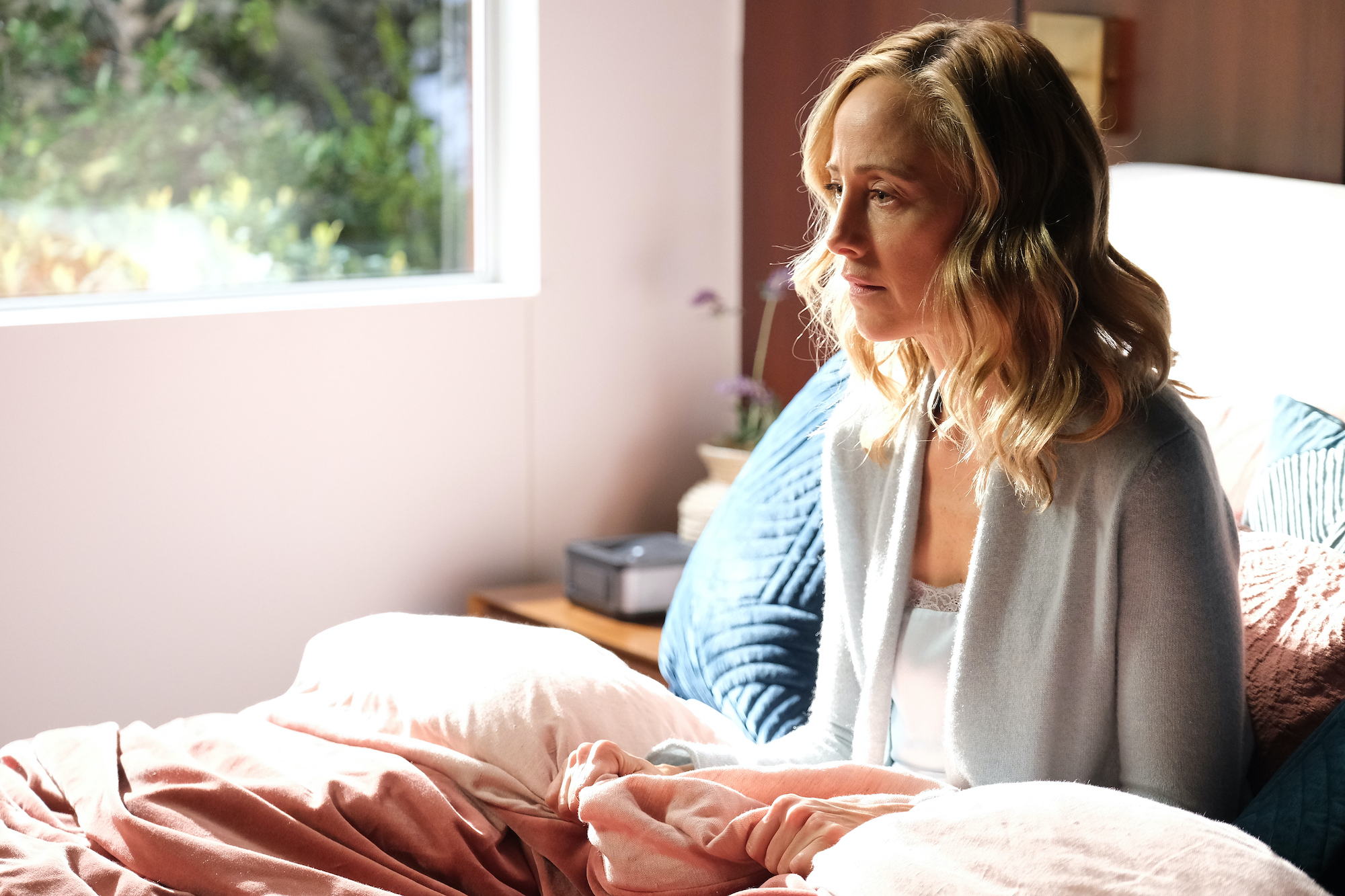 When Teddy arrived at Grey Sloan Memorial in Season 6, she thought Owen had asked her to consider the position of attending cardiothoracic surgeon because of his feelings for her. She quickly learned that he wanted her to move to Seattle because of her cardiologic expertise which Owen thought his then-girlfriend, Dr. Cristina Yang (Sandra Oh), would want to learn from.
Teddy had a brief, but meaningful relationship with Andrew Perkins (James Tupper), a temporary trauma counselor at the hospital. He left to go work abroad. 
She then married a patient, Henry, with a rare medical condition to get him health care insurance. Andrew returned and asked Teddy to move to Germany with him. But she realized she has deeper feelings for Henry and stayed only to become a widow the next season. She then left for Germany. 
A few years later, she and Owen got together when he flew to Germany to tell her he loves her. They spent a blissful night and day together before she sent him packing back to Seattle.
In Season 17, she returned to Seattle very pregnant and becomes involved with Dr. Tom Koracick (Greg Germann). But she realizes she is in love with Owen. After giving birth to their daughter, she admits to Owen she still has feelings for him. He admits the same to her. She breaks up with Tom.
A brief history of Owen's love life
After receiving an honorable discharge from the army, Owen moved back to his hometown to work at Grey Sloan Memorial. He and Cristina fell deeply in love. Owen was suffering from severe PTSD. Cristina helped him through it. They broke up briefly after he attempted to strangle her while having a PTSD nightmare. But were married in Season 7.
There was another problem with their relationship though. He wanted children, she did not. She got pregnant only to have an abortion. An unhappy Owen, stayed with her through the procedure, according to Vulture. Afterward, the two eventually divorce.
Owen eventually moved on and fell in love with Dr. Amelia Shepherd (Caterina Scorsone). They had a secret fling but got married at the end of Season 12. Again, children became an issue. Amelia had suffered the loss of her son as a newborn, an experience she did not want to repeat. Eventually, they divorced.
They got back together briefly while considering adopting a six-month-old boy. But, in the end, Owen decided to go through the adoption on his own. Teddy returns pregnant with Owen's child.
Fast-forward to Teddy & Owen today
After she gives birth, Teddy and Owen kindled their relationship while raising Leo and Allison together. Within a few months, Owen proposed, and she accepted. But she still had a thing for Tom, and they slept together. The hidden romance continued until Owen found out and called off the wedding.
In Episode 9 of Season 17, everything falls apart for Teddy. She loses a fellow physician, Dr. Andrew DeLuca (Giacomo Gianniotti), on the operating table. Following his funeral, she is carried home by Owen, according to Shondaland. She remained in a wide-eyed, sub-conscious state throughout the episode. 
Whether Teddy and Owen should stay together is a mixed bag as far as fans are concerned. One fan took to Reddit and said, "So based on last episode, can we assume they're now back together and it's Towen endgame? I actually would've preferred them to remain best friends and raising Allison & Leo together happily."
Another responded, "I'm disappointed. The cheating and then the Teddy-centric episode finally helped us see Teddy and could have finally given her a storyline NOT tied to being in a relationship. They should not end up together."
A couple of responders to the recent posting of the season finale preview on YouTube also had comments about Teddy and Owen. "Am I the only one who really could care less about Teddy & Hunt? I liked her better with Tom," one said. Another shared a similar opinion, "Can Teddy and Owen please just not? For once, just disappear. So annoyed and tired of watching this back and forth with them. Still can't believe they let go of a good fun character like Tom but have still kept Owen and Teddy."
We probably can't expect to learn much more from the Season 17 finale. But the show is returning for Season 18. Many fans have said they would like to see Cristina return. McKidd, who portrays Owen, said he would have loved for Cristina to return during Season 17. Don't get your hopes up for her return in Season 18 either. Oh, who played Cristina, has said she has no plans to return to Grey's Anatomy. But, never say never.