'Grey's Anatomy': Some Fans Would Like Bailey More If She Was No Longer on the Show
When a television show has been on the air for as long as Grey's Anatomy has, it's bound to find some criticism from fans.
The long-running medical drama has been on the air for an astounding 17 seasons — and it's possible still more is on the way. With the series' protagonist fighting for her life in the most recent episodes, many wonder if the series may finally be working its way to a conclusion. 
If the show is set to come to an end, fans will need to be braced for a potentially heartbreaking finale. Creator Shonda Rhimes has long been known for her shocking deaths of fan favorite characters. Still, some fans are convinced that the series would be better if some original characters had exited earlier. 
'Grey's Anatomy' is a long-running medical drama
Grey's Anatomy premiered in 2005 and quickly captured fans' hearts. While its familiar medical drama premise did not break new ground, writer Shonda Rhimes' fresh — and sometimes brutal — approach to telling stories certainly did. The series quickly became known for its brazen approach to telling tales of rare medical tragedies rooted in reality. 
More than anything, though, it was the interpersonal dynamics of the characters that kept fans coming back again and again. As the residents, nurses, and attending doctors of Seattle Grace Hospital fell in love, betrayed one another, and faced their own personal demons, fans found their favorites and rooted for them through tragedy and triumph. Protagonist Meredith Grey — portrayed by Ellen Pompeo — acts as the glue that has held the revolving cast of characters together over the years. 
Most 'Grey's Anatomy' original characters have exited the series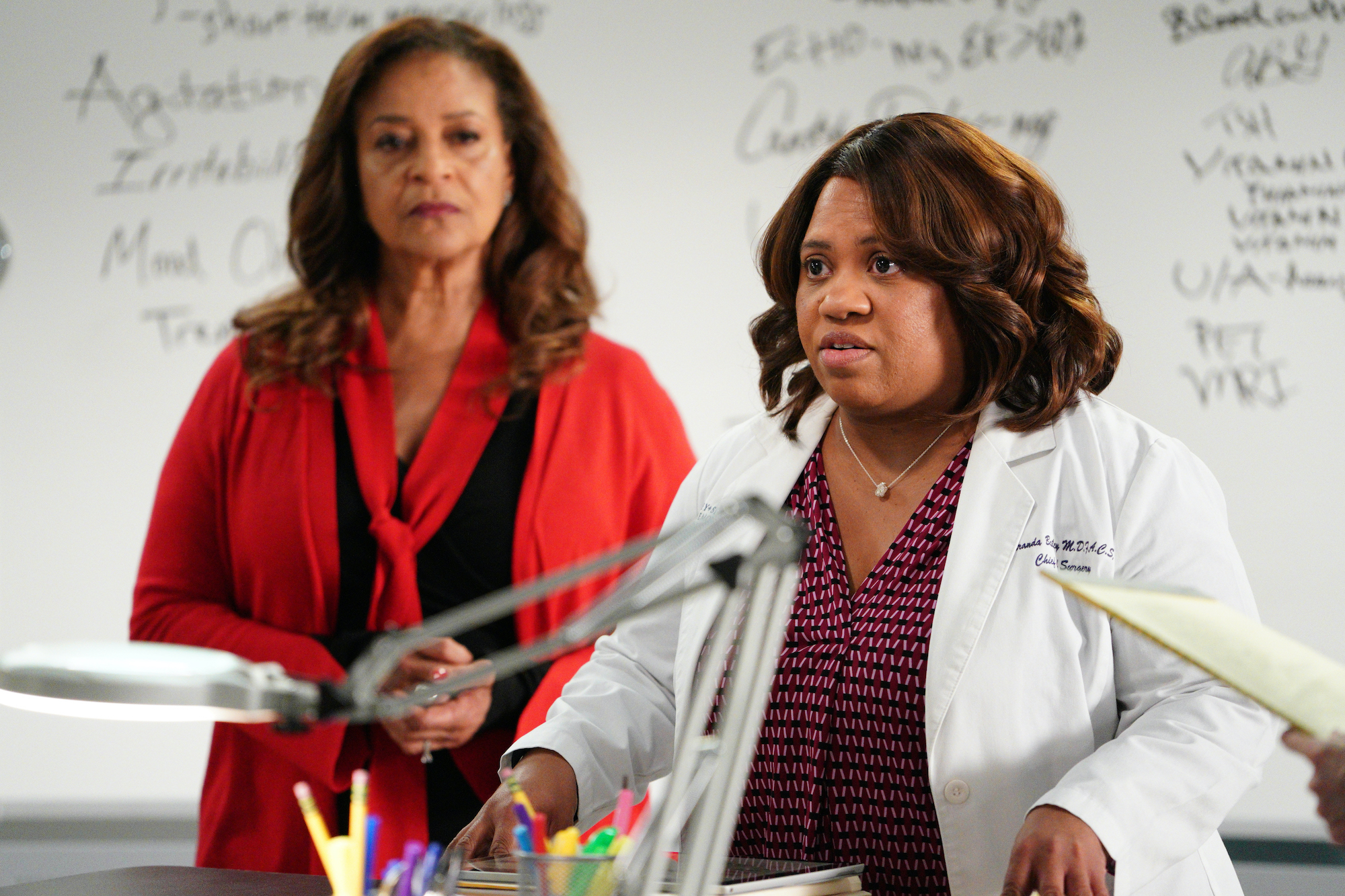 Obviously, Meredith Grey has been with the series for its entire run, but many of the other original characters have exited the series — often through tragic and shocking deaths that kept fans talking about them for years. Meredith's best friend Cristina Yang — played by Sandra Oh — was there from the beginning but left in the Season 10 finale. Near the end of Season 11, fans lost Dr. Derek "McDreamy" Shepherd as Patrick Dempsey's famous character met his tragic end. 
Very few of the original cast members remain. In addition to Meredith, only Dr. Miranda Bailey and Dr. Richard Webber have remained constant presences from the original primary cast. 
Some fans think Bailey has been on 'Grey's Anatomy' too long
While seeing some familiar faces as the show goes through its tumultuous ups and downs can be comforting, some fans think that Dr. Bailey has overstayed her welcome. In fact, they took to Reddit to discuss what it might be like if the doctor — played by Chandra Wilson — had taken her leave earlier in the show. 
"Bailey. I heard from [a lot] of fans that they used to love her and started to hate her the longer the show went on," the original post read. 
"I still like her but Season 5 is the last season I fully loved her," another fan agreed. Some others pinpointed their shifting feelings for Bailey with her promotion within the hospital: "I stopped liking Bailey once she became an attending." Another agreed with, "That's when it all went downhill for her."
For her part, Chandra Wilson seems dedicated to the series and the work she does there. She has even taken on a directing role for some episodes. Like all the stars, she doesn't know — or won't say — how and when the show is ending, but it's clear that Dr. Bailey will be one of the longest-running characters by the time the final credits roll.