'Grey's Anatomy': Some People Didn't Hate Ghost Denny – It Gave Izzie 'Closure'
Grey's Anatomy is getting on in years. At this rate, it may well become one of the longest-running primetime television shows of all time.
The show is in its 17th season, and there's no end in sight. Probably because the show's writers keep things spicy. Fans are never bored. But there's a flip side. Sometimes writers go too far, and come up with plots that are downright weird. Like the time Izzie, played by Katherine Heigl, had sex with a ghost. 
The Denny Ghost plot was one of the weirdest parts of 'Grey's Anatomy'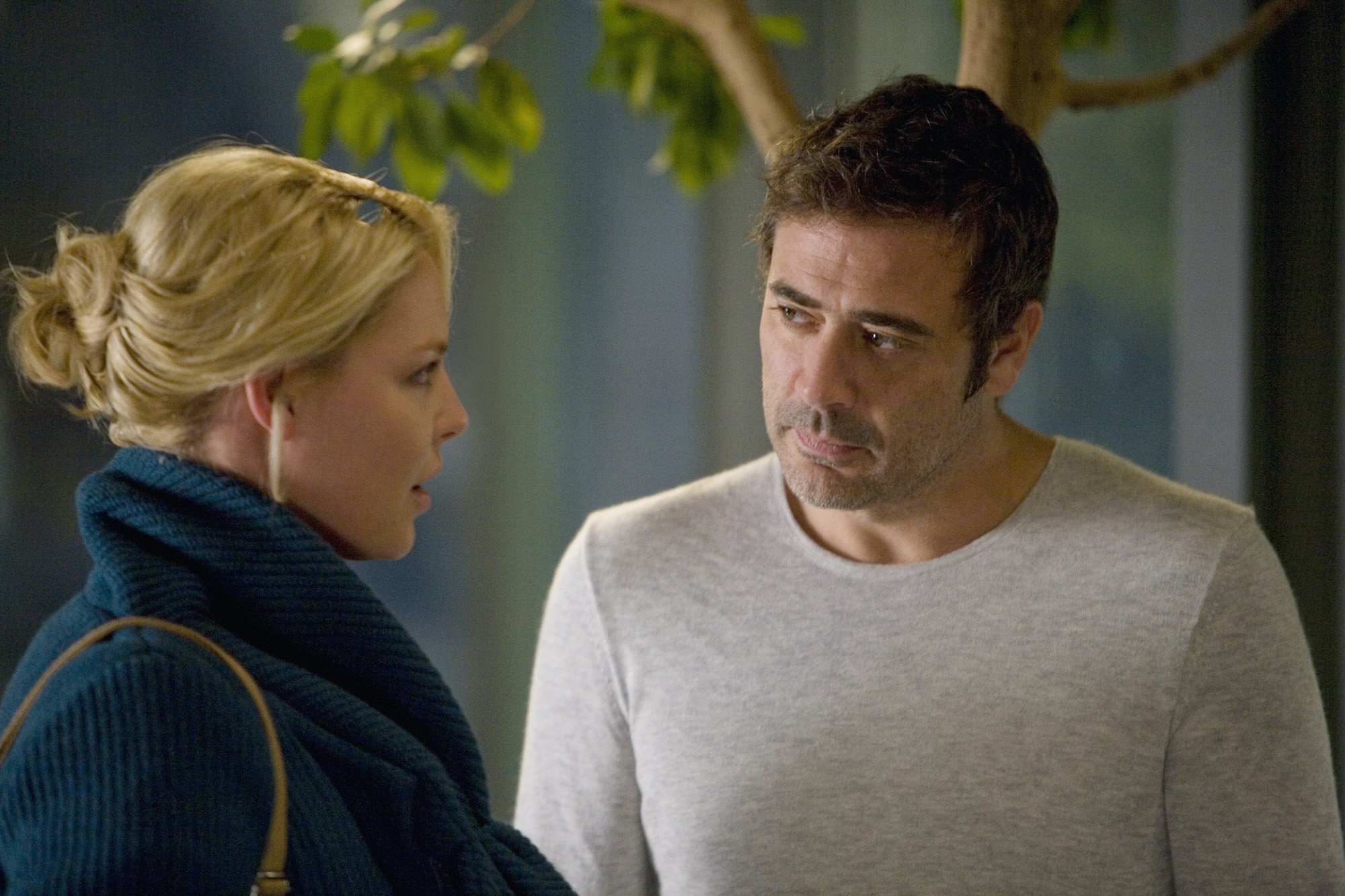 In season five, one of the Grey Sloan Memorial doctors, Izzie, met a patient named Denny Duquette. The two fell for each other, but it wasn't meant to be. Although Denny and Izzie had a great relationship, but Denny was sick.
Izzie ended up saving his life by breaking protocol, but it didn't matter. Even though she was able to get Denny a heart transplant through less than ethical means, he later died of a stroke. 
Izzie was devastated. But she was about to have her own health struggles. Izzie developed brain cancer. At some point, her illness led her to hallucinate Denny. She didn't just see him. She could feel him too. And feel him she did. The two ended up making love, even though Denny was dead and ostensibly a ghost. It's one of fans' least favorite scenes thus far.
The idea of ghost sex is kind of gross, and fans have a hard time believing a trained doctor wouldn't recognize an obvious hallucination.
But there are actually fans out there that like this particularly odd plot line. 
Some fans actually like the Denny Ghost scene 
One fan on Reddit recently posted an unpopular opinion, saying they liked the ghost sex plot. Many fans jumped on the thread to say how much they hated the ghost sex plot, but some agreed with the original poster. For some fans, the issue of the plotline isn't the ghost sex itself, but how long it took Izzie to realize she was having hallucinations which could point to a dangerous medical condition.
One fan wrote: "I enjoyed the concept but it was dragged out a bit too long for me to enjoy it, I agree with you though!"
For other fans, the ghost sex plot was a great way for Izzie to get closure, and see Denny one more time. One commenter posted "me too, i feel like it gave izzie a lot of closure even though by the end she just associated him w cancer and dying. it was also pretty exciting."
Other fans just like Jeffrey Dean Morgan 
Not many redditors admitted to liking the ghost sex plot, but a lot were in agreement that it did have one redeeming quality. Fans got to see Jeffrey Dean Morgan again. The actor who played Denny wasn't on the show for very long, but fans absolutely love him. As one posted, "I don't love the storyline but I don't hate it either. However, I abso-fucking-lutely looove Jeffrey Dean Morgan."
Fans aren't the only ones who love Denny. Morgan himself wanted to keep the character on the show. He reportedly begged Shonda Rhimes, Grey's Anatomy creator, to keep his character. It's not that he needed the work. Morgan has had a steady stream of TV jobs since Grey's. He just really liked the character, and wanted him to live.
Even though Rhimes did insist on killing Denny, she brought him back a few times. After the Denny ghost sex scene, ghost Denny appeared again a few times in later seasons.