'Grey's Anatomy': Something Doesn't Feel Right About Winston – Fans Suspect He's Not So 'Nice'
Grey's Anatomy recently introduced a new character to the series, Winston Ndugu as Maggie Pierce's fiancée.
It is often said that if someone is too nice, there is more to them than meets the eye. Grey's Anatomy recently introduced a new character, Winston Ndugu as Maggie Pierce's fiancée.
Although he's proven to be a loving and caring person to Maggie and those around him, fans aren't sold on Winston. Some fans believe that Winston has a dark side that he hides under his charming personality. 
Winston had a massive crush while working under Maggie
Winston and Maggie met when the former was under the latter's tutelage. He developed a crush on Maggie immediately he saw her. The fact that she was his chief and younger than him made him fall for her even more. He took his time before asking her out, but she moved to Seattle even before he could muster any courage to talk to her.
Fast forward to six years later, Winston and Maggie attended the Surgical Innovation Conference. He approached her and confessed that he had looked for her in other editions of the conference. He told her that he had a massive crush on her and immediately noticed that Maggie wasn't wearing an engagement ring.
Winston admitted that it was difficult to take his shot but wanted to. The two, however, gave in to their attraction and went back to her room and had sex.
With 36 hours left before the conference ended, Winston and Maggie decided they wanted to know each other better. They each described their perfect day to one another. Maggie confessed that she was a neurotic mess except for when she is in surgery.
Winston told her that it was difficult for him to see that, which made Maggie realize how at ease she was around him. The two ended up hooking up numerous times more during the conference. After the meeting, they went back to their respective cities but continued with a long-distance relationship.
Anthony Hill has appeared in other Shondaland shows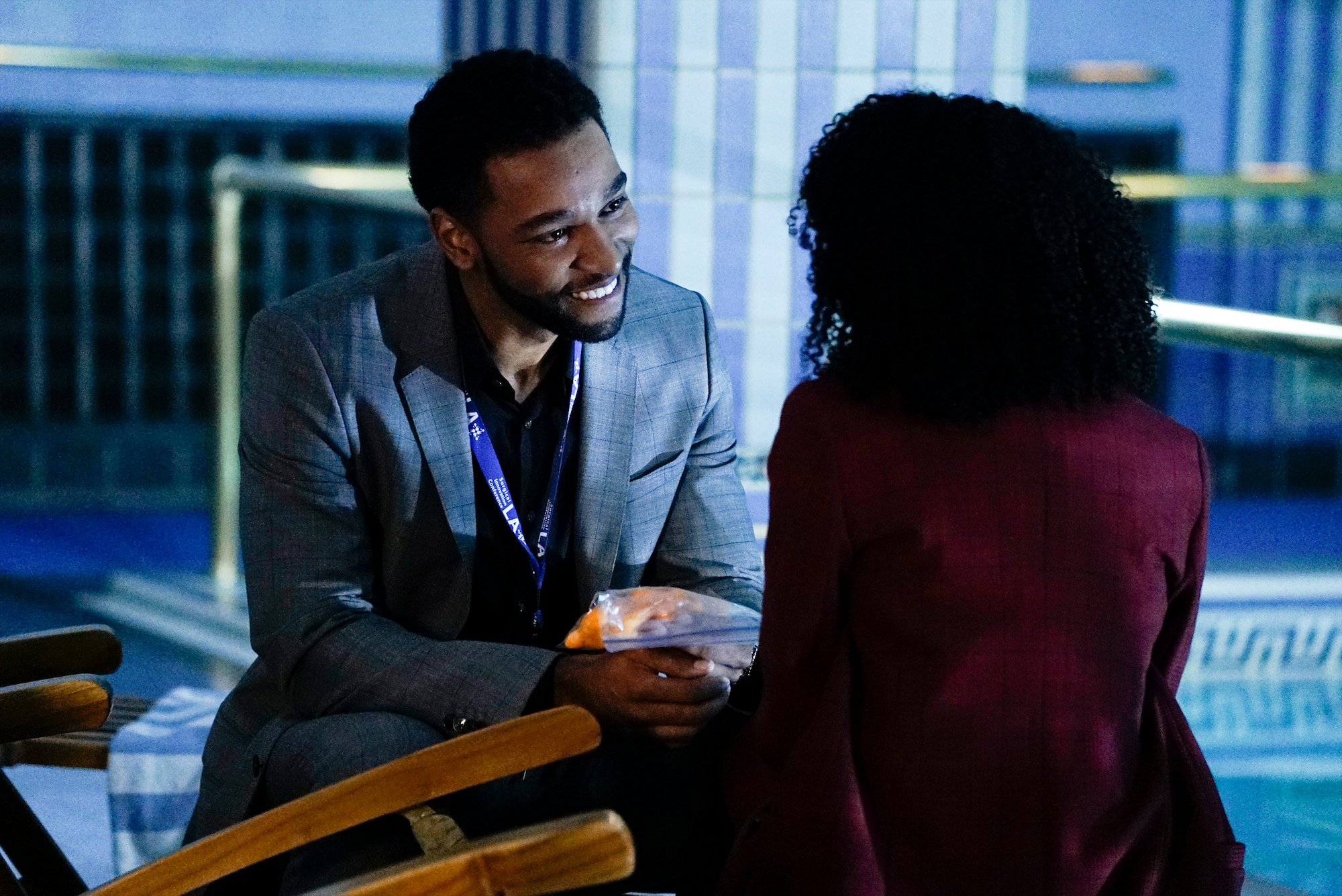 Before becoming a series regular on Grey's Anatomy, Anthony Hill, who plays Winston, guest-starred in other popular projects. If Hill's face looks familiar, it's because you might have seen him in shows like NCIS, Fuller House, Scream: The TV Series, Young & Hungry, Silicon Valley, This Is Us, and Watchmen.
He has also had appearances in other Shondaland shows such as For The People, How To Get Away With Murder, and Grey's Anatomy's equally successful spinoff Station 19. Hill first appeared on Grey's Anatomy in the episode titled 'Love of My Life' in season 16. A few months later, he got promoted to series regular as of season 17.
Hill recently opened up about becoming part of the famous tv show noting that the jump was a significant achievement. The actor admitted that receiving the news during COVID meant a lot to him, saying that it came out of the blue.
Fans think something isn't right about Winston
Ever since he met Maggie again in the conference, Winston has been nothing but pleasant and caring towards Maggie. While fans can't help but love him, they also believe that there could be more than meets the eye with him.
Grey's Anatomy fans on Reddit exchanged their views about Winston, and many thought that he possibly has a dark backstory.
One fan recounted an episode when Winston and Maggie were on a video call, and his father popped up, making the call awkward. The user said, "there's definitely SOMETHING" in his past; it just might take another season for it to come out." Hill also hinted that fans would get to dig deeper into Winston's life as the story continues.