'Grey's Anatomy' Star Camilla Luddington is a Britney Spears Lookalike in This Throwback Photo
Camilla Luddington of Grey's Anatomy is awaiting the birth of her second child with husband Matthew Alan. Always active on social media, the British-born actress keeps her fans posted (pardon the pun!) on how she's spending quarantine with Alan and their 3-year-old daughter Hayden.
One follower of the Grey's star recently came across a photo of Luddington that closely resembled a pop icon and decided to post it on Twitter.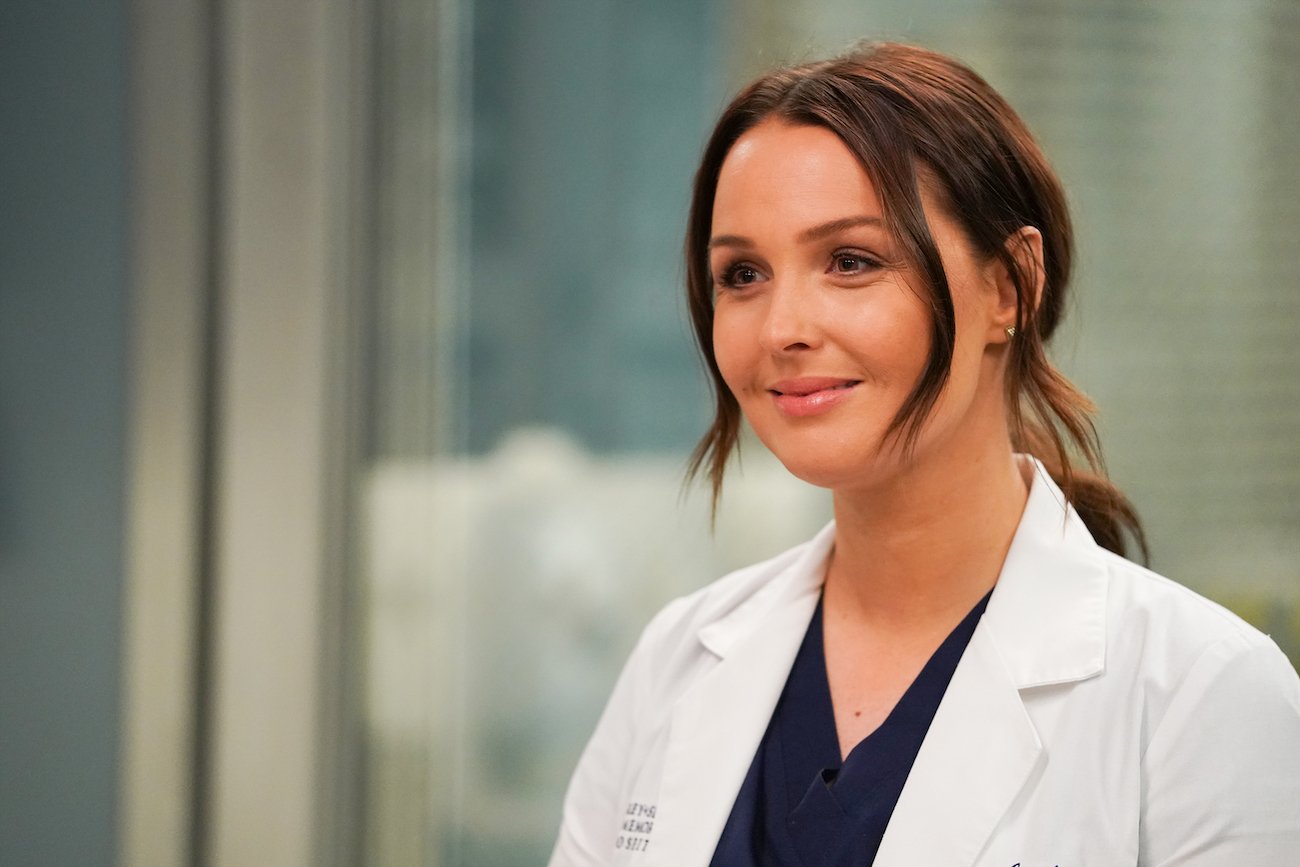 Camilla Luddington is a regular poster
Announcing her second pregnancy back in March via Instagram, Luddington communicates regularly with her fans on social media. While on lockdown amid the coronavirus crisis, the Grey's actress described her daily routine while expecting a baby and keeping a toddler entertained.
"Tired: ✅ Growing a human: ✅ Running around after another human: ✅" she posted on Instagram in April. "Looking up baking recipes & never actually making anything: ✅ Wearing a bun for 72726 days: ✅"
The British star also confessed to feeling anxious during these unprecedented times and expressed her gratitude for her followers.
"Keeping daily anxiety in check as best I can: ✅ Taking this s*it hour by hour: ✅✅✅ #saferathome : ✅✅✅✅✅✅✅" Luddington posted.
"❤️❤️❤️❤️❤️❤️❤️❤️❤️❤️ thinking of you all and so much love to you and your families."
'Grey's Anatomy' star shares a meaningful tribute
While Luddington posts plenty of fun pics and information, she also keeps it real when it comes to personal issues in her life. In March, the actress paid tribute to her late mother on social media, who passed away unexpectedly when Luddington was just 19 years old.
"My mum died 17 years ago today," Luddington wrote in March on Instagram. "I believe she visits me in my dreams ❤️ whenever she is in them they are always so incredibly vivid and I always remember them in the morning. I miss her everyday but I know she is still with me."
The William & Kate star experienced many unresolved feelings about her mother's death after Hayden's birth in April 2017. The past trauma began to cause anxiety for Luddington which prompted her to seek counseling.
"When I had a child, a lot of my own trauma from losing my mom when I was younger kind of came up with me now being a parent to my own daughter," Luddington told Bustle. "I started to get a lot of anxiety. I was constantly afraid that I was going to die early and leave her… There was so much strength and, honestly, release in being able to go and seek out a therapist and speak about it to somebody," 
Camilla or Britney?
With over 3 million followers on Instagram and 650K+ on Twitter, Luddington certainly has a strong fan base. One follower apparently stumbled across an old photo of the Grey's star and remarked on the uncanny resemblance to a pop star.
"I came across this photo & lmk how, just for a second, I thought this was Britney Spears," the fan captioned the pic of a blond Luddington. "ps. I love u Camilla pls don't take it the wrong way haha."
The television doctor was clearly not offended in the slightest, confessing that she intended to replicate the Circus singer.
"I was 18 in this pic and trust me allllll I wanted was to be @britneyspears …" Luddington wrote in response.
Though the resemblance is striking, Luddington seems to be sticking with her brunette locks and Grey Sloan Memorial scrubs.