'Grey's Anatomy' Star Camilla Luddington Posts Sisters Selfie with Blond Lookalike Sibling
Camilla Luddington of Grey's Anatomy consistently keeps her four million-plus Instagram followers updated on her life. Sometimes posting pictures of her two kids – Hayden, 4, and Lucas, 7 months – with husband Matthew Alan, the British-born actor recently celebrated International Siblings Day with some family photos.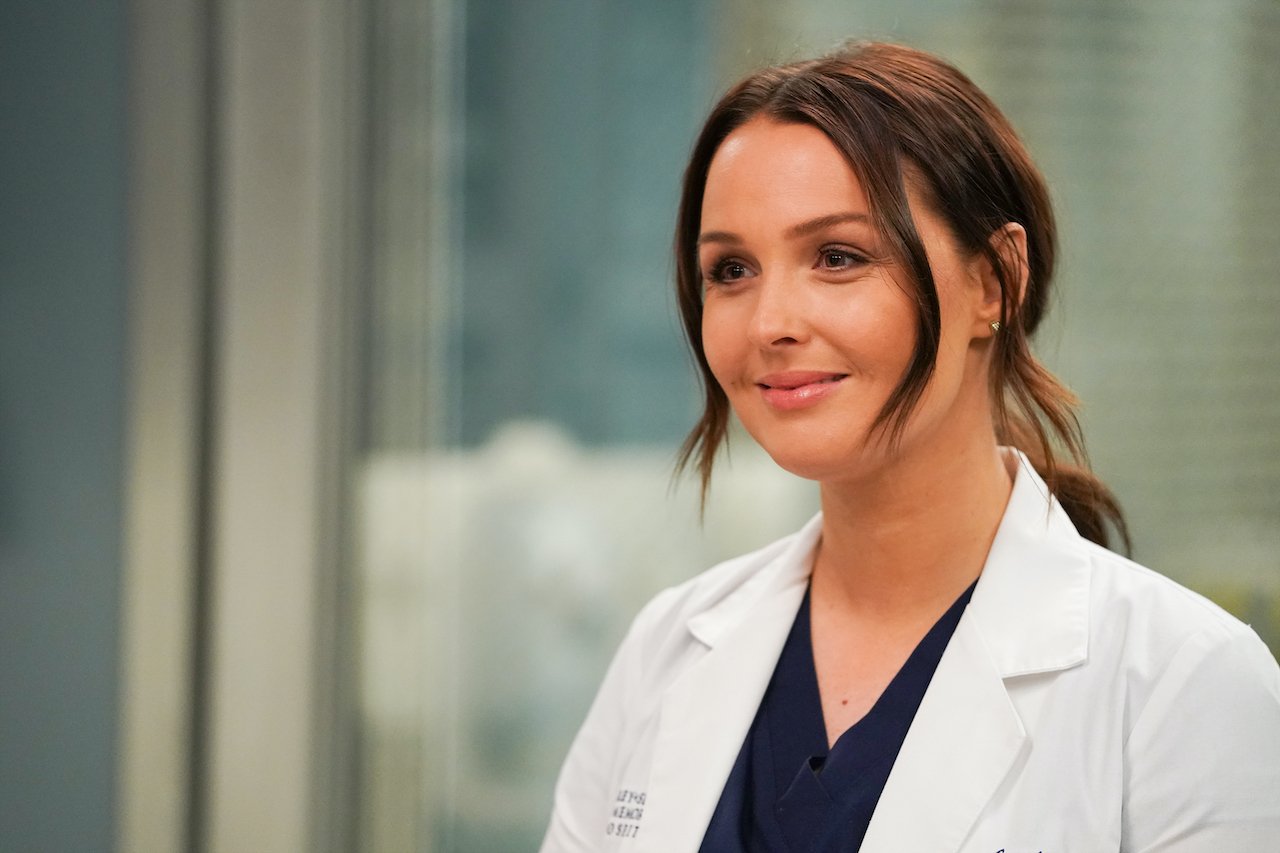 'Grey's Anatomy' star Camilla Luddington gives her sister a shout out
Brothers and sisters across the globe recognized International Siblings Day on April 10. Luddington joined in the celebration, posting a selfie with her younger sister, Amy. The photo gives fans an idea of what the Grey's Anatomy star would look like as a blue-eyed blond.
"Happy #nationalsiblingday to my little sis," Luddington captioned the image of herself with her sister cheek to cheek. "Yes alllll my other siblings have blonde hair and blue eyes. My brothers don't get a post on here because I'm too lazy to find a pic. That's sibling love for ya 🤣"
Luddington added a little inside information about her social media status with another one of her siblings.
"*fun fact," she wrote. "I blocked one of my brothers on Twitter like 8 years ago because he was winding me up and have denied him an unblock him ever since even tho he asks." 
Camilla Luddington showed some brotherly love on Instagram
Luddington continued her brother boycott by posting another photo of herself and Amy as children, with the hashtag "#stillnobrotherpics lol".
Yet the Grey's Anatomy actor apparently kept digging, later sharing an image with her arms around her two brothers, Daniel and Joey — though her siblings' faces were a bit blurry.
"Finally found a good pic of them…" she captioned the photo.
According to IMDb, Luddington was born in Ascot, Berkshire, England. The second oldest of her four siblings, the British star was reportedly a huge fan of former talk show personality Ricki Lake. Her enthusiasm for the show included recruiting her sister and one of her brothers to dress up as guests, where they would recreate the program.
Camilla Luddington lost her mother at a young age
Now a mother of two, Luddington continues to balance her busy home life with her role as Jo Wilson on the top-rated medical drama. Joining Grey's Anatomy in 2012 and made a regular cast member in 2013, the 37-year-old actor lost her own mom at the young age of 19. She talked about revisiting the trauma when she had her daughter, Hayden, in 2017.
"When I had a child, a lot of my own trauma from losing my mom when I was younger kind of came up with me now being a parent to my own daughter," Luddington told Bustle in 2019. "I started to get a lot of anxiety. I was constantly afraid that I was going to die early and leave her. And I didn't understand that anxiety was so overwhelming because I have never suffered from anxiety before in my life."
Luddington sought therapy to work through her anxiety, and channeled her experience when her Grey's Anatomy character was dealing with some complex issues in season 15.
"There was so much strength and, honestly, release in being able to go and seek out a therapist and speak about it to somebody," she said. "I think one of the biggest messages that we want to tell everybody is that there's so much strength and power in reaching out and getting yourself the help you need."