'Grey's Anatomy' Star Camilla Luddington Posts Throwback Photo of Early Date with Matthew Alan
Camilla Luddington of 'Grey's Anatomy' gives her Instagram followers a glimpse of her dating days with husband Matthew Alan.
Camilla Luddington of Grey's Anatomy recently welcomed her second child with husband Matthew Alan. Delivering a baby boy on August 25, 2020, the British-born actor is thrilled to give her 3-year-old daughter Hayden a new sibling.
The Grey's star and Alan have been together for quite some time. Luddington recently took to Instagram to give her followers a glimpse of their early dating days.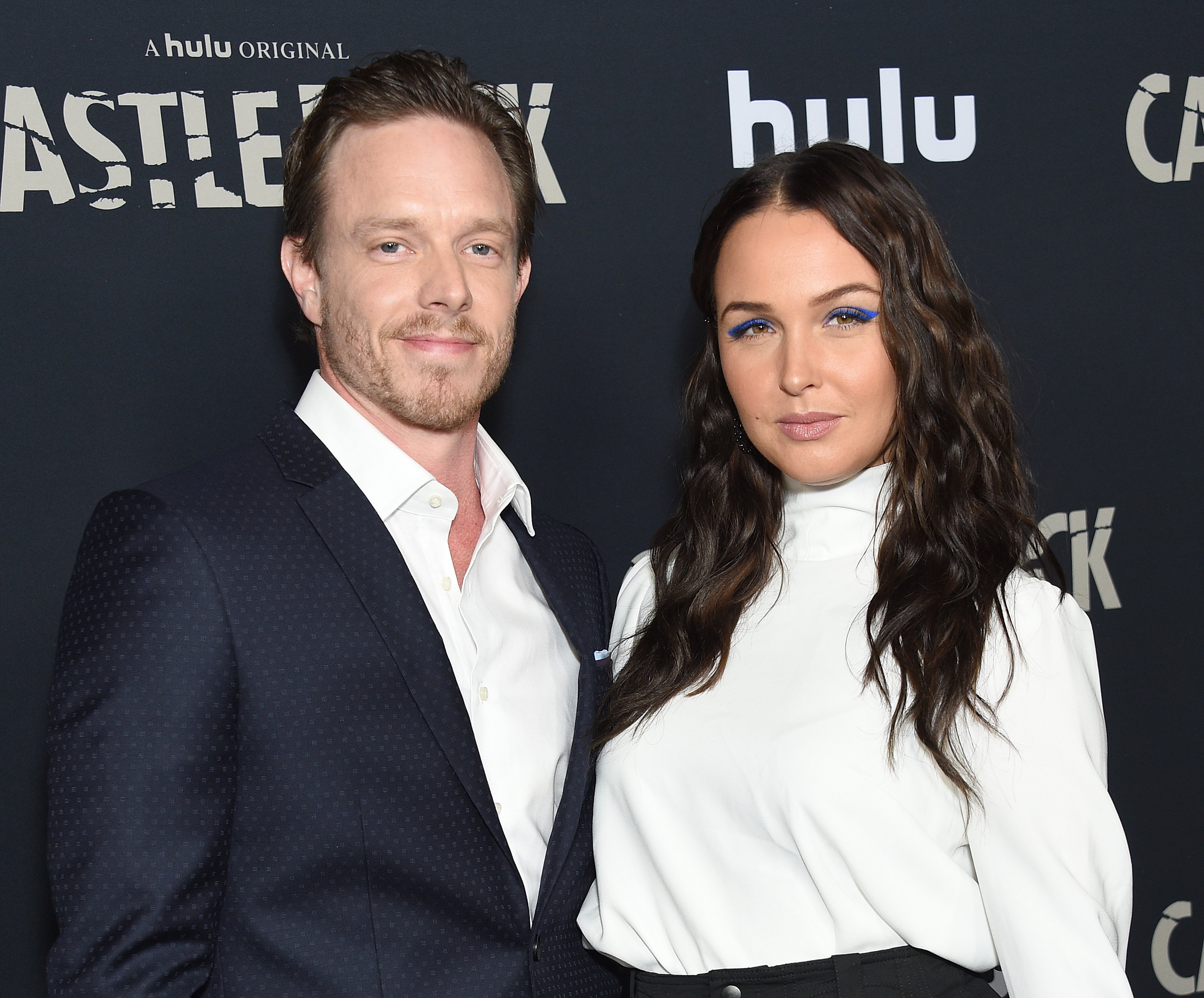 A baby boy for Luddington and Alan
Luddington shared the news of her son's arrival with her followers on Instagram. The Grey's star included a pic of herself holding baby Lucas.
"After what felt like a year long third trimester… it finally happened!!" she captioned the pic on Instagram. "Matt and I are SOOO happy to announce the birth of our sweet baby BOY Lucas, otherwise known as my little lion."
Big sister Hayden was thrilled about her baby brother's arrival, much to the relief of her parents.
"She would tickle my belly when I was pregnant and think she was tickling the baby," Luddington said of Hayden, as reported by People. "When he arrived, she was so giddy. She couldn't stop kissing his head and saying how cute he was. We were relieved, as you just never know with a toddler how they may react to things."
'Grey's Anatomy' star and Matthew Alan tie the knot
Luddington and Alan headed to the altar on August 17, 2019. The intimate ceremony included 70 of their closest friends and family in attendance. The two have been together since 2008.
"We went to a Temper Trap concert together," Luddington told People. "It was our first date!" The pair chose "Sweet Disposition" from the group for their first wedding dance as a shout out to their initial outing.
Noting the significance of having her daughter witness the nuptials, the William & Kate star was eager to walk down the aisle.
"There's something romantic to us about solidifying that family unit by having the ceremony and actually having Hayden present," Luddington said. "To be honest, I'm just excited to get into that new normal of married life."
Pirate-themed outing for Luddington and Alan
The Grey's Anatomy star shared a vintage photo of herself and Alan from one of their early dates. The two were evidently going with a pirate theme.
"#fbf to one of Matt and I's first dates at a Pirate Dinner Adventure show," Luddington captioned the photo of the couple in the nautical attire.
Alan also has a list of acting credits to his name. Appearing in several films and television shows including NCIS: New Orleans and Modern Family, the actor had recurring roles on Netflix's 13 Reasons Why and Hulu's Castle Rock.
According to Romper, the couple had the opportunity to share the screen in 2017. Alan played David Fisher, a father who refuses to let his young son get necessary surgery on Grey's Anatomy episode "Leave it Inside."
Though they have moved on from their "pirate" days, Luddington and Alan appear to be enjoying their new phase as a family of four.