'Grey's Anatomy' star Camilla Luddington Reveals How They Learn All That Medical Lingo
Fans of Grey's Anatomy are waiting to get their Grey Sloan Memorial fix when the next season premieres. Dr. Jo Karev, played by Camilla Luddington, had a particularly rough storyline when her husband and longtime love Dr. Alex Karev (Justin Chambers) suddenly deserted her for former flame Izzie Stevens. Always one to bounce back, Jo may end up with a romantic interest in season 17 but will most likely be focusing on her surgery skills.
Debuting on Grey's as a young intern in 2012, Luddington needed to learn a whole new language comprised of complex medical terminology.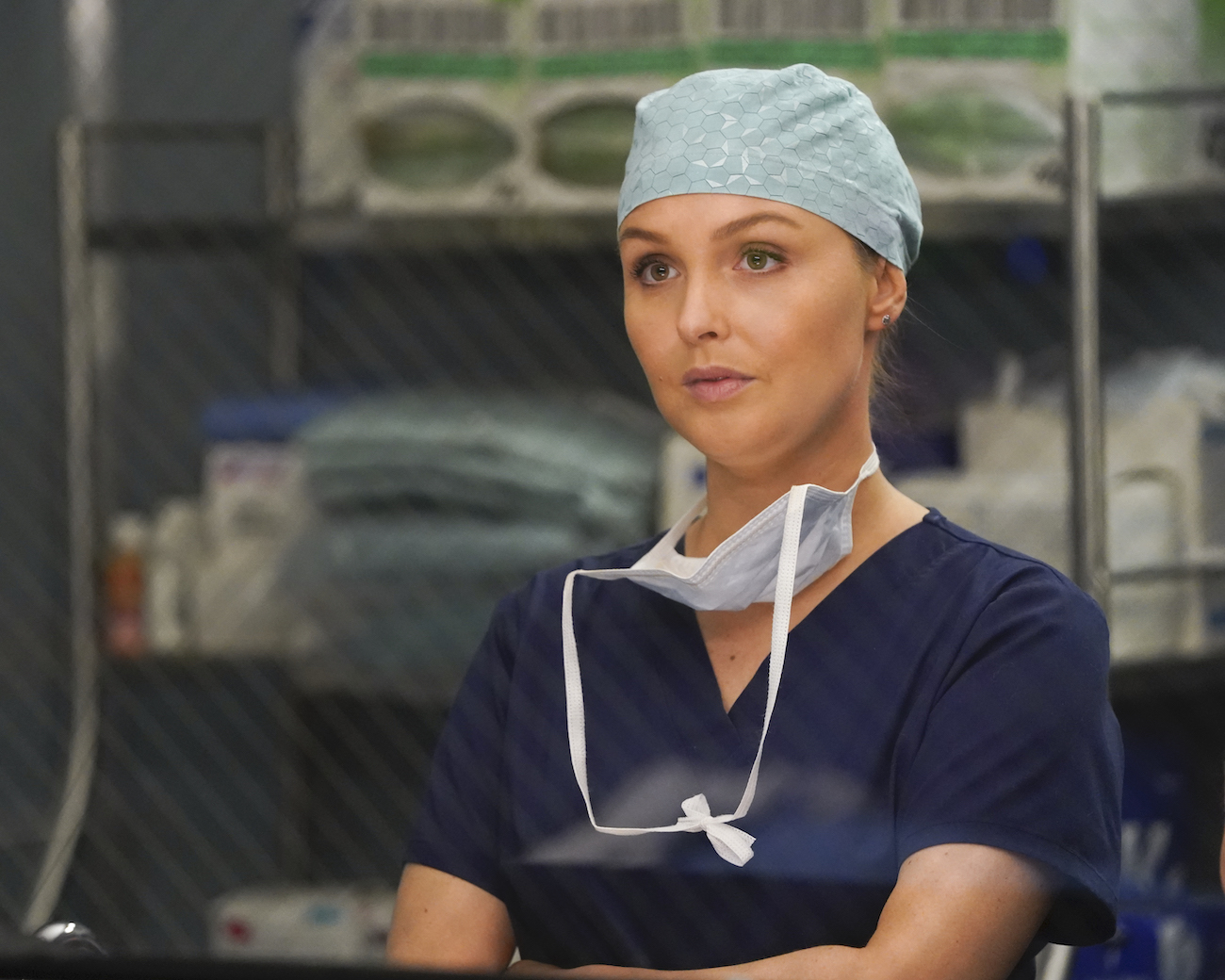 Some perks of being a 'Grey's Anatomy' star
Now expecting her second child with husband Matthew Alan, Luddington is no stranger to the changes that accompany pregnancy. The actress revealed that being on the set of the medical drama sometimes provides too much unwanted information.
"Mimicking childbirth on Grey's has taken the mystery out of it," she told Parents Magazine, laughing. "Of course, we also deal with every worst-case scenario. I know everything that could go wrong, but I try to keep that separate."
There are also some perks to playing a role at Grey Sloan Memorial. When pregnant with her first child, daughter Hayden, Luddington recalled being able to consult their on-set physicians with any questions or concerns she had regarding her growing baby.
RELATED: 'Grey's Anatomy' Star Camilla Luddington Reveals the Hardest Thing She Had to Do For The Show
"We have real doctors on the set, and I bug them so much about stuff," the Grey's star admitted when she was expecting Hayden. "The other day, my stomach was lopsided. I was like, 'Look! Is this okay?' They told me I probably slept tilted to one side. So that night, I slept on the other side, and sure enough, the baby centered herself."
Camilla Luddington botches the medical banter
Constantly having to recite an onslaught of complex medical terms, Luddington revealed in her very her first scene with Meredith Grey, played by Ellen Pompeo, she got completely tongue-tied.
"I had a whole monologue of just medical dialogue that I had to say to Meredith without her saying anything to me and I was just legitimately terrible," Luddington explained in a 2016 interview with Build. "I was so nervous because I was such a fan of the show too I could not remember the lines."
Thankfully, viewers never got to see the British actress lousing up the medical lingo though she was afraid her days were numbered.
RELATED: What 'Grey's Anatomy's' Camilla Luddington Says About Her Other Acting Gig
"They actually cut the scene, by the way, but I thought they were just going to cut my role by the end of the day," Luddington said. "I was like, 'well, that's been nice.'"
'Grey's Anatomy' stars get a cheat sheet
During her interview with Build, Luddington was asked how she is able to rattle off all the medical jargon along with a copious amount of lines from the script.
"I think I'm more used to it now. In the beginning it was hard," the Grey's actress revealed, sharing that each cast member gets a little help ahead of time. "We get a cheat sheet with every episode that has all the medical dialogue that you personally say and how you pronounce it. But don't think that I don't get in trouble on a daily basis."
The UK native still speaks with a British accent, making it even more of a challenge to enunciate her lines.
RELATED: What 'Grey's Anatomy's' Camilla Luddington Says About Her Other Acting Gig
"They yell at me all they time," Luddington confessed. "They're like, 'Just so you know Jo Wilson [Karev] is American so if you want to take that line again, you sounded completely British.' So I do get in trouble still."