'Grey's Anatomy' Star Camilla Luddington Reveals the Hardest Thing She Had to Do For The Show
Grey's Anatomy fans are eagerly awaiting the next season premiere. After seeing Dr. Jo Karev, played by Camilla Luddington, get ditched by her husband and longtime love Dr. Alex Karev (Justin Chambers) for former flame Izzie Stevens in season 16, viewers are hoping some good fortune comes Jo's way.
Playing the role since 2012, Luddington has learned a lot about medical jargon and procedures over the years and described one event she had to witness when she started on the show.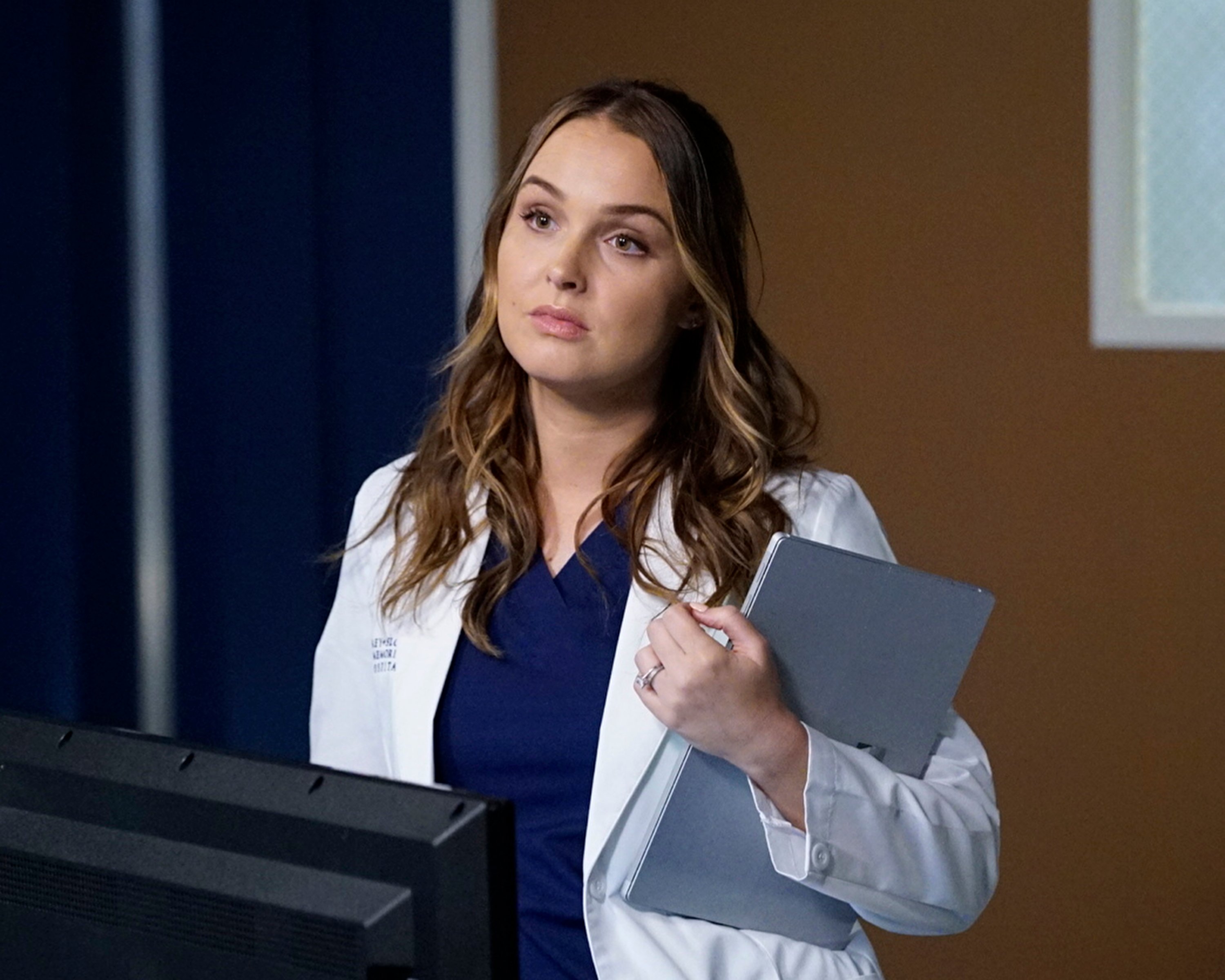 A side effect of working on 'Grey's Anatomy'
After eight seasons on the medical drama, Luddington has heard more than her share of talk on diseases, accidents, traumas, and mental conditions. Being subjected to the health-related subject matter on a daily basis apparently has a lingering aftermath.
"I feel like a complete hypochondriac!" Luddington told the Chicago Tribune in April 2019. "I feel like something's probably wrong all the time. I didn't realize how many different ways there are to almost die, so I do feel like I'm constantly living in a possible season finale of my own life."
Awaiting the birth of her second child with husband Matthew Alan, the Grey's star revealed that many of her co-stars deal with the same fears which seem to increase during pregnancy.
RELATED: Why 'Grey's Anatomy's' Camilla Luddington Says Her First Scene With Ellen Pompeo Was 'Legitimately Terrible'
"A lot of us (on the show) feel that way, especially when we get pregnant," she shared. "There are so many storylines about what can happen during pregnancy or during birth — so I think we're all a little more heightened in our anxiety. We know the possibilities."

Camilla Luddington preps to be a princess
Before donning her scrubs on Grey's, Luddington landed the meaty role of Kate Middleton in the 2011 Lifetime movie William & Kate. In a 2018 interview on Today with Kathie Lee and Hoda, the British-born actress revealed that she had to go to "Princess School" to prepare for the part. One skill she picked up was how to do a proper curtsy.
Her sit-down on Today was around the time of Prince Harry and Meghan Markle's Royal wedding, so the co-hosts asked Luddington for some tips. Providing a mini tutorial on the perfect curtsy, the Grey's star gave step-by-step instructions along with a live demo.
"You have to keep your back really straight and then you cross your leg and then you get down as low as you can," she told the Today stars. "It's kind of hard. It's a bit of a leg work out too."
RELATED: What 'Grey's Anatomy's' Camilla Luddington Says About Her Other Acting Gig
'Grey's Anatomy' star plays doctor for a day
With the medical drama consistently dealing with graphic surgeries and procedures, the British native was asked in a Build interview to name the hardest thing she's had to do on the show considering the subject matter. Apparently, Luddington had to partake in a different type of prep for her role on Grey's.
"When I started Grey's, they said 'We think it's a really good idea for you to go and watch a real surgery,'" Luddington shared in 2016. "I thought that like, someone's bunion was going to get removed and I'd see it. I thought it would be very minor."
The actress soon found out that what she would witness would not fall under the "minor" category. "I got sent to an open bypass heart surgery," Luddington revealed. "I also thought… clearly I'd be in the gallery, but realized when they basically started to scrub me in that that wasn't happening."
RELATED: This 'Grey's Anatomy' Star Reveals Her 'Worst Moment'
The prime time drama star went on to give vivid details of the major surgery and confessed she definitely wouldn't be pursuing a medical career anytime soon.
"I stood by the guy's head and I was leaning in and I could see his chest… I would be a terrible doctor because I hate blood," Luddington explained. "They cut through your chest and they burn through layers of fat and they crack open your ribs… it's so intense. … That was a five-hour surgery. That's probably the hardest thing I had to do for the show, was witness that."
No wonder why scenes on Grey's are so realistic!