'Grey's Anatomy' Star Camilla Luddington Says She Would Love to Play This Character From Another Shondaland Drama
Grey's Anatomy fans have been following the ups and downs of Dr. Jo Karev, played by Camilla Luddington. With her husband and longtime love Dr. Alex Karev (Justin Chambers) leaving her last season for former flame Izzie Stevens, Jo's storyline for Season 17 may involve a new romance.
Luddington has become a fan favorite on the show since starting in 2012 and truly created a niche for herself on Grey's. Yet the actress shared that there's another character from show creator Shonda Rhimes' suite of dramas that she would love to portray.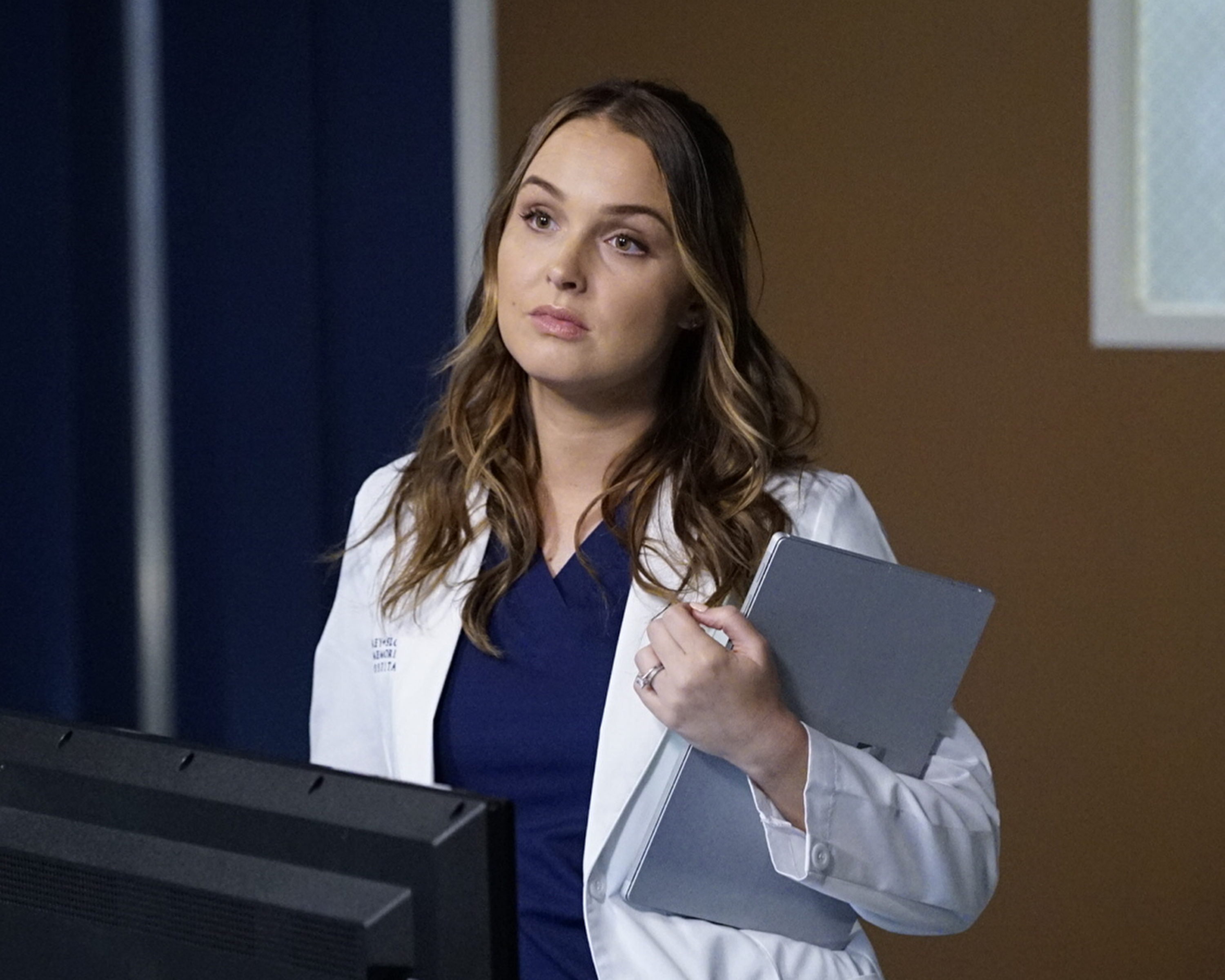 'Grey's Anatomy' star is a British native
Born outside of London, the Grey's star revealed that a film classic inspired her love of acting.
"I grew up in the UK and started training with the Italia Conti School of Dramatic Arts when I was just 11 years old," Luddington told the New York Film Academy in 2014. "The movie The Wizard of Oz was what initially drew me to acting. At five years old I was able to understand that Judy Garland was an actress playing a character and that I wanted to do the very same thing."
Though Luddington has grown to love the United States, there are some things she longs for from across the pond. 
"I miss British humor. It's just different than American humor," the actress revealed. "I get my fill by watching TV shows like The Office, Derek and The Inbetweeners."
First scene with Ellen Pompeo
Luddington is clearly thriving in her role on Grey's and shares her gratitude on working with such a professional ensemble. 
"Every member of the cast has such a good work ethic. It's been great to watch their process for breaking down material and bringing life to it week after week," she explained. "They are also so encouraging to new cast members which I think can be rare. They invite you to 'play' in scenes and push you beyond your comfort zone."
Luddington revealed that her first scene with show star Ellen Pompeo, who portrays Dr. Meredith Grey, did not go according to plan since it was loaded with medical jargon. 
"I had a whole monologue of just medical dialogue that I had to say to Meredith without her saying anything to me and I was just legitimately terrible," Luddington recalled in a 2016 interview with BUILD. "I was so nervous cuz I was such a fan of the show too I could not remember the lines."
The 'Scandal'-ous role Camilla Luddington covets
Working with media mogul Rhimes has been a boost to the actress's career, where she looks to the producing powerhouse as a mentor.
"Shonda has a way of keeping her audience on edge time and time again," Luddington raved. "She doesn't give in to what the audience want… And always… ALWAYS it serves for a more captivating story line. That's what I like about her. She's just paving the way for females in the industry."
While she's happy in her role on Grey's, the British star did admit there's another character she would jump at the chance to play. 
"Scandal's Olivia Pope. How could you not?" she told Good Housekeeping in 2015. "On top of being this fabulous, powerful woman, the outfits are just … opening my trailer door every day and seeing those fabulous coats and hats would make each morning a little bit better."
Thankfully for Grey's fans, Luddington never left her post at Grey Sloan Memorial!