'Grey's Anatomy' Star Camilla Luddington Talks of Her Relationship With Ellen Pompeo: 'I'm Surprised She Likes Me'
Camilla Luddington of Grey's Anatomy considers show star Ellen Pompeo a close friend and mentor. Yet in a previous interview, the British-born actor explained why she would have understood if Pompeo kept her distance when Luddington first joined the medical drama.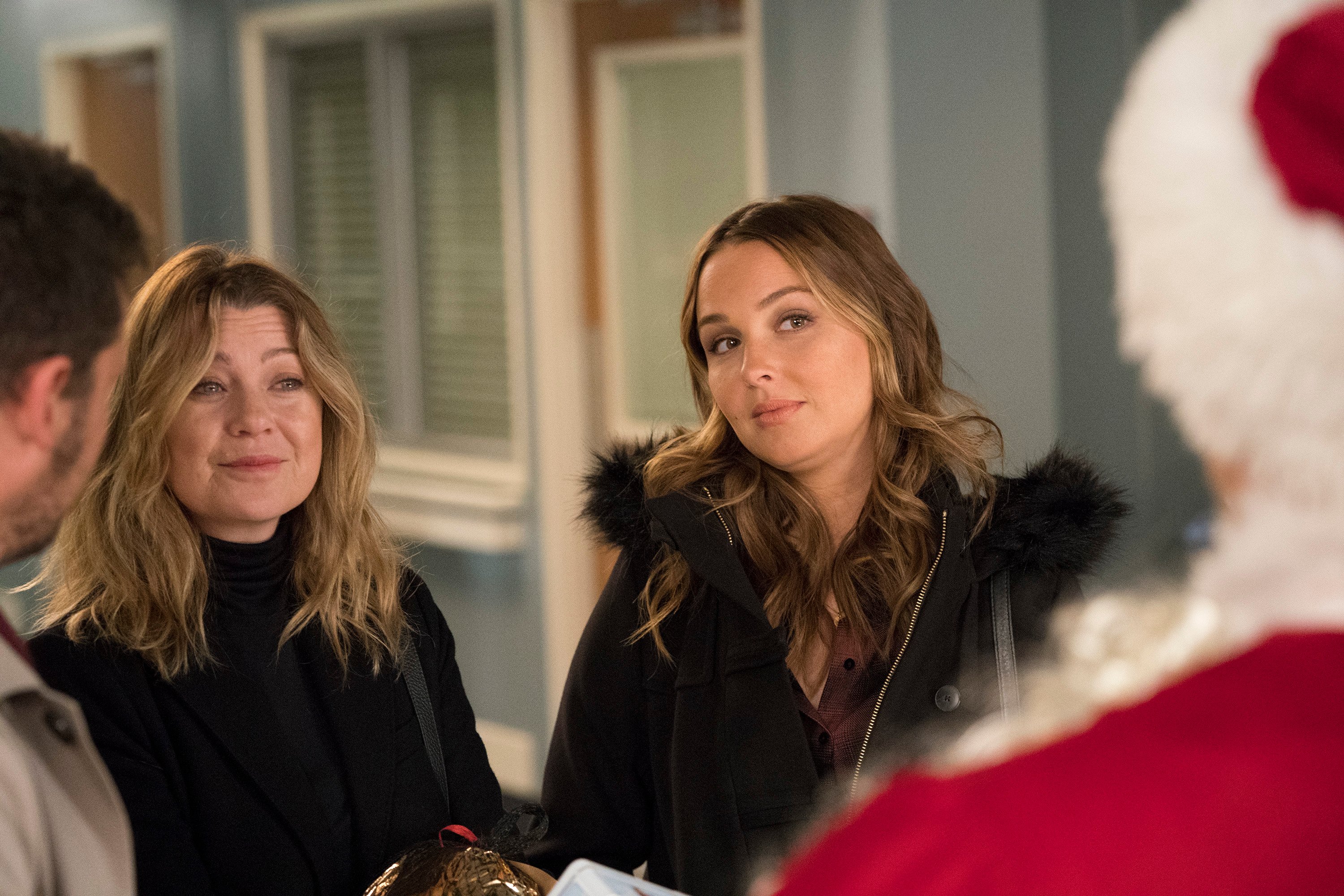 'Grey's Anatomy' star signed on through a potential Season 19
Luddington joined the hit show in 2012 as intern Jo Wilson. Her character has seen her share of tumult over the years, most recently being left by husband Alex Karev (Justin Chambers) in season 16. Fans of Grey's Anatomy will get to see how Jo moves on from her marriage now that Luddington inked a deal to stay through a potential season 19.
The British actor may have learned some contract negotiation skills from her co-star. Pompeo made a groundbreaking deal with ABC in 2017, making her one of the highest paid actors in television. Playing the central role of Meredith Grey since the show's debut, Pompeo recently revealed that she chose to stay on the prime time drama since it allowed her time with her family.
"A healthy home life was more important than career," she said on Jemele Hill's Unbothered podcast. "I didn't grow up with a particularly happy childhood… I [now] have this great husband and these three beautiful children, so to have a happy home life was really something I needed to complete, to close the hole in my heart. And so I made a decision to make money, and not chase creative acting roles."
Jo Wilson's first scene with Meredith Grey
When Luddington landed the role of Jo, she didn't have much time to prepare for her first scene.
"I got the script the night before," Luddington said in a 2016 interview with BUILD. "I remember having a slight meltdown because they wouldn't give me my script unless I'd signed my contract – I got it at maybe 8pm that night."
Luddington's initial scene was with Pompeo. Since her lines were loaded with complex medical jargon, the English actor got a bit tongue-tied. Luddington was not a fan of her own debut performance.
"I had a whole monologue of just medical dialogue that I had to say to Meredith without her saying anything to me and I was just legitimately terrible," Luddington recalled. "I was so nervous cuz I was such a fan of the show too, I could not remember the lines. They actually cut the scene, by the way."
Camilla Luddington admits to being 'Grey's Anatomy' fangirl
Luddington's start on the show began with some starstruck moments. A confessed Grey's Anatomy loyalist, the William & Kate star was in awe of being on the iconic show and performing with its main star. She feared her obsessive fangirling may have been a bit off-putting to Pompeo.
"I love Ellen," Luddington raved of Pompeo. "I'm surprised she likes me because I was such a geeky fan. When I got on the show I was like 'Oh my God. It's Meredith Grey.' And I was like 'Hi … Oh my God I love you. I love your show.' … I'm surprised she doesn't have like a restraining order out on me."
After being on the show for several seasons, Luddington's awe-struck demeanor has calmed and she's formed a close bond with Pompeo.
"We get along really well," she said of Pompeo. We laugh all the time. … She's so in the know about what music is cool and I have no idea. … She's just fun."
The premiere date for season 17 of Grey's Anatomy has not yet been announced.