'Grey's Anatomy' Star Caterina Scorsone Shares The Sweetest Video With Daughter Paloma on Instagram
Caterina Scorsone of ABC's Grey's Anatomy recently welcomed third daughter Arwen with husband Rob Giles on December 31. The newborn joins sisters Eliza, 7, and Paloma (whom they call 'Pippa'), 3, keeping the star of the medical drama busy with a full family life.
The Grey's Anatomy actress has previously spoken on Pippa's diagnosis of Down syndrome and how it changed her view of parenting. In celebration of World Down Syndrome Day, Scorsone and her 3-year-old recently took to social media to showcase the little girl's alphabet skills.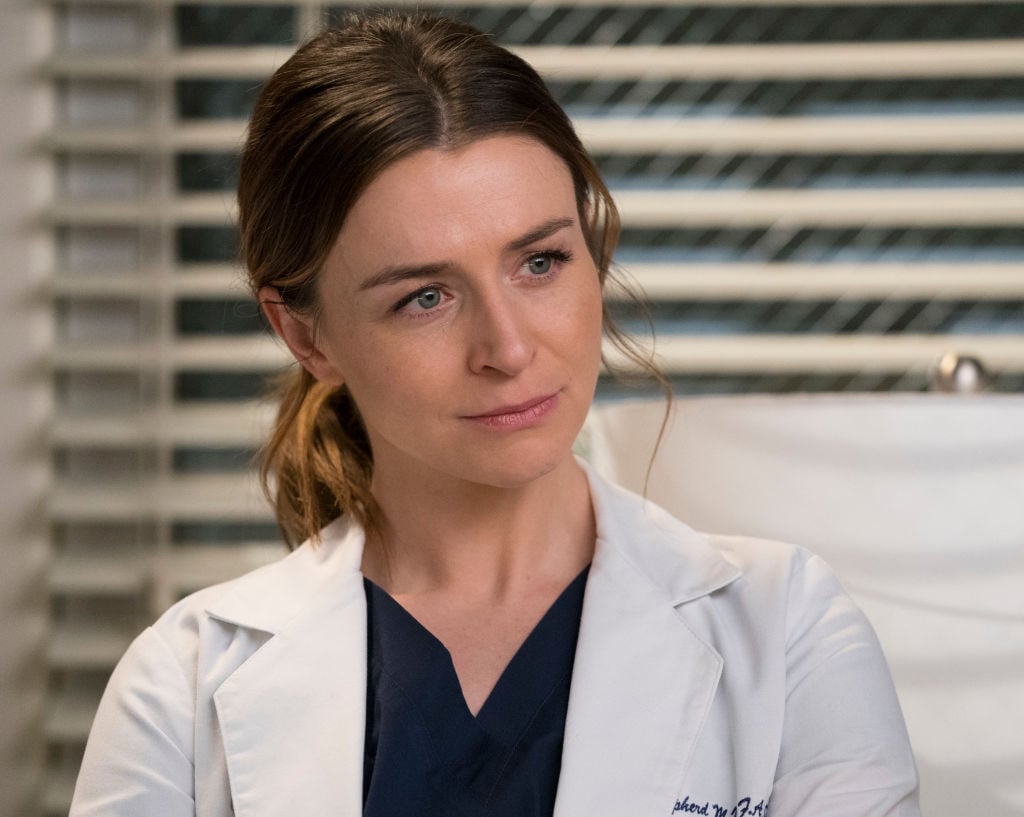 Scorsone replaces 'risk' with 'chance' to change perception
Scorsone often does her part to shine a light on Down syndrome in the hopes of dispelling the misconceptions about the genetic disorder. In October, the actress posted an adorable pic of Pippa to spotlight Down Syndrome Awareness month and present a few facts on the condition and emphasize the importance of verbiage.
"Here's a little info. 1 in 700 babies is born with Down syndrome," Scorsone captioned the close-up of Pippa on Instagram. "Language is important. Parents don't have a 1 in 700 "RISK" of having a baby with Down syndrome. Parents have a 1 in 700 CHANCE of having a baby with Down syndrome, just like they have a 50 percent CHANCE of having a girl and a 50 percent CHANCE of having a boy. (With some beautiful variations in there as well)."
The Grey's Anatomy star went on to encourage people to choose their words carefully when talking about Down syndrome, sharing that children with the disorder are a blessing. "Differences are beautiful. Language changes how people think," Scorsone wrote. "Words are important. #hitthejackpot #theluckyfew #nothingdownaboutit #love"
Love those ABC's!
With Saturday being World Down Syndrome Day, Scorsone and Pippa decided to show off their alphabet skills in an Instagram video. With the actress leading the duo by signing each letter with her hands while Pippa announced them as they went along, the two celebrated when they got to 'Z.'
"Yay! Pippa is smart!" Scorsone cheered her daughter while signing 'smart' in sign language, inspiring Pippa to copy the gesture.
"Happy World Down syndrome awareness day, everybody!!" Scorsone captioned the heartwarming video, according to People. "Sending love and alphabets from our family to yours!! 💛💙."
Scorsone's life-changing revelation
The mom of three has previously shared how she felt unsure of the best way to parent Pippa when she was first diagnosed.
"I don't know what I'm supposed to do, I don't know what I am as a mother, how do I mother this child?" Scorsone recalled on a Motherly podcast, according to Today.com. "If my job isn't to equip her to compete or dominate socially, educationally or physically or economically — if I'm not just supposed to be helping her do that, what is a mother, what is my job?"
Scorsone eventually had an epiphany on what her true role as a mother entailed, as well as what it meant to genuinely love others.
"I had to confront that thought experiment of 'I don't know if [Pippa is] going to be clever, I don't know if she's going to be funny' — which, of course, she is, and now that I know more about Down syndrome, I'm like, 'Oh, what a stupid thought I had,'" she said, according to People. "But I didn't know, and it forced me to realize that I was loving my other daughter and everyone, including myself, for absolutely the wrong reason. I was loving people for their external qualities and not for their essence."
Scorsone shared that she feels extreme gratitude at being given the gift of parenting someone as special as Pippa. "It shows you that, 'Okay, this is a totally different journey, but there's something mystically special about this journey,'" Scorsone said. "You can embrace it in a way that is like, 'Wow, one in 700 people get to experience this and I'm one of them.'"