'Grey's Anatomy' Star Caterina Scorsone Splits From Husband After a Decade of Marriage
Grey's Anatomy just closed out its 16th season with plenty of its trademark drama. One high note involved Dr. Amelia Shepherd, played by Caterina Scorsone, who welcomed a baby boy with boyfriend Atticus "Link" Lincoln after some paternity confusion with ex Owen Hunt.
Scorsone had some practice for her birth scene, where back in December she delivered her third child, daughter Arwen, with husband Rob Giles. Over the weekend, the Grey's star revealed the surprising news that she and Giles are separating after 10 years of marriage.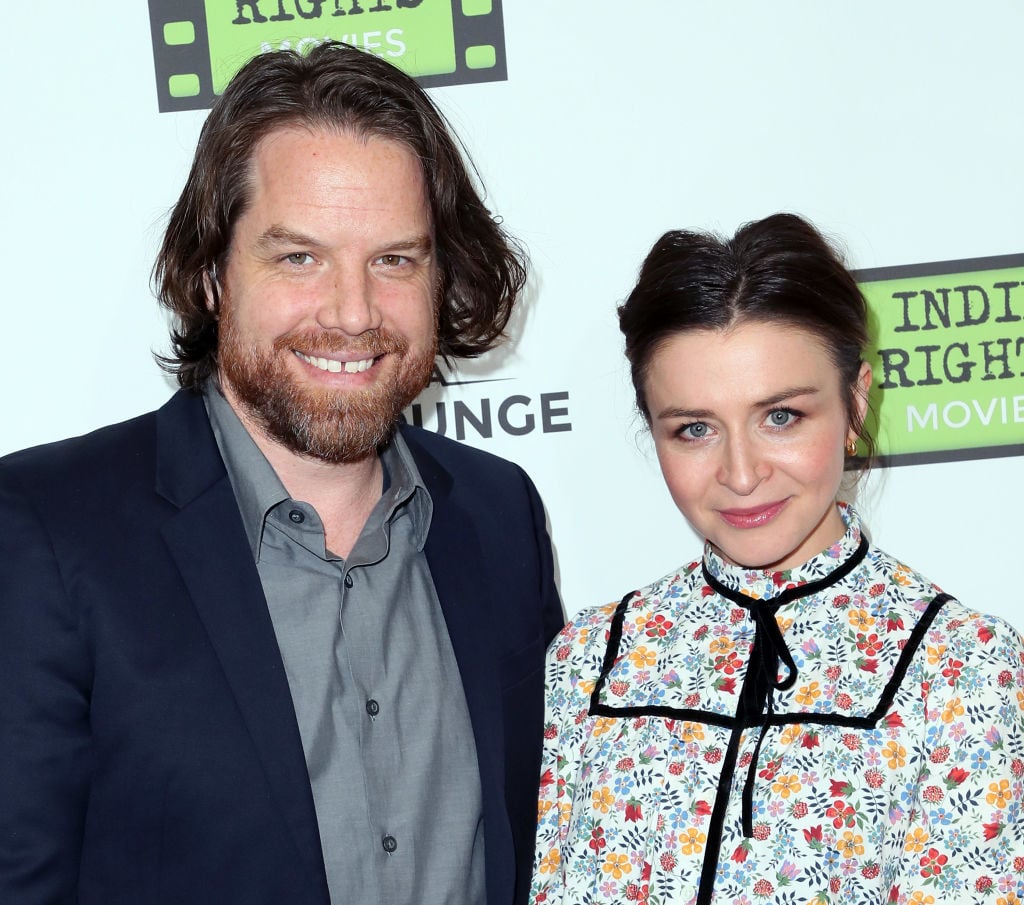 Caterina Scorsone announces birth of baby Arwen
The Grey's star took to Instagram at the end of 2019 to share a pic of her newborn daughter.
"Arwen is here!" Scorsone captioned the December 31 post. "Our family wishes you a happy new year, a happy new decade and a happy heart made new by love in every exquisite moment."
Scorsone and Giles are also parents to daughters Eliza, 7, and Paloma, 3, whom they call 'Pippa.' The Grey's actress has been very transparent about Pippa's diagnosis of Down syndrome and is an outspoke advocate on clarifying the many myths that often accompany the diagnosis.
"Here's a little info. 1 in 700 babies is born with Down syndrome," Scorsone wrote in a previous Instagram post. "Language is important. Parents don't have a 1 in 700 'RISK' of having a baby with Down syndrome. Parents have a 1 in 700 CHANCE of having a baby with Down syndrome, just like they have a 50 percent CHANCE of having a girl and a 50 percent CHANCE of having a boy. (With some beautiful variations in there as well)."
Scorscone highlighted the importance of choosing words carefully when discussing the disorder, sharing the joy Pippa brings to their family. "Differences are beautiful. Language changes how people think," Scorsone wrote. "Words are important. #hitthejackpot #theluckyfew #nothingdownaboutit #love."
'Grey's' star makes statement on split
Scorsone and Giles married in June 2009. Though they would be celebrating their 11th wedding anniversary next month, the couple has reportedly decided to part ways. Scorsone apparently filed for divorce on May 8 citing "irreconcilable difference."
"Caterina and Rob have separated," a rep for the couple said in a statement, according to E! News. "They remain friends and are committed to co-parenting their children in a spirit of love." 
The Grey's star posted what may have been a hint to her life change in a post on Instagram Stories from Shondaland Digital. "Cling to joy, bold audacious joy, that looks for Light in everything even when you're waiting," Scorsone posted on Friday.
Caterina Scorsone sees strength in Amelia
While viewers have seen Amelia go through many ups and downs while at Grey Sloan Memorial, Scorsone is proud of her character's growth and feels that Amelia can handle the challenges of parenting whether it's on her own or with Link.
"Amelia is at a place in her life when she's coming into her authentic self. … She doesn't want or need to lose herself in anything or anyone anymore," Scorsone told Refinery29 in October. "I think she's pretty clear that she wants this baby, but her motherhood isn't dependent on the relationship lasting. If it does, cool. But she's not waiting for permission or perfect typical conditions to become the mother she wants to be."
Perhaps Scorsone was thinking of her own road ahead when she commented on Amelia's future. "She has lived a hero's journey, and even though I'm sure there are bumps and loop de loops ahead," the actress said of her character, "she continues to rise to each new challenge and keep her heart soft and brave and open."