'Grey's Anatomy' Star Ellen Pompeo Met Her Husband Chris Ivery In the Grocery Store
Ellen Pompeo has been riding high on the wave of Grey's Anatomy success since its debut. She is one of TV's highest-paid actors, and her work on the hit show has earned her awards, fortune, and fame. On-screen, Pompeo's character Meredith Grey isn't so lucky in love and has even lost two of her loves to death.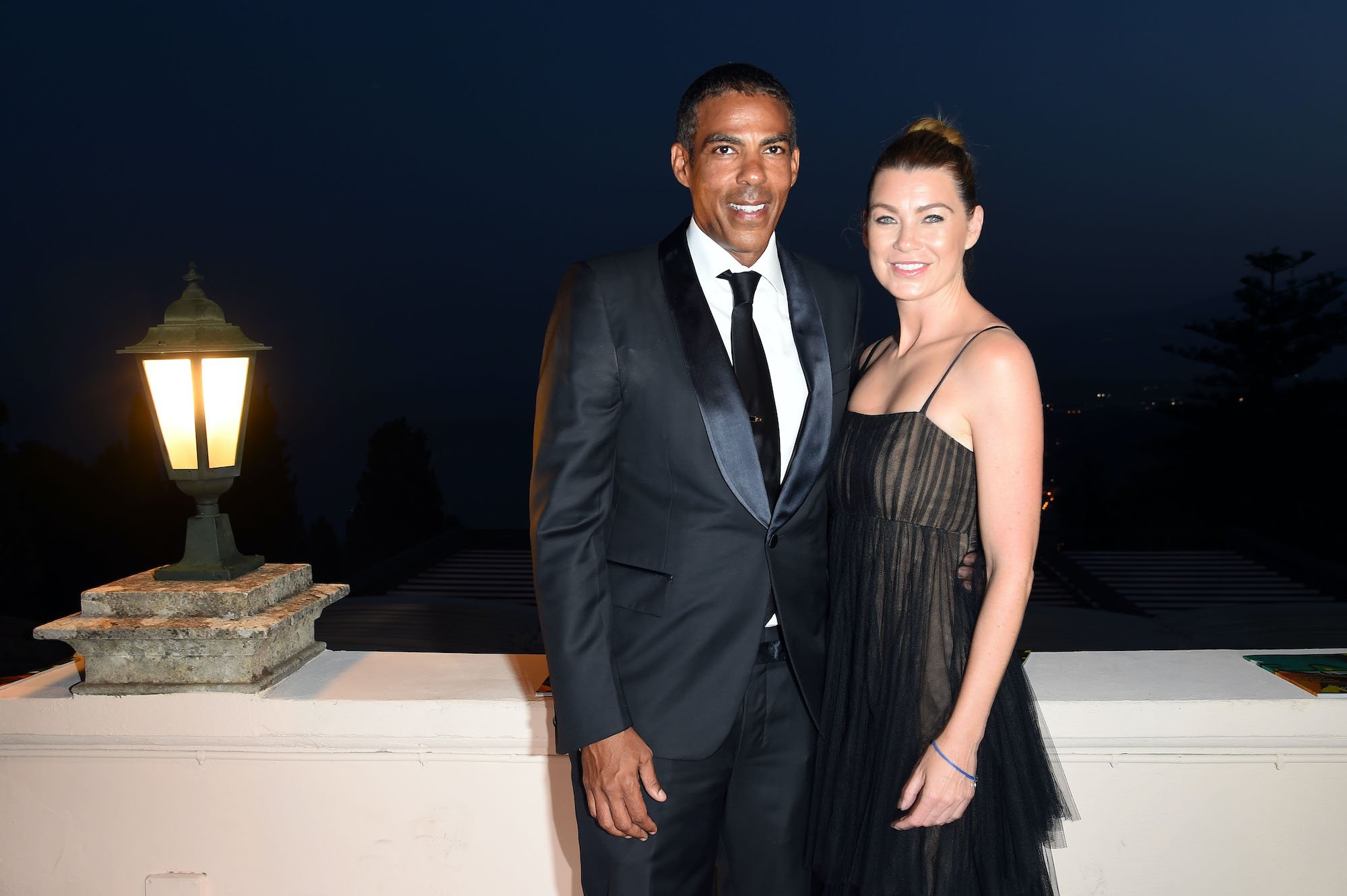 Although her roles as a wife and mother seem tragic on TV, Pompeo's real life is actually a parallel to Meredith. She has a long-lasting marriage to producer Chris Ivery, and they share three beautiful children. Interestingly the pair's love story began in an unconventional place. Find out how the couple met and more about Pompeo's producer husband.
How did Pompeo and her husband meet
Pompeo was born and raised in Everett, Massachusetts. Her mother died from an accidental painkiller overdose when the actor was only four. Pompeo's husband also grew up outside of Boston, Massachusetts, and the pair reportedly grew up 10 minutes apart. They, however, didn't officially meet until 2003.
Although celebrity couples, especially those in the acting business, tend to meet on sets or premieres, Pompeo and Ivery had less than a glamorous meeting, which perhaps explains the longevity of their relationship. The pair met at a grocery store in 2003 in Los Angeles. They got acquainted and began dating six months later.
According to Closer Weekly, before meeting Pompeo, Ivery had been involved in some legal troubles, including at least 13 convictions. Some of his record offenses included credit card fraud, postal theft, counterfeiting documents, and probation violations. He also served three stints in jail.
The publication notes that Pompeo and her husband were able to bond over their difficult upbringings. After confiding in his future wife, they dated for four years before getting married in 2007 in a private ceremony. The producer proposed on the star's birthday, and they didn't inform anyone of their engagement. The ceremony happened within one three-day weekend, and they got married at New York City Hall.
Ivery changed careers at 50 and "knocked it out of the park"
Pompeo is a megastar herself, but not much is known about her husband. The Grey's Anatomy star doesn't talk about him a lot in media interviews unless the story involves her family but often features him on her social media pages.
Pompeo revealed that Ivery had been actively involved in the music industry for more than two decades before switching careers. During this time, he co-wrote Rihanna's 2010 party anthem 'Cheers (Drink to That),' featured in a 2012 episode of Smash. After putting the music industry behind him, Ivery launched a clothing line in 2019 called STLA.
Pompeo noted how proud she was of her husband's achievements, saying, "he killed it. I mean, he knocked it out of the park." The couple has two daughters, Stella Luna Pompeo Ivery and Sienna May Pompeo Ivery, and a son Eli Christopher Pompeo Ivery.
Other celebs who've met in relatively normal places
Not every celebrity met their significant other in fancy places or glamorous parties. For instance, the Duke and Duchess of Sussex met through a mutual friend who set them up on a blind date. The pair hit it off from the start, and the rest, as they say, is history. Actor Kate Winslet and her husband Ned Smith met during a house fire.
The couple met while escaping a fire ravaging Sir Richard Branson's Necker Island home and began dating. They even gave their son Bear the middle name Blaze to remember their meeting. The Beckhams met in Victoria's words "in the Manchester United players' lounge" when they were hanging out with their respective families.