'Grey's Anatomy' Star Ellen Pompeo Reveals COVID-19 Made 1 Positive Change to the TV Industry
After months of delays due to the pandemic, the season 17 premiere of Grey's Anatomy is almost here. Star Ellen Pompeo (Dr. Meredith Grey) and the rest of the cast and crew were able to return to the set in September with new COVID protocols. According to Pompeo, one of the changes that the TV industry has made has been extremely positive, and she doesn't want to go back to the way things were before.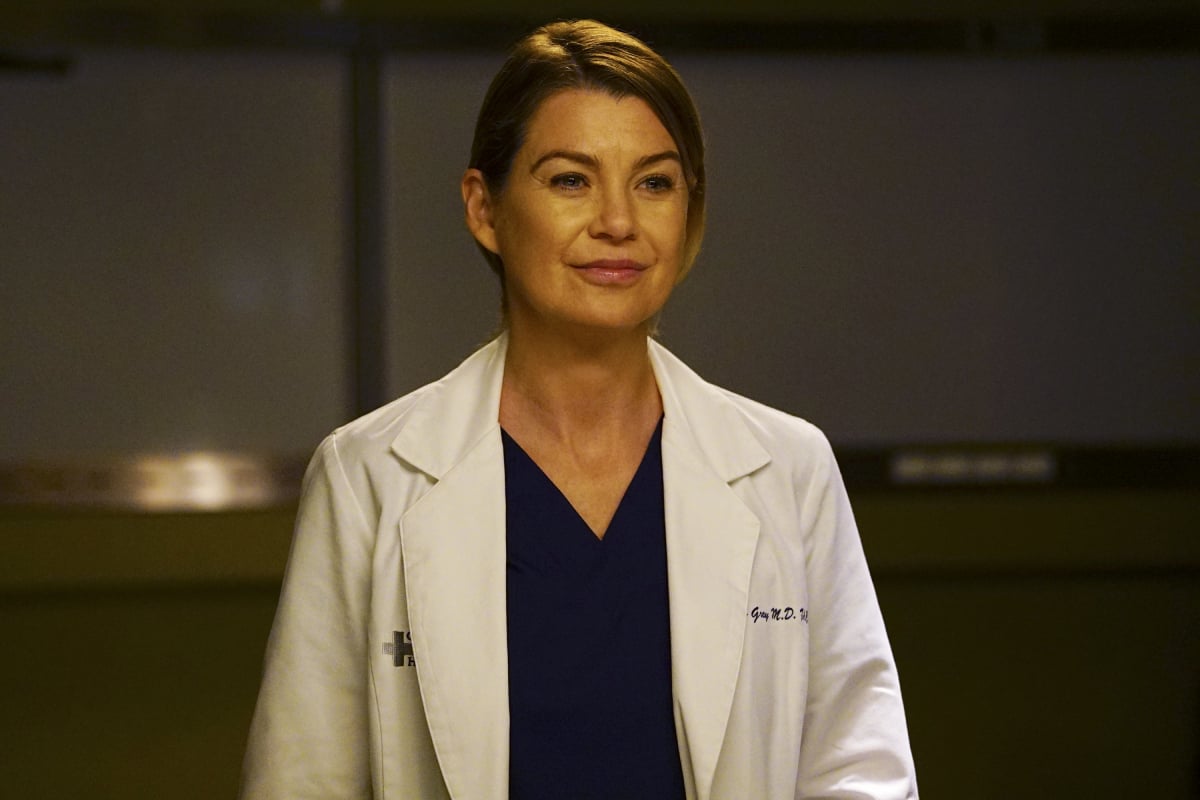 Becoming famous overnight wasn't easy for the original 'Grey's Anatomy' cast
Pompeo and Grey's Anatomy creator Shonda Rhimes – along with showrunner Krista Vernoff, star Chandra Wilson (Dr. Miranda Bailey), and director/star Debbie Allen (Dr. Catherine Avery) – recently sat down for an interview with Variety for their "Power of Women" issue.
During the conversation, they discussed the early days of the ABC medical drama. After making season 1 "in a vacuum" with no guarantee of success, the series premiered in March 2005 and became an instant hit.
The ensemble cast of mostly unknown actors became famous overnight. Vernoff remembers the paparazzi following the cast to work and how "wild" things got.
While the fame and the success was "worth it," Pompeo admits that the group's transition to stardom wasn't easy.
"At the time, it was just a real combination of exhaustion and stress and drama. Actors competing with each other — and envious," Pompeo recalled. "There was a lot of drama on-screen and drama off-screen, and young people navigating intense stardom for the first time in their lives."
Ellen Pompeo says she and her co-stars were 'exhausted' during the first few seasons
During the early days of Grey's Anatomy, the drama on set led to actors getting fired or leaving the series. Pompeo believes that if a lot of those actors could go back in time and talk to their younger selves, things would be different.
"Everybody's grown and changed and evolved — but it was an intense time," Pompeo admitted.
The actress noted that she doesn't like to talk about her former co-stars and what happened with certain individuals from the show. She says that when she does, it "doesn't get received in the way" she intended. Pompeo did point out, though, that their schedule was brutal during the first few seasons.
"Nobody should be working 16 hours a day, 10 months a year — nobody," she says. "And it's just causing people to be exhausted, pissed, sad, depressed. It's a really, really unhealthy model."
With a couple of notable exceptions – the pandemic and the 2007 writer's strike – the cast and crew of Grey's Anatomy have produced between 22 and 25 episodes every season since the show premiered. The hours were non-stop at first, but when Allen became Executive Producer ahead of season 12 things changed.
The 'Grey's Anatomy' star hopes no TV show goes back to a pre-COVID schedule
When Allen became the show's EP/director, she says her job became "minding that people feel good about themselves." She set a goal of hiring 50 percent women directors, increased the number of black men on Grey's, and changed the work schedule.
Pompeo says this was a time when the show was "really broken," and Allen helped save it. She cut the shooting schedule down to 10-12 hours per day at most. She also advocated for better hours, getting Pompeo Fridays off.
Referring back to the early days of Grey's and the intense schedule that took its toll on the cast, Pompeo said it was the reason people couldn't stay healthy.
"It's why people get sick, why people have breakdowns. It's why actors fight! You want to get rid of a lot of bad behavior? Let people go home and sleep," Pompeo said.
TV shows are returning to a COVID world with shorter schedules and shortened seasons. This is good news for Pompeo.
"I hope post-COVID nobody ever goes back to 24 or 22 episodes a season," the actress revealed.
The season 17 premiere of Grey's Anatomy — a three-hour crossover event with Station 19 — airs Thursday, November 12 on ABC.