Former 'Grey's Anatomy' Star Kate Walsh Reunites With a 'Private Practice' Co-Star — What Is the Cast up to in 2020?
Before there was Station 19, there was another Grey's Anatomy spinoff: Private Practice. The series followed Kate Walsh's Addison Montgomery as she left Seattle for sunny Los Angeles, joining the practice of a a close friend. It's been over seven years since the series came to an end. Here's a look at what the cast is busy with in 2020.
Kate Walsh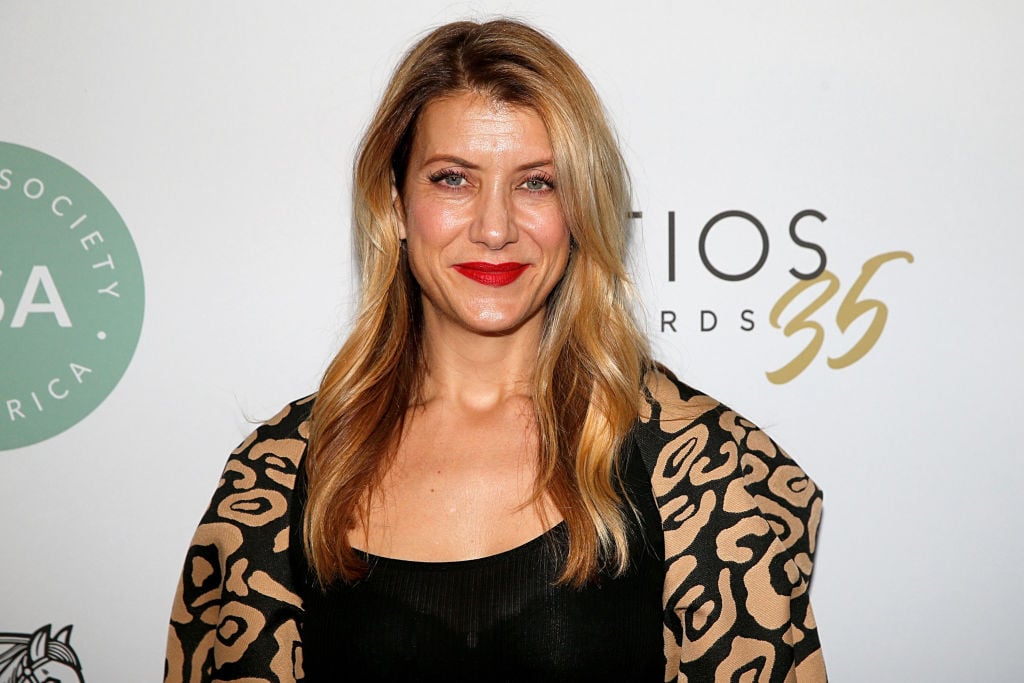 Before Grey's and Private Practice, Walsh was a relatively unknown actress. In the years since, she landed two more notable roles, in the short-lived sitcom Bad Judge and the teen drama 13 Reasons Why. Walsh recurred in season 1 of The Umbrella Academy and is set to appear in the upcoming series Emily in Paris.
Amy Brenneman
In March 2020, Walsh met up with her former co-star Amy Brenneman, who portrayed psychiatrist Turner for all six seasons. Unlike Walsh, Brenneman had a very established career before Private Practice. She was nominated for multiple Emmys for her roles on NYPD Blue and Judging Amy.
Though she has done a number of movies of the years, Brenneman is still best known for her TV work. She starred in the supernatural series The Leftovers from 2014-2017. She also has a lead role in the upcoming Hulu thriller series The Old Man.
Paul Adelstein
Paul Adelstein (far right) portrayed pediatrician Cooper Freedman in Private Practice for all six seasons. Before the series, he was best known for his lead role in the drama Prison Break. Since the show ended, Adelstein has had prominent roles in Scandal and Girlfriends' Guide to Divorce. He currently recurs on Chicago P.D.
KaDee Stickland
KaDee Strickland portrayed Charlotte King, the chief of staff at a hospital close to the practice whose role changes throughout the series run. This is still considered her most notable role to date. In addition to scattered film roles, Strickland was a part of the main cast of Secrets and Lies Season 1 and the two-season Hulu drama Shut Eye.
Taye Diggs
Taye Diggs portrayed internal medicine specialist Sam Bennett for all six seasons of Private Practice. Diggs has a storied career, having gotten his start on Broadway. He has starred in a number of films such as How Stella Got Her Groove Back and Chicago. Diggs has also maintained a strong presence on TV over the years, in shows like Murder in the First, Empire, and All American.
Tim Daly
Tim Daly portrayed alternative medicine physician Pete Wilder in the first five seasons of Private Practice. Prior to landing the role, he starred in short-lived series such as The Fugitive and The Nine. He also earned an Emmy nomination for his recurring role in The Sopranos. Daly starred in Madam Secretary throughout its own six-season run.
Caterina Scorsone
Caterina Scorsone joined the cast of Private Practice as neurosurgeon Amelia Shepherd in season 3, remaining on the show until its end. Prior to joining, she starred in Canadian series Power Play and Missing. After Private Practice ended, Scorsone came over to Grey's Anatomy, where she remains a part of the main cast today.
Audra McDonald
Audra McDonald portrayed fertility specialist Naomi Bennett on Private Practice for the first four seasons. She turned as a guest in season 6. McDonald, like her on-screen ex-husband, comes from a musical theater background, and some may recognize her from her role as Grace in the 1999 film version of Annie. McDonald currently stars in the legal drama The Good Fight.