'Grey's Anatomy Station 19 Crossover': Is It Necessary to Watch Both? The Showrunner Weighs In
Grey's Anatomy and Station 19 are finally back with a crossover event on March 11. However, many fans want to know if it is necessary to watch both shows if you only feel strongly about one. Most fans generally only watch Grey's Anatomy. Will you miss anything if you skip Station 19? For viewers that watch only the spinoff series, do you need to watch the medical drama? The showrunner Krista Vernoff weighed in on what to do when there's a crossover event between both shows.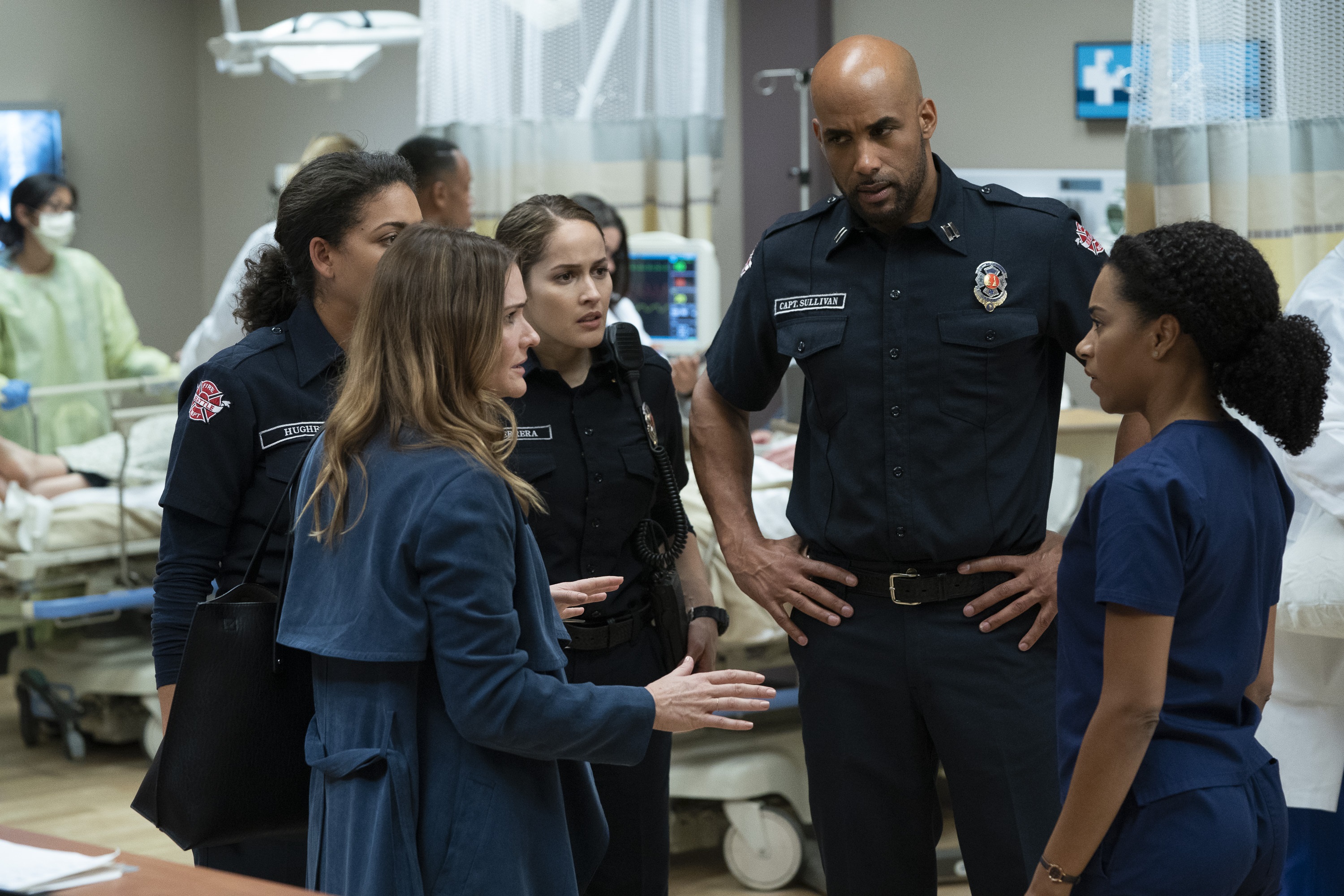 'Grey's Anatomy' and 'Station 19' crossover event: Which order to watch them
Many viewers stream either Grey's Anatomy or Station 19; they always wonder which order to watch the shows during a crossover event. The Seattle firefighter drama comes first at 8 p.m. EST on ABC. If you are streaming on Hulu, watch Station 19 first and then Grey's Anatomy. The long-running medical drama airs at 9 p.m. EST.
Who from 'Grey's Anatomy' is on 'Station 19'?
On a typical Thursday night when Grey's Anatomy and Station 19 do not crossover, there are a few characters on both shows. Miranda Bailey's (Chandra Wilson) husband Ben Warren (Jason Winston George) stars on Station 19. However, since he is married to Bailey, he often makes appearances in the medical drama. Carina DeLuca (Stefania Spampinato) moved to Station 19 as a series regular for the third season and Grey's Season 17. 
On March 11, more of the characters will appear on both shows. Andrew DeLuca (Giacomo Giannotti) was with his sister Carina when Grey's Anatomy ended in December. So, the two will begin Station 19 together to pursue the human trafficker who appeared on an episode of Grey's Anatomy in Season 16. If any of the firefighters are injured during the pursuit, they will crossover to the hospital. 
Do you have to watch both 'Grey's Anatomy' and 'Station 19' for the crossover event?
Fortunately, showrunner Krista Vernoff and her writing team ensure that each episode is a stand-alone story. So, it is unnecessary to watch both Grey's Anatomy and Station 19 for the crossover event. 
"Each hour of each show needs to be a whole story [by] itself," Vernoff told Variety. "And when merged with the other show, when there are crossover elements, it needs to feel like, 'Oh, that's a bigger movie.' So I had to make two-hour movies, [but] if you only watched [either the first or last] hour, you felt totally satisfied."
You won't miss anything if you skip either Station 19 or Grey's Anatomy, even if it is a crossover event.
"I wanted to invite you into a world to have you meet these people fresh, if you were fresh, and be excited to see them again if you weren't," Vernoff added.
Although it was difficult to bring both shows together and carry on every storyline, the showrunner and writing team feels confident that they did it well. Tune in tonight on ABC at 8 p.m. ET for Station 19 and then at 9 p.m. ET for Grey's Anatomy for the full crossover event. You could also skip one or the other and be completely happy with your choice.