'Grey's Anatomy': Teddy and Owen Naming Their Daughter Allison Will Always Feel Wrong
On Grey's Anatomy last season, Teddy and Owen named their daughter Allison. It was meant to be a heartwarming gesture. Fans didn't see it that way.
On Grey's Anatomy, it seems like everyone's having kids. Season 16 kicked off with three pregnancies, two of which resulted in (as far as we know) healthy tiny humans by the end of the season finale.
Teddy Altman (Kim Raver) and Owen Hunt (Kevin McKidd) name their beautiful daughter after Teddy's best friend and lover, Allison Robin Brown (Sherri Saum). Owen agrees to the name because he refers to Allison as Teddy's best friend, unaware that they were involved in a romantic relationship.
Naming their daughter Allison is weird and a bit insensitive. If Owen knew the whole story behind their daughter's naming, he would be devastated. Teddy is unwilling to let go of her past lover's memories, and naming her child after her is proof.
Teddy relationship with Allison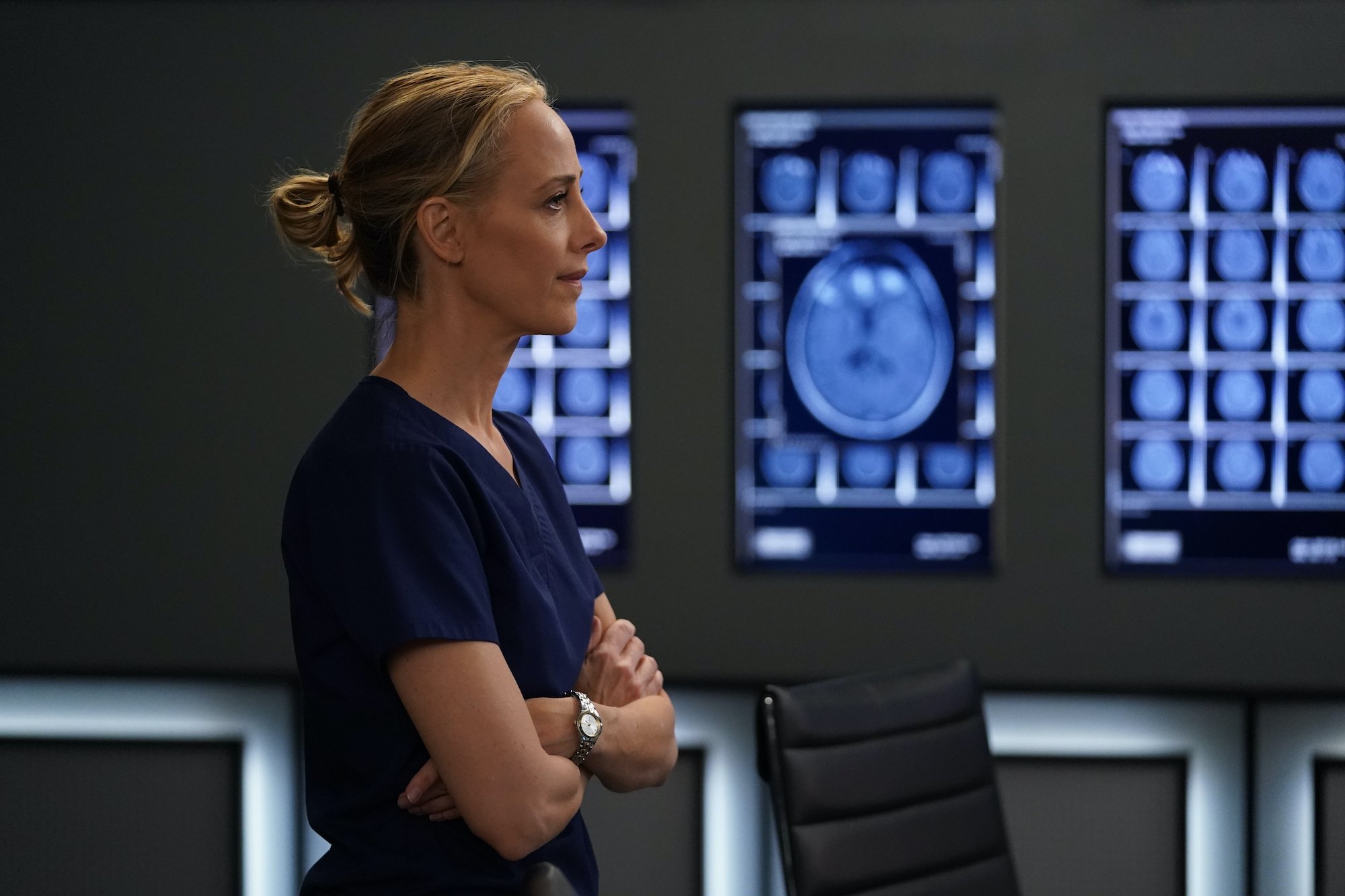 While Teddy was working at Columbia University Medical Center, Allison almost hit her with a bike. Teddy was so angry, and she even yelled at Allison, who responded calmly and bought her a bagel.  A friendship formed, and a few days, they were inseparable.
Allison lived with her girlfriend, Claire, and best friend Teddy in New York. The relationship between Allison and Teddy was complicated, as both wanted something more than mere friendship. Allison started having an affair with Teddy while she was still dating Claire.
The two hooked up until the unfortunate death of Allison on September 11, 2001. Allison met her untimely death in the South Tower of the World Trade Center, where she was working. Before her death, she tried to call Teddy numerous times.
Teddy admitting her love for Allison to Claire
Grey's Anatomy episode "Love of My Life" reveals Teddy's past and the fact that she was dating a woman. However, Teddy is reluctant to refer to herself as bisexual, and to her, love is love. 
In the episode, Teddy, together with Dr. Hayes and Maggie, travel to Los Angeles for a surgical conference. Teddy bumps into Claire, and they start talking about Allison.
She apologizes to Claire for having an affair with Allison behind her back. Teddy admits that Allison loved both of them equally. She further admits it is the reason she named her daughter after the love of her life. She is still guilty of not loving Owen enough and having an affair with Tom Koracick.
The naming of Teddy and Owen daughter
Allison proved to Teddy that love could be divided between two people in 2001; she managed to love and care for Claire and Teddy. In 2020, Teddy finds herself in the same dilemma she is dating both Owen and Tom. 
However, before Allison's death, she wanted to come clean about her affair with Claire but never got a chance. Teddy naming her child after Allison is a way to keep her memories alive, and Teddy might only achieve that if she tells Owen the whole truth about the naming of their daughter and affair with Tom.
Even though some fans on Reddit aren't sure how they feel about Teddy and Owen naming their child after Teddy's former lover, it can be seen to some as a heartwarming gesture to honor a lost friend.