'Grey's Anatomy': The Surprising Rule the Show Must Follow With Every Medical Situation
Grey's Anatomy has been wowing fans for years with the situations that they manage to pull off. From rare diseases to one-of-a-kind surgeries, Shonda Rhimes and the team behind the award-winning show continue to come up with outlandish and miraculous situations. Despite being known for showcasing rare disorders and surgeries, there is one rule that the writers must follow when pitching storylines.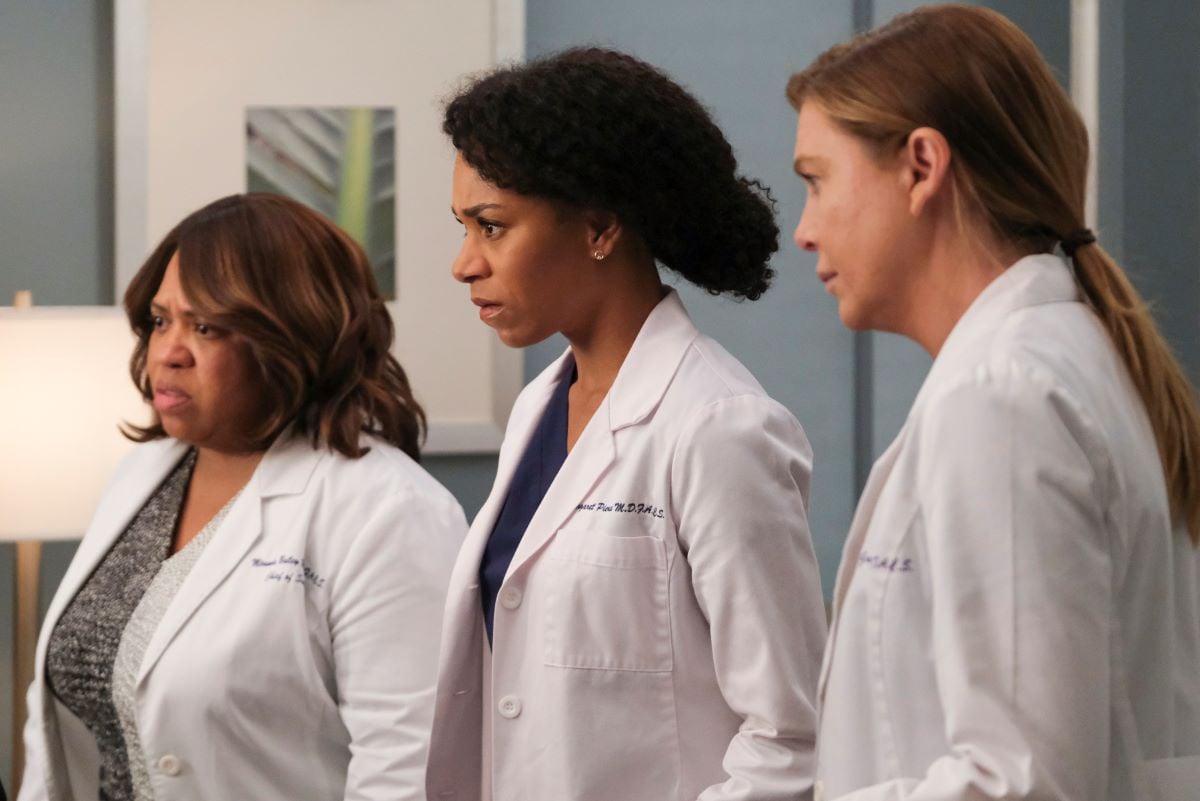 How are the characters written?
One thing that draws viewers into Grey's is the relatability of each of the characters. Even when fans don't agree with a character's actions, they are written in a way that people can still understand where they are coming from. Part of this is due to the process the Grey's writing team follows.
"Everybody has to be able to write every character," show showrunner  Krista Vernoff told Variety. "The show had such a great, great energy, because we had a lot of theater people — a lot of passionate, funny, smart people. And we would jump up and argue as if we were the characters. I remember fighting like I'm Meredith, fighting like I'm Izzie — Tony [Phelan] would fight for Derek's point of view. There were men in that room who were like, "The men have a point of view!"
RELATED: 'Grey's Anatomy' Creator Shonda Rhimes Reveals She Left ABC Over Disneyland Pass Snub
What is the one medical rule that must be followed on 'Grey's Anatomy'?
Every year it seems like Grey's ups the ante on what diseases and conditions they feature and how to cure them. Just last season, Dr. Richard Webber seemed to be suffering from dementia but it turned out that he actually had cobalt poisoning from an old hip replacement. While the situations may be extreme, they are real.
"We had Zoanne Clack in the writers' room, who was still at the time a practicing ER physician," Vernoff said of how the show started off. "We had a medical researcher. And we had [surgical nurse] Linda Klein on the set. The medical researcher would send us every article in the world — any miraculous thing that had ever been pulled off by any surgeon, ever. Every kind of crazy accident that had ever caused terrible harm to any human ever, that was our homework at night."
When the team tried to go too crazy with pitches, the medical professionals would reel them back in.
"The joke that was not really a joke is the pitch of: 'Can't they be decapitated at the scene, and have their heads sewn back on?' And Zoanne would just stare at us and yell at us and quietly brood at us and go, 'No! It can't happen!'" she said.
And no matter how crazy the situation or illness is, it has to follow one rule to make it onto Grey's Anatomy.
"The rule in the beginning was it had to have happened at least once somewhere in the world in order for us to put it on the show," Vernoff told the outlet. "The medicine had to be accurate."
Grey's Anatomy returns to ABC tonight with the season 17 premiere at 9 p.m. ET