'Grey's Anatomy': The Best Thanksgiving Episode to Re-Watch That Will Make You Die Laughing
Thanksgiving is a time for tradition, and for many, that includes relaxing on the couch after a delicious meal. If you are not a football fan, chances are you will be looking for something else to watch.
Luckily, television networks have produced countless turkey-day themed episodes over the years. Grey's Anatomy is no different. This holiday season, we have a very memorable Grey's Anatomy Thanksgiving episode to keep you laughing for an entire 45 minutes.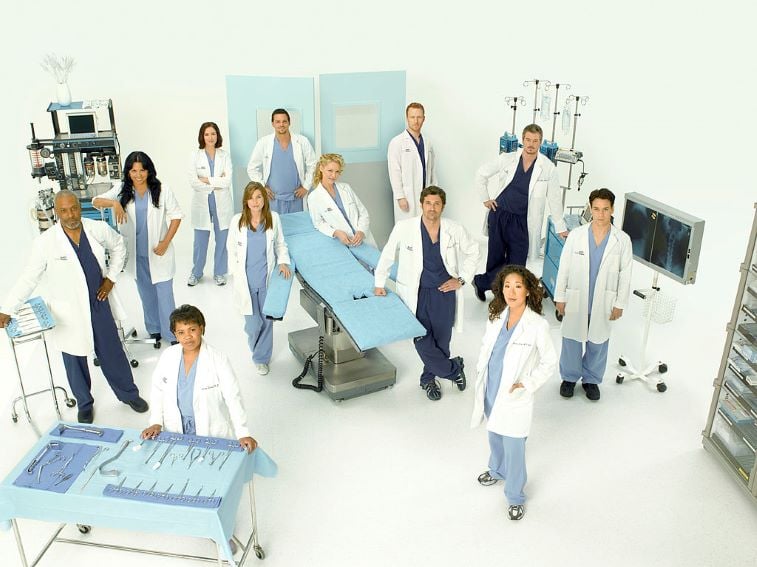 All of your fan-favorites are still around in this special Thanksgiving Day 'Grey's Anatomy' episode
For your viewing pleasure, we recommend watching season 2, episode 9 of Grey's Anatomy, titled "Thanks for the Memories." All of the OG characters are back and at their finest.
The infamous Preston Burke (Isaiah Washington) ends up helping Izzie Stevens (Katherine Heigl) with Thanksgiving dinner. The whole meal prep turns into a replay of George O' Malley's (T.R. Knight) first surgery. Cristina Yang (Sandra Oh) is frantically looking for alcohol almost the entire episode.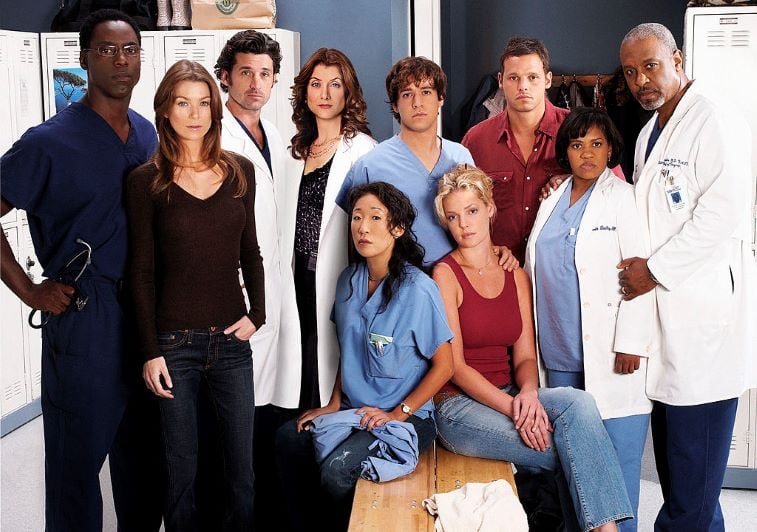 Derek Shepherd (Patrick Dempsey) and Addison Montgomery (Kate Walsh) discuss having sex for the first time since being separated. A temp attending physician bosses Miranda Bailey (Chandra Wilson) and Meredith Grey (Ellen Pompeo) around, except the joke is on him. He swears he will only work with the "Nazi"—and he doesn't realize that is Bailey.
We see the beginnings of Alex Karev (Justin Chambers) and Meredith's lasting friendship when they swap sad stories. She tells him she's so miserable that she can't be around normal people, and he confesses that he failed his medical exam. It is an episode that will bring back many fond memories of your favorite OG characters.
George O'Malley hunting with his family is the best comedic relief ever
The best part of the entire episode is the various scenes of George hunting with his father and brothers. He is not the hunting type, but he shoots a turkey just so that he can be finished with the ordeal and go home.
While they are packing up to leave, one of his brothers accidentally shoots their father in the butt. George operates on his father while complaining about how awful his family is to him. He then has the satisfaction of showing his family what a great surgeon he is.
Cristina Yang searching endlessly for alcohol might be funnier than George's scenes
Cristina references liquor and booze so many times throughout the episode that you will undoubtedly be cracking up. She discovers, after arriving at Meredith's house that there is no alcohol to be found. She continues the rest of the episode with hilarious one-liners about needing liquor.
"Ok," screams Cristina, "how am I supposed to get through the holidays without liquor George?!?"
It's a toss-up for which is more hysterical—Cristina searching for liquor for an entire episode or George's father getting shot in the a** after acting like one. No matter which you think is funnier, it's definitely an episode to watch this Thanksgiving.
If you do not have the complete second season Grey's Anatomy DVD set, you can easily stream this episode on either Netflix or Amazon Prime.