'Grey's Anatomy': The Endless Teddy Hate Has Become 'Ridiculous'
Dr. Teddy Altman, played by 24 alum Kimberly Raver, first appeared on the hit TV show Grey's Anatomy in Season 6.
Fans got to know Dr. Altman from 2009 until 2012 when she unexpectedly said goodbye to the medical TV drama.
In most cases, when a character leaves the Grey's Anatomy universe, they're gone for good. But the show's writers and producers had another surprise up their sleeve: Audiences were shocked when Raver reprised her role and returned to Grey's Anatomy in Season 14.
Now that Dr. Altman is back—seemingly for good, as she was upgraded to a series regular — many fans and critics have criticized the character.
But now, some audience members are pushing back and saying the constantly negative reviews of Dr. Altman is getting ridiculous.
Dr. Teddy Altman is back on 'Grey's Anatomy' for good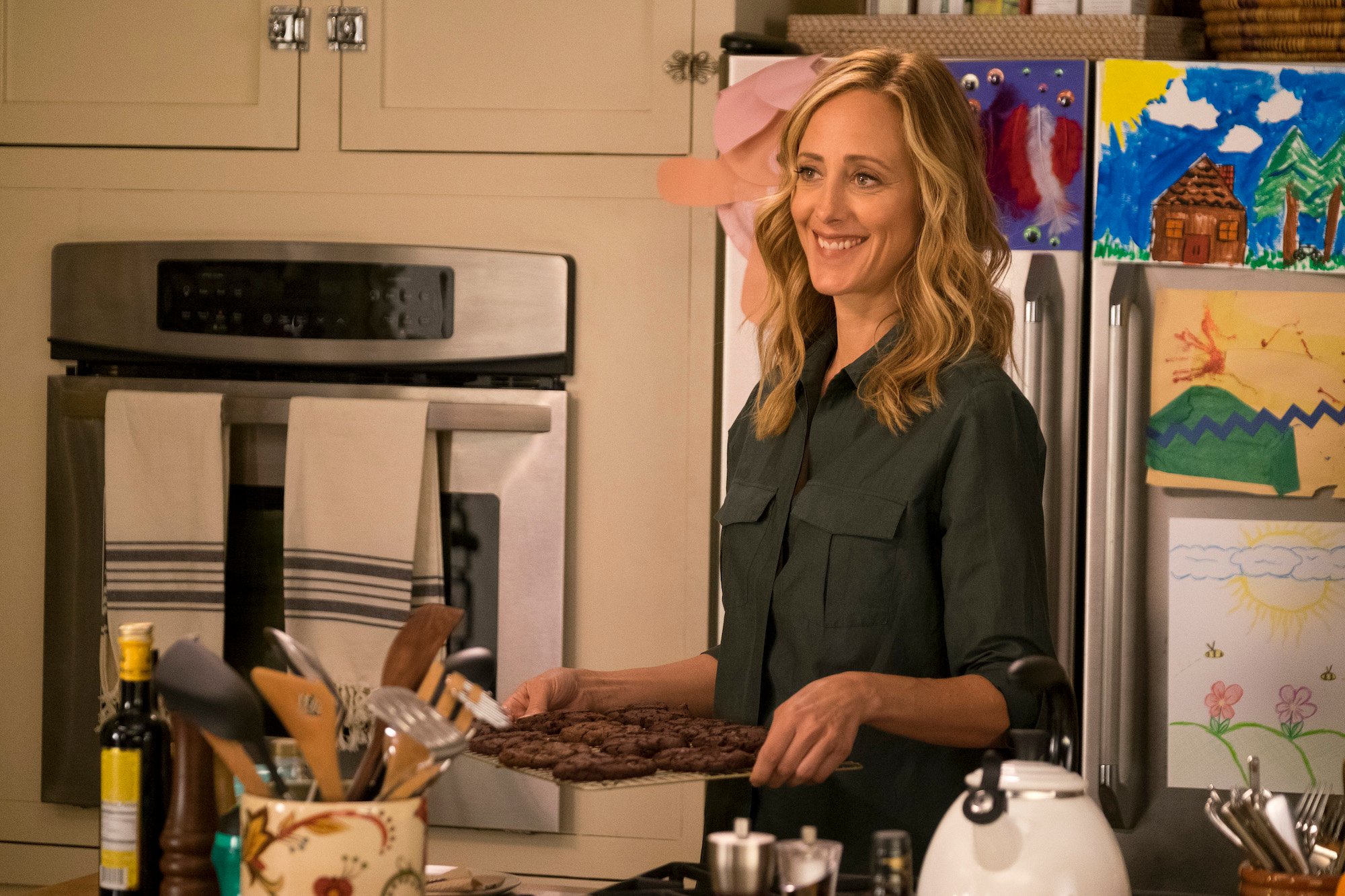 Dr. Altman is a cardiothoracic surgeon, following in the footsteps of Dr. Preston Burke (played by Isaiah Washington, who was fired for making homophobic slurs on set) and Dr. Erica Hahn (Brooke Smith). 
Dr. Altman played a pivotal role in seasons six through season eight. As a mentor to Sandra Oh's Dr. Cristina Yang, she helped Dr. Yang evolve into the hospital powerhouse that she was known for in later seasons. Dr. Altman was also prominently featured in the aftermath of season six's hospital shooting.
And she became romantically involved with Henry Burton (Scott Foley), a patient with a very rare health condition, and that grew into one of the show's most popular romantic relationships amongst fans.
In the eighth season. Dr. Altman leaves the world of Grey's Anatomy to take up a job at the United States Army Medical Command. But she makes a surprise return years later in season 14.
The returned Dr. Altman isn't popular with many fans
Upon returning to Grey's Anatomy, the character becomes romantically involved with her best friend Dr. Owen Hunt (Kevin McKidd). She gets pregnant, and soon her romantic history becomes incredibly volatile and dramatic (even involving a controversial scandal when she cheats on Dr. Hunt with Dr. Tom Koracick). 
"I know that the fans are very upset and I'm upset with Teddy," Raver told Entertainment Weekly, agreeing that her character was doing "the worst thing possible."
But that's not the only thing turning fans off. On Reddit, many audience members complain that Dr. Altman's choices make no sense, pointing out how she's making consistently poor career and relationship choices.
Some of this criticism isn't new. Even back during her original run, critics sometimes found Dr. Altman annoying. Tanner Stransky, a reviewer at Entertainment Weekly, pointed out that all of Dr. Altman's plotlines simply involved making Dr. Yang's life difficult. "What will she do," asks Stransky. "I hope producers give her a good storyline going forward. […] Give this woman something to do."
Fans are starting to argue that the Dr. Altman hatred is misplaced
Now, some fans are pushing back against the pile-on against Dr. Altman. Lately, audience members have been taking to social media to defend Dr. Altman. "Teddy isn't as bad as [people] like to make her out to be," argues Reddit user billyisdank.
"Yes, she had an affair and lied to Owen about it, but everyone's acting like she's the worst character on Grey's and it's so ridiculous. She's an incredibly emotional woman dealing with all kinds of romantic baggage."
Another Reddit user, cauliflowerjooce, chimed in in agreement. "I think it's because compared to who she used to be, she's completely unrecognizable," writers the user, "but I agree that many characters have cheated and people are a little hard on her."
Dr. Altman's journey continues in the current 17th season of Grey's Anatomy, and only time will tell if she earns back the fans' trust and support going forward.