'Grey's Anatomy': The Most 'Cringe' Storyline Still Might Be George and Izzie's Hookup
For a show like Grey's Anatomy to remain on air for 17 seasons, it has to keep an audience intrigued.
 For a show like Grey's Anatomy to remain on air for 17 seasons, it has to keep an audience intrigued.
Sometimes, this means sacrificing what an audience wants to see for something that will catch them off guard. This was the case with several characters, but George O'Malley may have gotten the worst.
Presented as the lovable loser of the bunch, O'Malley's love affairs with Meredith Grey and Izzie ruined the magic of the early years for many fans.
'Grey's Anatomy': Paging Dr. George O'Malley
O'Malley was among the interns that joined Seattle Grace in season 1 to learn from the best. He was an awkward, nerdy sort who struck up a rapport with patients and co-workers alike. Loyal and caring to a fault, this occasionally had him doing what was right instead of doing what was in the rule book. Conversely, it sometimes made him do things that he'd regret immensely. 
George's crush on Meredith Grey was clear from the get-go. Smitten by her charm and undeniable beauty, his feelings for her grew more intense when they all shacked up as roommates at her mother's old house. From there, things got awkward. One night, when Grey was in her darkest moment, she seduced him into bed after he spilled all his feelings to cover up the pain left by Derek Shepherd. When she burst into tears and admitted it wasn't meant to be, however, things got awkward. 
That situation eventually boiled over, but later on, he fell in love with Katherine Heigl's Izzie. Like Grey, the two were great friends. However, when O'Malley married Callie, Izzie became jealous, and the two hooked up. This ended his marriage and put a wrench in his relationship with Callie, too. While O'Malley passed away, later on, fans are still heartbroken over these relationships. 
The fans respond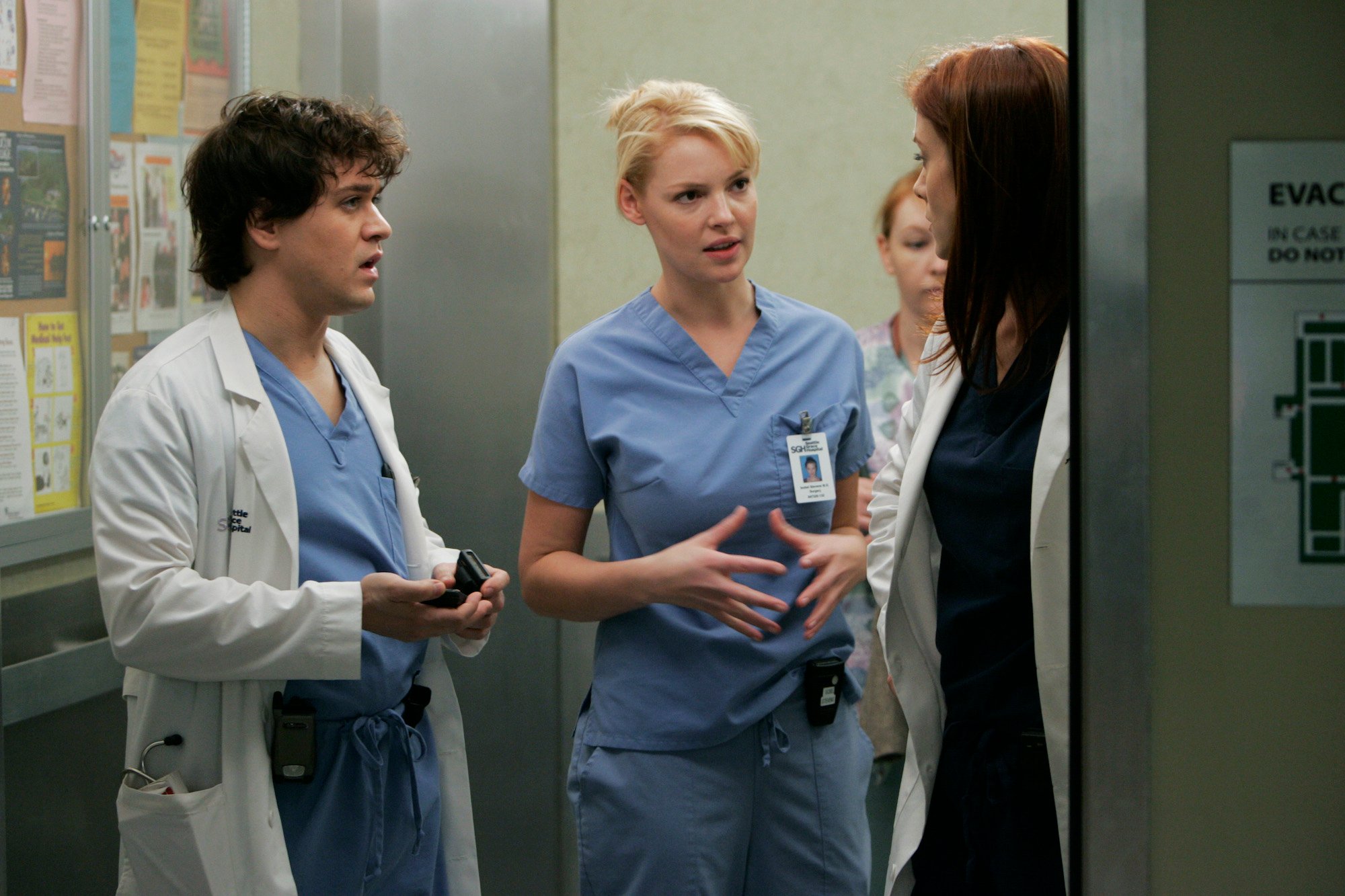 When u/Noahneckaneo posted a screenshot of George and Izzie, it rehashed negative feelings that fans had for his romantic endeavors. George was often used by other characters and, even in his stumbles, often did so with the best intentions. However, these often led to tragedy, broken friendships, and unnecessary drama. 
U/Bubbly-Junket believes the forced relationships ruined what was initially one of the show's best sells, writing that "Meredith, George, and Izzie had such a good chemistry as roommates and I will forever be annoyed George had awkward sex with both."
Many users agreed. U/count-the-days can't even watch the storylines anymore. 
"Honestly, I skip over the entire George/mer storyline because it's the grossest and worst thing ever. And then they just act like it never happened except for a couple jokes here and there," they wrote on the site. 
U/AnastsiaBverhausn12 agrees, writing, "I skip over the George cheating on Callie with Izzy storyline… that was very cringe."
No one seems to like the show, but it also impacts more than a decade after both of these relationships happen. Perhaps, this is the key to understanding Grey's success. People might not like every storyline, but they stick with them for years to come, regardless. For a show that hinges on these melodramatic interactions, that's no small task to behold. 
'Grey's' infamy
Yahoo! noted the love-hate relationship that fans of Grey's Anatomy have for the series after Karev left the show in 2020. However, the creative team behind it knows exactly how to punish and reward its audience with a constant stream of unexpected plot twists and turns.
While this might frustrate fans, it also might be the reason they come back. Few shows last 17 episodes, let alone that many seasons. With these events transpiring in the first five years of the show, it shows the loyal audience that makers bring in every week.
While they might not like every action in the series, the curiosity behind what does is why it's been on the air for twenty years.