'Grey's Anatomy': The Pilot Episode Had a Non-Traditional Name Borrowed From The Beatles
Holding the title for the longest-running medical drama, Grey's Anatomy has kept fans coming back for more since it first hit the air in 2005. While we all wait for the 17th season to premiere, fans are busy searching for anything to keep the show alive for them. Well, today we're bringing you some facts …
Holding the title for the longest-running medical drama, Grey's Anatomy has kept fans coming back for more since it first hit the air in 2005. While we all wait for the 17th season to premiere, fans are busy searching for anything to keep the show alive for them. Well, today we're bringing you some facts you didn't know about the very first episode. Early Grey's Anatomy has long been praised for its quality, so we think a trip down memory lane is just what the doctor ordered.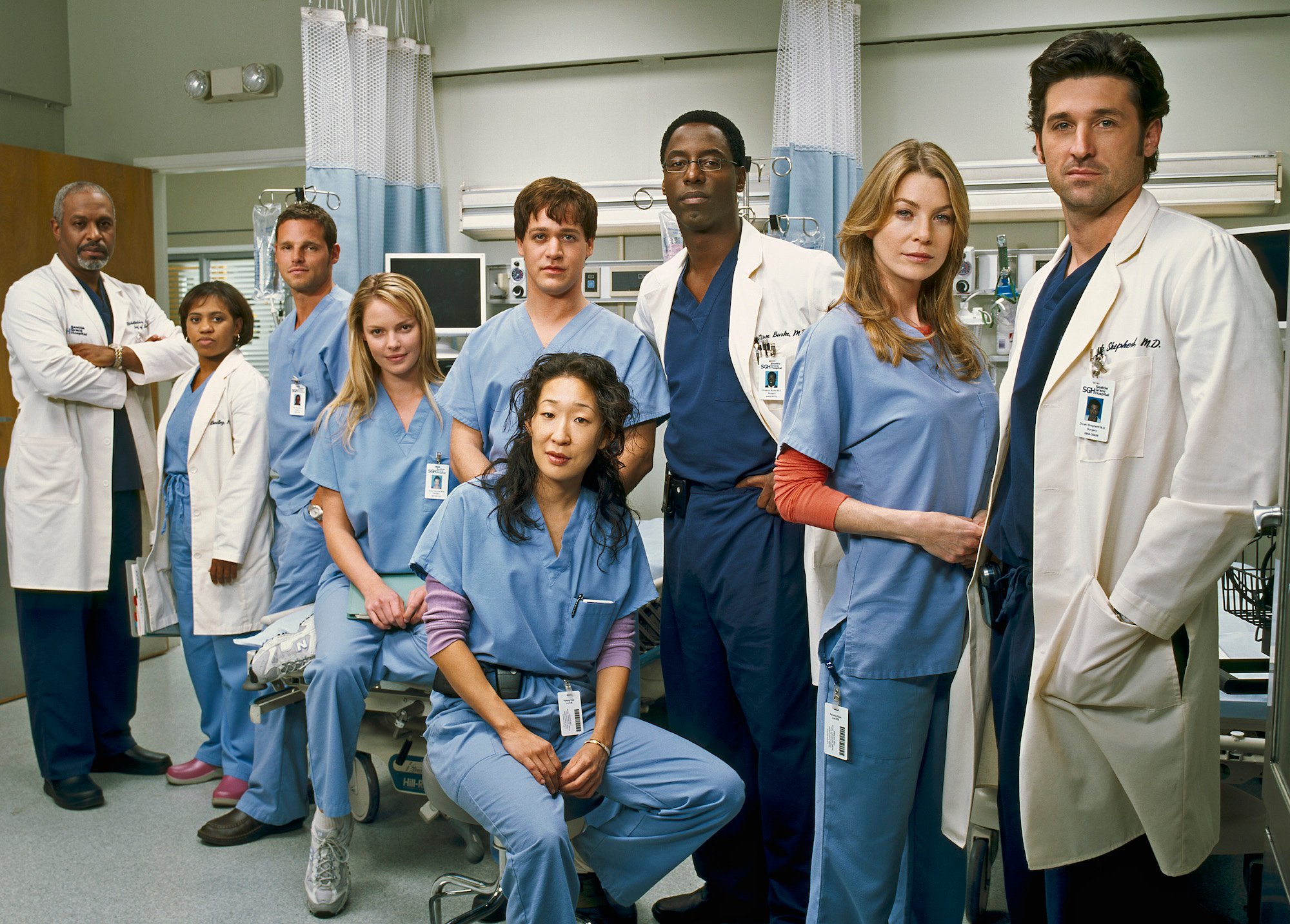 Grey's Anatomy is bigger than anyone thought it would be
It's important to underline just how long Grey's Anatomy has been on the air. Grey's Anatomy premiered on March 27, 2005. At that time, George W. Bush was in his second term, YouTube went online for the first time only one month prior, and the New England Patriots had only just won their second Super Bowl. Feels like a really long time ago now, doesn't it?
It does for the cast, too. Only three cast members remain from the very first episode: Dr. Meredith Grey (Ellen Pompeo), Dr. Miranda Bailey (Chandra Wilson), and Dr. Richard Webber (James Pickens Jr.). And while cast members have come and gone (and come back again) over the years, fans keep tuning in to see the latest drama going on at the hospital, because the show knows how to keep its traditions alive. Fans know that they'll get a healthy dose of medical drama, relationship twists and turns, and the right amount of comedy every week. And those aren't the show's only traditions.
Grey's Anatomy uses song titles for its episode titles
Beginning with the very first episode, every single episode of Grey's Anatomy is named after a song. This tradition breaks another tradition in the television world, making it even cooler. Normally, the pilot episode of any show is simply titled "Pilot." This is mainly to keep things organized and because show creators don't know if their show will be picked up for a full season or not. But Grey's Anatomy creator Shonda Rhimes must have sensed something big with Grey's and decided to name the first episode "A Hard Day's Night," after the famous Beatles song, according to Screenrant. And we're glad she did because it became iconic.
However, like most things in life, there is one exception to the rule. In season 14, the ninth episode is named "1-800-799-7233" after a hotline aimed to help victims of domestic violence. This was done because, in that episode, Dr. Jo Wilson deals with her abusive ex-husband, and changing their naming standard helped bring attention to those who may need help in the same situation.
Other shows use the same naming convention
Naming episode titles after songs is a creative way to connect with viewers. If you know the song "A Hard Day's Night," then you see a television show with an episode titled after the song, you'll automatically relate to the song's lyrics. Tuning in to the first episode of Grey's Anatomy, you'll immediately recognize that the interns will soon be "working like dogs," like the song.
Other shows have adopted the clever naming convention, as well. Supernatural takes its episode titles from all things pop culture, including song titles. Nashville takes all of its show titles from country legend Hank Williams's song titles. Cougar Town used the titles of Tom Petty songs throughout its six seasons. But while they all used the same general idea in how they named their episodes, these other shows all named their first episode "Pilot." Only Grey's Anatomy had a song title for that first episode.