'Grey's Anatomy': The Real Reason Fans Are Nostalgic For the Early Seasons
Our beloved medical drama, Grey's Anatomy, is now in its 16th season. Characters have come and gone. There are only three remaining original cast members left; Ellen Pompeo, Chandra Wilson, and James Pickens, Jr. Avid fans still watch the show, but are nostalgic for the good old days. Why do many viewers miss the early seasons of Grey's Anatomy so much?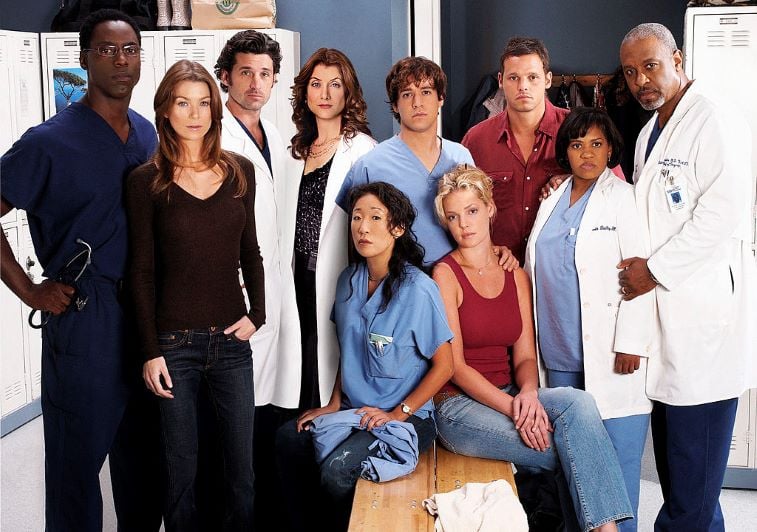 We miss the OG actors and actresses, but there's more to the nostalgia
"So I made it through my first shift," Meredith Grey says in the pilot episode. "We all did. The other interns are all good people. You'd like them, I think. I don't know, maybe. I like them."
Over the first several seasons, we watched solid bonds form between Meredith and her fellow interns. Fans enjoy the medical drama, but most of all, they enjoy those characters.
George O' Malley's (T. R. Knight) death in the season six premiere was the beginning of the end for fans who love the original cast. It was the first massive blow to what was a solid six seasons of falling in love with the main characters.
Izzie Stevens' (Katherine Heigl) only lasted half of a season longer than O' Malley. But, when Cristina Yang (Sandra Oh) left the show, fans say Grey's Anatomy was never the same again. The departure of Derek Shepherd (Patrick Dempsey) also marked a point where some viewers even stopped watching.
We came to love many other characters who joined the cast, including Callie Torres (Sara Ramirez), Mark Sloan (Eric Dane), Lexie Grey (Chyler Leigh), and Arizona Robbins (Jessica Capshaw), to name a few. However, they are all gone now, too.
The real reason for our 'Grey's Anatomy' nostalgia
In addition to the love of the original cast, fans find that they miss the early seasons because of their personal life. Sixteen years is a long time to be invested in a television show. Many fans began watching in their early twenties, but are now in their mid to late thirties.
"I feel like the reason, so many of us are so nostalgic for these characters when they were young, is we were also young," one fan wrote on Reddit. "I was pregnant with my first when watching these episodes, and seeing the young characters brings me right back to those times."
Watching the early seasons reminds many fans of what was going on in their personal life at that time. 
"Yup, I 100% agree," another fan added. "It's definitely a show that has spanned such a long lifetime if you've watched it early on, your life is almost assured to be completely different now than when you saw the older episodes for the first time. So watching old episodes isn't only about seeing some of your favorite characters again, but also reminiscing about your past."
While this is only true for fans who started watching the show when it first aired, it applies to many people. If you need a trip down memory lane, watch the first season of Grey's Anatomy again. It might bring you right back to where you were 16 years ago in your life.
Fans also miss the strong bond the characters had together in early seasons
"[I] miss the original five; their friendship and the entire storyline around them," one Redditor wrote. "They're the reason I started watching really!"
The bond between Meredith, Cristina, Alex, Izzie, and George will never exist again in fans' minds. While many viewers do still watch and enjoy the new interns, it's not the same.
"I miss the sweet spot where they were all interns, and they finally started hanging/getting along with Alex," another viewer wrote. "When Meredith, then later the others, helped Alex study to retake his initial exam to get into the program is my favorite era."
Current episodes of Grey's Anatomy still air Thursday nights at 9 p.m. ET on ABC. There are numerous ways to watch the earlier seasons, including Netflix and Hulu.