'Grey's Anatomy': The Shocking Ages of All of Our Favorite Female Stars on the Show Now and in the Past
Our favorite medical drama, Grey's Anatomy, is in its 16th season now. Stars who started on the show in their twenties are now over 40! Let's take a look at how twelve of the leading ladies have aged. Some of them might shock you. Fans on Reddit were surprised to hear that many of their favorite stars are older than they look.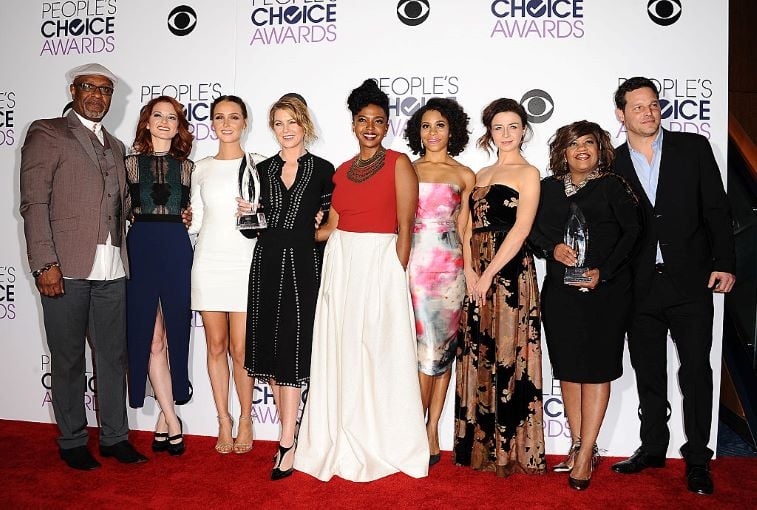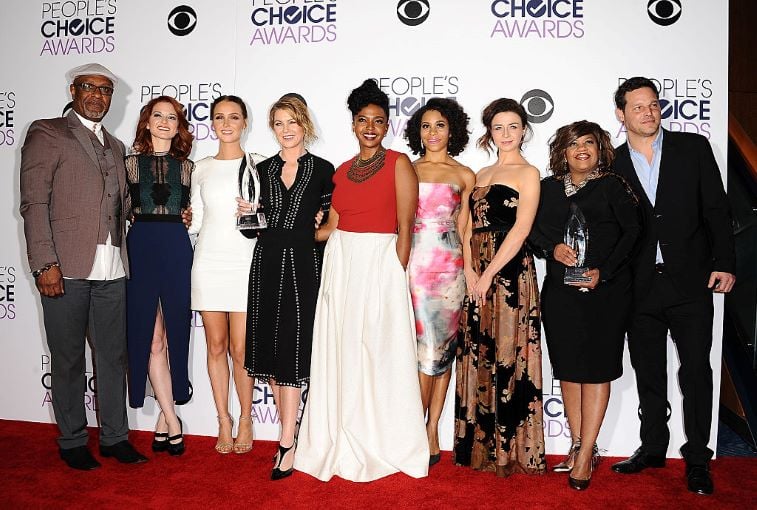 'Grey's Anatomy': Fifty and fabulous
It may come as a surprise to you that our favorite leading ladies are in their fifties already. Many fans cannot believe that both Ellen Pompeo (Meredith Grey) and Chandra Wilson (Miranda Bailey) turned 50 this year. Both stars began filming Grey's Anatomy in 2005 when they were 34 years old.
Pompeo is doing pretty well for herself at 50, considering she is one of the highest-paid actors in the world. In 2017, she signed a $20 million annual contract with ABC. On the show, Meredith is estimated to be just around 40 years old.
Chandra Wilson's character, Bailey, is about three years older than Meredith on Grey's Anatomy. So, she is 50 in real life but plays a 43-year-old on the show.
Many fans were surprised to find out that Wilson and Pompeo are the same age in real life. "Mer and Bailey have such an age gap in the show, I'm surprised to see how the actresses are the same age!" wrote one Redditor.
Kim Raver, who plays Teddy Altman, also turned 50 this year but is assumed to be around 40 on the show. Although Kate Walsh is no longer on the show, her character, Addison Montgomery Shepherd, is an old-time fan-favorite. Many fans were also shocked to hear that she is now 52.
"Dang, these women make me look forward to 50!" wrote another fan. Viewers are impressed with how much younger they all look.
The youngest female stars currently on 'Grey's Anatomy'
Camilla Luddington (Jo Wilson) is the youngest female star currently on Grey's Anatomy. She was 35 when she married longtime boyfriend and fellow actor, Matthew Alan, on August 17, 2019.
Caterina Scorsone, who plays Amelia Shepherd, is 38 years old. She is expecting her third child in real life. The executive producers of Grey's Anatomy wrote her pregnancy into season 16. Her first pregnancy was written into the storyline of Private Practice in 2012, so this is nothing new for Scorsone.
Kelly McCreary (Maggie Pierce) is also 38 years old. She met her husband, Pete Chatmon, on the set of Grey's Anatomy and married him in early May 2019.
'Grey's Anatomy': past favorite stars and their ages
Sara Ramirez (Callie Torres) is 44 in real life. She left the drama in 2016 after starring in 10 seasons. Her character left the hospital to move to New York with her then-girlfriend, Penny. Much speculation has arisen about Shonda Rhimes inviting Ramirez back to the show, but she has yet to return.
Jessica Capshaw (Arizona Robbins) is 43 and left Grey's Anatomy in 2018. Her character moved to New York to be with her daughter and Callie. Fans like to believe that Arizona and Callie rekindled their relationship in New York.
Sarah Drew (April Kepner) is 39 and also left in 2018 when she unexpectedly married Matthew in the season 14 finale. It is assumed that her character is off providing medical care to underserved communities with her husband.
Katherine Heigl (Izzie Stevens) is 40 in real life, which makes her significantly younger than her fellow residents, Meredith and Christina when the show began. One fan pointed this out, "I'm pretty surprised to learn Katherine Heigl is so much younger than the other interns. Maybe I would notice if they were all still on the show now, but in 2005 they all seemed the same age to me."
Sandra Oh (Christina Yang) is 48 in real life. Fans cannot believe this one. "Sandra looks a decade younger," wrote one Redditor. Christina left Seattle to move to Zurich, Switzerland, when she was offered a job by Preston Burke (Isaiah Washington), her former fiance.