'Grey's Anatomy': The Show's Most Wholesome Friendship Was Also the Shortest
Whenever you think of a friendship that knew no bounds on Grey's Anatomy, the first pair you think of is perhaps, Cristina Yang and Meredith Grey.
Whenever you think of a friendship that knew no bounds on Grey's Anatomy, the first pair you think of is perhaps, Cristina Yang and Meredith Grey's friendship.
The two surgeons shared a special bond and even called themselves the twisted sisters.
However, fans pointed out that Cristina and Meredith's friendship didn't rival that of Cristina and another character on Grey's Anatomy. Cristina and her mentor Dr. Craig Thomas shared what fans term the most wholesome company on the show.
'Grey's Anatomy': Cristina and Meredith clicked on the first day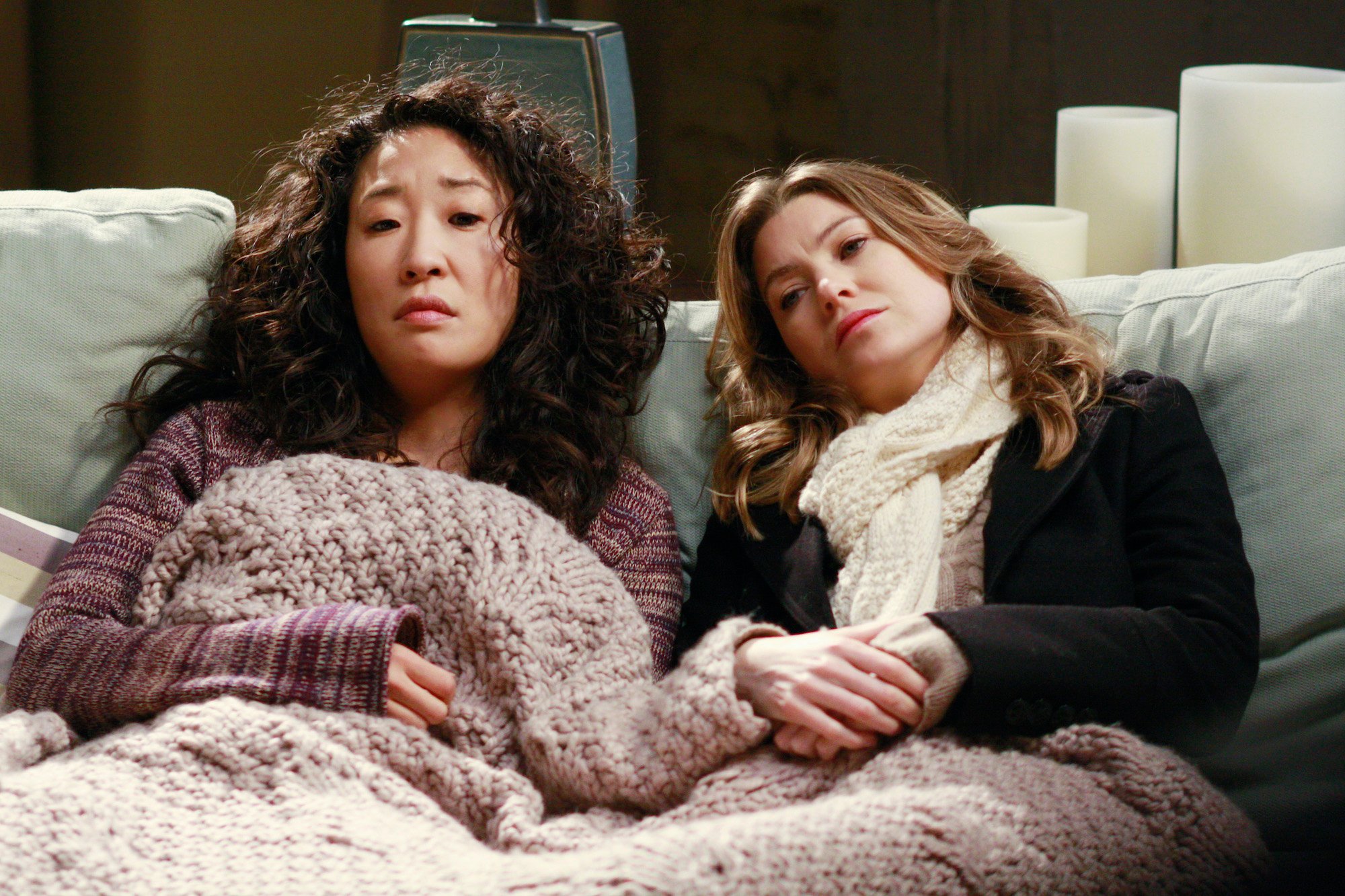 Cristina Yang was introduced to the show as a Smith College graduate. She was an intern at the Seattle Grace Hospital alongside four other interns, Meredith Grey, Alex Karev, Izzie Stevens, and George O'Malley, under the tutelage of Miranda Bailey.
Cristina is introduced as a competitive but compassionate doctor. She had dyslexia growing up and was raised by her mother and stepfather in Beverly Hills, California. Cristina's desire to become a doctor emanated from a childhood car accident, which unfortunately took away her father's life.
Cristina is viewed as a perfectionist and logical person, leading many of her teammates to see her as a robot. Regardless of her personality, Cristina immediately hit it off with Meredith on the first day.
Since then, they became best friends and shared a special bond and view towards life. The two had a wickedly dark sense of humor and viewed life from a twisted angle.
Throughout Cristina's internship, she gets close to Preston Burke, the chief of cardiothoracic surgery. The two dated for a while, and Burke even proposed marriage. At first, a reluctant Cristina is unsure about marrying Burke, but after eight days of hesitation, she agrees.
However, Burke leaves her at the altar because he fears that she isn't as committed to the relationship. Cristina ends up going on a honeymoon with Meredith to recover, and upon her return, she learns that Burke left the hospital for good.
Cristina met Dr. Craig Thomas after moving to Minnesota
The season 8 finale threw fans into a whirlwind of emotions after the tragic plane crash, which left doctors and patients alike traumatized. After recovering from the incident, Cristina felt unable to return to Seattle Grace and instead moved to Minnesota.
While in Minnesota, she met the much older surgeon Dr. Craig Thomas. Dr. Thomas was on the board, which was responsible for officiating fifth-year residents such as Cristina.
Dr. Thomas had no family or children. He also had a watch given to him as a retirement gift, which he always wore to work to make fun of the people who gave it to him.
Fans feel like Cristina and Dr. Thomas shared the show's most wholesome relationship
As mentioned above, Cristina and Dr. Thomas met when she was taking her boards in Minnesota. Cristina being as fast-paced as she was, had no patience for Dr. Thomas' slow questioning. She would answer the questions even before Thomas finished asking.
In return, Thomas would ask her to remain quiet until he finished asking the questions, a move that annoyed Cristina.
The two perhaps didn't start on the right foot as Cristina got paired with Dr. Thomas in the OR. The young surgeon always had something to say about how Dr. Thomas conducted himself and his work. She didn't care for his speed and was frustrated after the pairing.
However, Dr. Thomas would ask Cristina to observe in the OR, and so she did. Soon enough, Dr. Thomas became Cristina's mentor, and the two would hold long conversations in the OR. However, in the season 9 episode, Beautiful Doom, Dr. Thomas had a heart attack and died while operating on a patient.
Dr. Thomas's death put tears into not only Cristina's eyes but also many viewers'. Fans of the show sympathized with Cristina for having lost a dear friend.
Fans on Reddit viewed Cristina and Dr. Thomas's relationship as the most wholesome yet brief relationship on Grey's Anatomy.