'Grey's Anatomy': The Real Reason George O'Malley Had to Be Killed off
With the return of Derek Shepherd this season of Grey's Anatomy, lots of people are looking back on the losses fans have suffered over the years. From Lexie Grey to McSteamy, some of the deaths on that show have shaken fans to the core. But one of the most heartbreaking losses on the show was 007, George O'Malley's. What really went on behind the scenes of Grey's that led to George's untimely exit?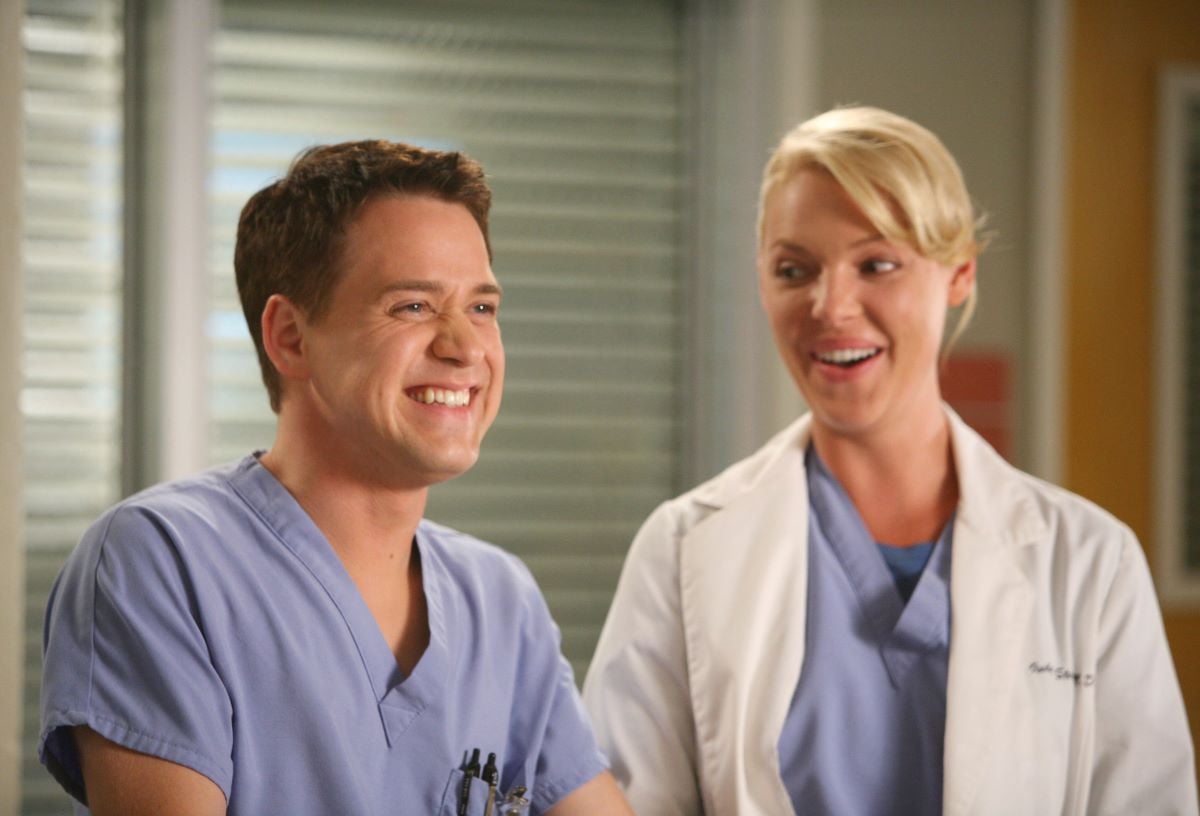 T.R. Knight vs. Isaiah Washington
T.R. Knight, the actor who played O' Malley, made headlines in 2006 when rumors began to swirl that Isaiah Washington, who portrayed Dr. Preston Burke, had called him a term that is derogatory to the LGBTQ community.
Following the incident, Knight came out to People.
"I guess there have been a few questions about my sexuality, and I'd like to quiet any unnecessary rumors that may be out there," he said at the time. "While I prefer to keep my personal life private, I hope the fact that I'm gay isn't the most interesting part of me."
What led to T.R. Knight's exit?
Though the 2006 controversy was drama-filled, it was not ultimately what led to Knight's exit. In 2009, he told Entertainment Weekly that he needed to leave after a "breakdown in communication" with the show's creator Shonda Rhimes.
"My five-year experience proved to me that I could not trust any answer that was given [about George]," he said. "And with respect, I'm going to leave it at that."
RELATED: 'Grey's Anatomy': Does the Cast Get Along With Katherine Heigl Now?
Ultimately, Knight just felt like it was time.
"There just comes a time when it's so clear that moving on is the best decision," he said.
What happens when an actor wants to leave 'Grey's Anatomy'?
When Knight left, O' Malley had to be written out. The same happened when Katherine Heigl exited the show in season 7. Each time an actor wants out or is fired, the writers have to drastically change their visions.
"For sure, some of those things radically changed the story plans," showrunner Krista Vernoff recently told Variety. "When word comes down that an actor is leaving the show, and what you've got scripted is a wedding…
"Katie's departure changed the course of the Alex-Izzie love story quite abruptly," she continued. "One of the things about working in television and being a TV writer is you have to be able to pivot. You don't have to love pivoting, but you'd better be willing to throw everything out and work through the night on a completely different story at the 11th hour."
RELATED: 5 'Grey's Anatomy' Episodes That Changed the Shondaland Series Forever
But ultimately, Vernoff understood that throughout the years, the actors had their own goals and issues that colored their decisions.
"There was a lot of drama," she said. "There was a lot of drama on screen and drama off-screen, and young people navigating intense stardom for the first time in their lives. I think that a lot of those actors, if they could go back in time and talk to their younger selves, it would be a different thing."
Grey's Anatomy airs Thursdays on ABC at 9 p.m. ET.