'Grey's Anatomy:' This Character Is a Nurse in Real Life
Grey's Anatomy fans are eagerly awaiting the season 17 premiere. Launching several past and present cast members to stardom including Ellen Pompeo, Patrick Dempsey, and Sandra Oh, the prime time medical drama remains a ratings hit.
Pompeo has been on the show since it debuted 15 years ago, along with James Pickens, Jr., and Chandra Wilson. Another character has appeared on Grey's Anatomy since its first season though many may not realize she is a bona fide medical professional.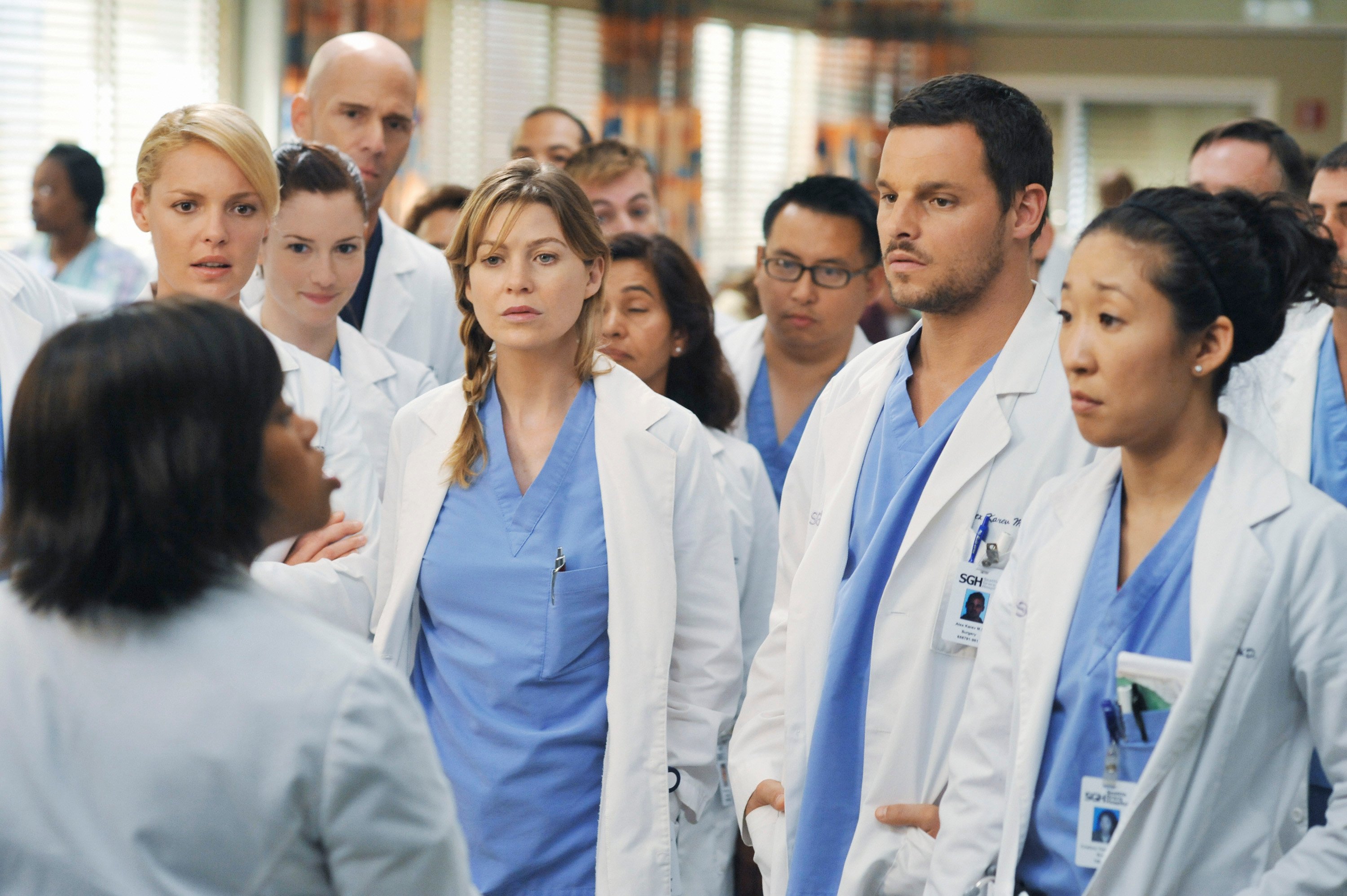 Making 'Grey's Anatomy' medically and personally credible
When media mogul Shonda Rhimes launched Grey's Anatomy in 2005, she wanted to ensure accuracy in dealing with the medically-focused drama. Showcasing various illnesses and injuries as major storylines, Rhimes knew she needed to go to the pros in order to make the show credible.
"Grey's showrunner Shonda Rhimes was eager to probe the realities of life as a neurosurgeon and the pressures of the hospital operating room," Steven Giannotta, M.D. told the Hollywood Reporter in 2014 on being consulted by producers. "They were meticulous in wanting every word, every surgical tool, every nuance of the OR to be accurate."
Rhimes also wanted to focus on the personal side of being a doctor. She told Oprah Winfrey in 2006 that she wanted to highlight all the intimate details involved in the frenetic life of a hospital physician.
RELATED: Meredith or McDreamy: Which 'Grey's Anatomy' Star Has the Highest Net Worth?
"The idea for the series began when a doctor told me it was incredibly hard to shave her legs in the hospital shower. At first that seemed like a silly detail," Rhimes said to Winfrey. "But then I thought about the fact that it was the only time and place this woman might have to shave her legs. That's how hard the work is."
Shonda Rhimes starts with Meredith
Rhimes aimed to feature a cast of women who were ambitious and driven in their careers. The show runner felt that at the time, there weren't many shows portraying female characters as strong professionals.
"I wanted to create a world in which you felt as if you were watching very real women. Most of the women I saw on TV didn't seem like people I actually knew," Rhimes explained. "They felt like ideas of what women are. They never got to be nasty or competitive or hungry or angry – they were often just the loving wife or the nice friend."
Building her ensemble, Rhimes created lead characters Meredith Grey (Ellen Pompeo) and Cristina Yang (Sandra Oh).
"I began with Meredith. Cristina was second, simply because she's the kind of woman I know really well, and I like her," Rhimes revealed. "There's something interesting about a person who is that driven. A little bit emotionally disconnected but still a caring, sweet, and smart individual you could be friends with."
Paging Nurse Bokhee to the OR
While Rhimes has several medical consultants on set, there is one Grey's member who is a licensed nurse that appears in front of the camera when it's time for surgery. Bokhee An is a real scrub nurse and has been in every season of the medical drama.
While the surgical nurse rarely has lines, An did say something memorable in season 15, episode 14 when Meredith broke the Grey Sloan hospital record for the longest surgery.
"Wonder Woman!" she said to Dr. Grey.
RELATED: 'Grey's Anatomy' Star Camilla Luddington Reveals the Hardest Thing She Had to Do For The Show
Fans immediately lobbied via social media to get a plot focused on Nurse Bohkee. "GIVE US A BOHKEE CENTERED EPISODE!!!" one tweeted. "Will we ever get to see bohkee's face? Or give her a storyline? She's the best!" another posted. "MVP of scrub nurses," a follower commented.
Time will tell if Nurse Bohkee gets more lines onscreen. Meanwhile, Grey's fans are counting the minutes for season 17 to start!