'Grey's Anatomy': This Is Why the Writers Had to Give Meredith COVID-19
This season 'Grey's Anatomy' deals with the coronavirus (COVID-19) pandemic and it was necessary for the writers to give the main character, Meredith Grey, the illness.
Season 17 of  Grey's Anatomy is already shaping up to be unlike any other. Never during the course of the show has the world been so raptured in a medical crisis in real life. Grey's is known for reflecting what's going on in the real world on screen, so it only makes sense that this season they would cover the coronavirus (COVID-19) pandemic.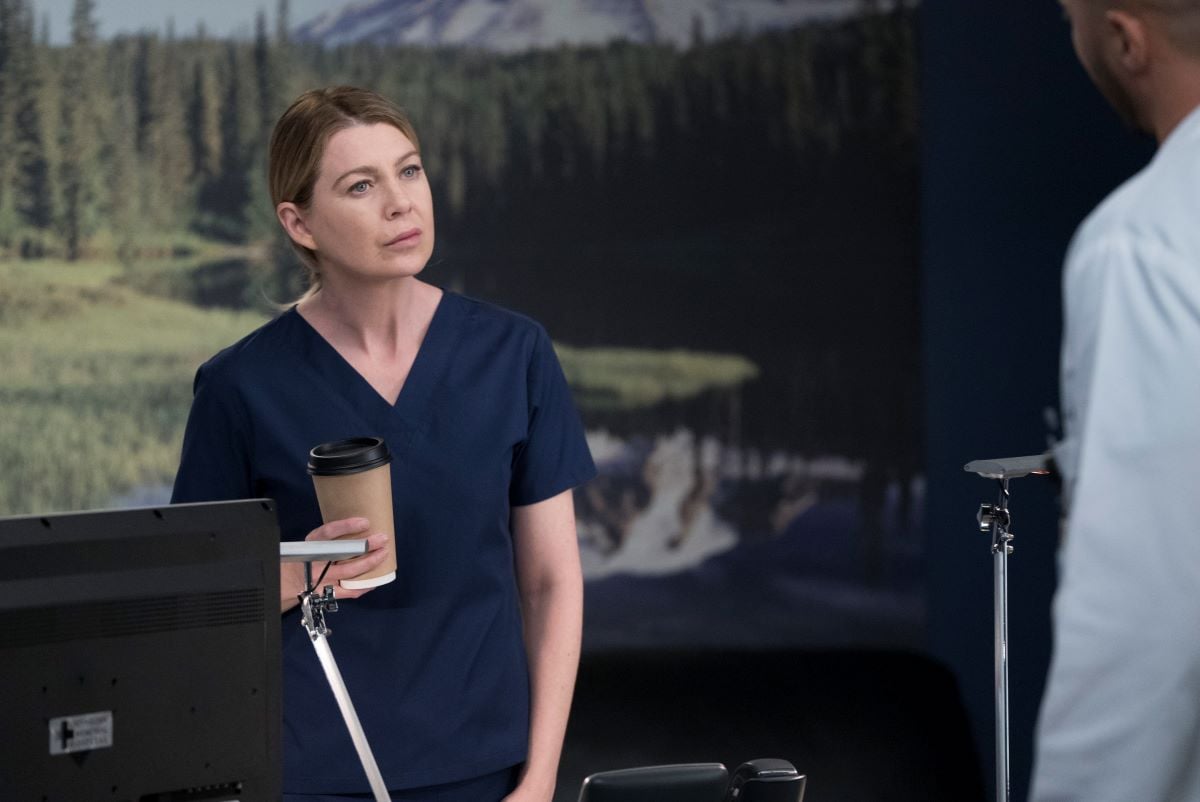 Meredith got COVID
At the beginning of the season, viewers saw the staff of Grey Sloan Memorial Hospital grappling with the new protocols to combat COVID and the rise in deaths from the virus. Multiple staff members at the hospital had break downs from the sheer number of patients they were losing and how many family members they had to inform of their loved ones passing. Toward the end of the premiere, Meredith Grey. passed out in the parking lot and fans were left to wonder what was wrong with her. The next week, it turned out she had COVID.
Why did the writers give Meredith COVID?
The decision to give the main character COVID was a very deliberate one in the writer's room.
"Last week we felt Meredith Grey's pain as a doctor treating an early surge of COVID patients," showrunner Krista Vernoff  told The Hollywood Reporter after last week's episode. "This week we begin to experience what it is for her to be a COVID patient herself."
"Over 1,700 health care workers in the U.S. have died of COVID to date," Vernoff continued. "Many thousands more have been infected. Health care workers are on the front lines of this crisis, living through a war for which they were not trained. We saw an opportunity to dramatize and illuminate their plight through the incredibly well-loved and well-known character of Meredith Grey."
Giving Meredith COVID was a tactic to make viewers empathetic.
"Doctors and nurses are fighting for us and falling for us. The least we can do is wear a mask, socially distance and stay home whenever possible," she continued.
While some people recover relatively quickly from the virus, that won't be the case with Meredith.
"Meredith has a real fight ahead of her," Vernoff said. "And … she has that beach. Darkness and light. It's a powerful season. Stay tuned."
Because of what's going on in the world, Meredith's storyline and this season is "dedicated to the health care workers who put their lives on the line every day to try to save ours," Vernoff said.
"Wear a mask, save someone else's life."
Surprises this season of 'Grey's Anatomy'
Due to Meredith's illness, fans got to see an old fan-favorite return. In Meredith's fever dreams, she has been met by her late husband Derek Shepherd. As Meredith's journey to getting healthy is going to be a long road, fans will see more of Shepherd throughout the season and it was teased that another person from Meredith's past will also show up at some point as wel.
Grey's Anatomy will return on Thursday Dec. 3 at 9 p.m. ET, following a short break for Thanksgiving.