'Grey's Anatomy': Tom and Teddy Aren't the Problem — Why Fans Think Teddy Deserved Better
It's hard to rattle Grey's Anatomy fans. They've seen it all, from weird ghost sex to multiple plane crashes.
There seems to be no drama too juicy to shock Grey's most diehard supporters. But that doesn't mean fans always agree with the decisions writers make for their favorite characters. When it comes to Teddy Altman, head of Cardiothoracic surgery, fans on Reddit think that the show's creators have made a mistake. 
Fans think the writers did Teddy "dirty" with the cheating storyline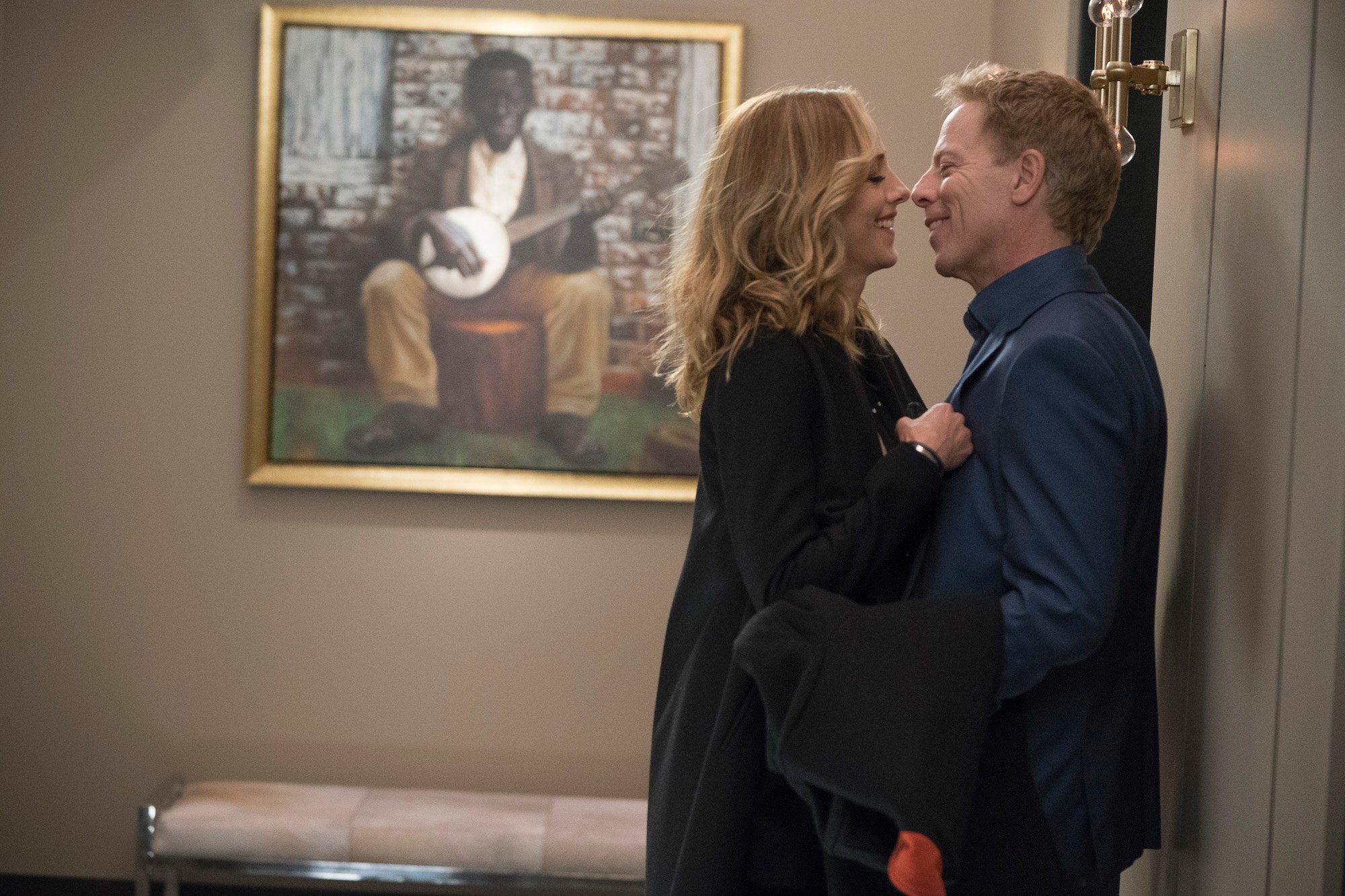 Teddy and Owen Hunt had a whirlwind, on-again, off-again romance from the beginning. It seems that one was always chasing the other. But when they did get together, things didn't seem to calm down. The two were still unstable, and things got worse when Teddy cheated on Owen with Tom, a fellow surgeon. Teddy was pregnant at the time with Owen's baby.
Fans thought that Teddy wasn't the type to cheat, and in general they don't think the writers should have added that part to the show. It was out of character for her, and she and Tom actually made a pretty good couple. Fans think they should have gotten together in a better way. One fan on reddit wrote "They've done her dirty with the cheating storyline. I hate it." Others seemed to agree that the writers are to blame. The cheating was out of character for Teddy, and seems like a cheap way to create drama. When one fan wrote that Teddy doesn't deserve Tom, another replied "Teddy would have deserved him if the writers hadn't completely botched her character these last few seasons."
The old Teddy would have been perfect for Tom
If it weren't for the cheating, Teddy and Tom could have made a great couple. Fans think Tom was a better fit for Teddy than Owen. Teddy got pregnant with Owen's baby before meeting Tom, and in a way that surprise pregnancy tied them together, but fans aren't sure it was necessary. One fan wrote "In my opinion Owen should never have gone to Germany and got Teddy Pregnant. He should have let her go, let her come back on her own accord and then she falls in love with Tom."
Other fans agreed that a relationship between Teddy and Tom without the pregnancy would have been just as compelling. They're also not sure why writers added in another baby for Owen. He was famous for wanting to start a family with all of his various love interests before meeting Teddy, but he had his adopted son Leo by the time Teddy got pregnant. 
Surprise babies are overdone on the show, according to fans
Fans are getting tired of surprise babies tying couples together on Grey's Anatomy. They think Teddy's pregnancy wasn't really needed to move the story forward, and the idea of so many surprise pregnancies in one friend group is pushing the limits of what's believable. According to one fan "The multiple accidental babies makes the whole thing feel a little bit ridiculous, and this is Grey's so that's saying something." 
It is surprising that so many doctors at Grey Sloan Memorial Hospital can't use birth control. It seems somewhat incongruous that highly educated medical professionals can't manage taking a pill, getting injections every three months, or properly using a condom. Fans are starting to roll their eyes at all the unplanned pregnancies running rampant at the hospital. As one fan put it, "Not for nothing, and I'm fully aware that it's just a show…but it always makes me laugh to myself that these extraordinarily trained and supposedly capable doctors who run around diagnosing extremely rare cases and do sensitive time consuming technical operations on every part of the body can't manage proper forms of birth control."