'Grey's Anatomy': Tom Is 'Underappreciated' and Fans Are Begging That He Stays
Fans have been enjoying the hit show Grey's Anatomy for quite some time, and fortunately, it doesn't show signs of going anywhere anytime soon.
The show is a medical drama which focuses mainly on a group of doctors as they navigate their way through love, life, and their careers at Seattle Grace Mercy West Hospital, and we have to say that we love tuning in to each new episode to see what storylines and drama will ultimately unfold.
While each character certainly deserves his or her place on Grey's Anatomy, we can only imagine that each individual fan has their favorites and, as a result, those who they are constantly rooting for no matter what.
Let's discuss the character of Tom on Grey's Anatomy, how some feel that he is "underappreciated" and begging that he stays.
The role of Tom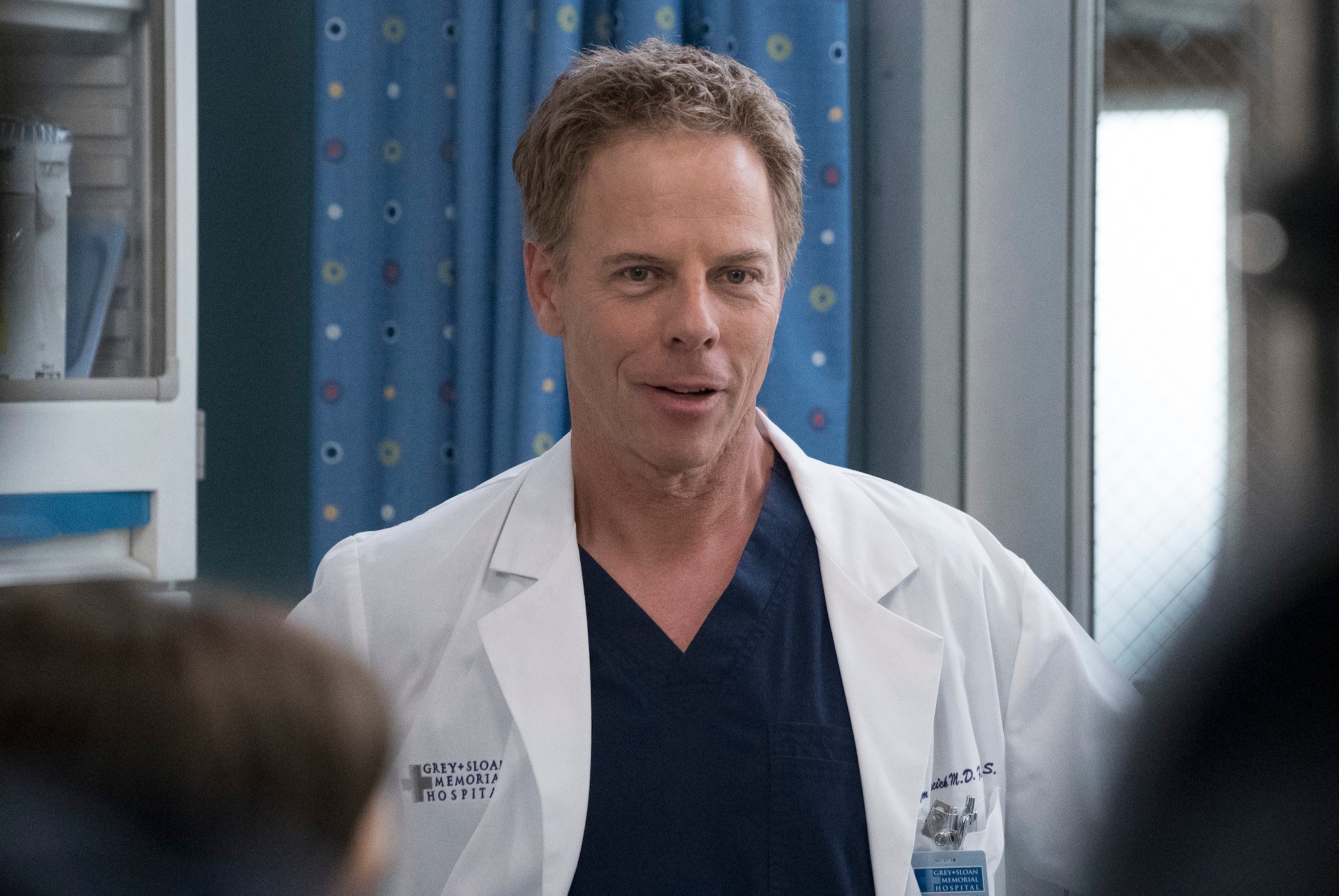 Tom Koracick is portrayed by actor Gregg Germann, and surely most fans can't imagine anyone else playing the role. He brings uniqueness to the show, playing the part of an attending neurosurgeon, and having a quirkiness that can't quite be explained.
According to Bustle, Germann has appeared in only a few episodes of the show and delivers one-liners that capture just about everyone's attention. Known for his humor and also his compassion, it is safe to say that Koracick is an excellent medical professional, making him the perfect addition to Grey Sloan and offering the perfect combination of wittiness and intellect to his role.
Why is he not the most likable character on the show?
It sounds as if Dr. Koracick is a great person, so why is it that he is not exactly the most likable character on Grey's Anatomy? Perhaps it is his sarcasm, or even the snarky comments that he is known to make, such as when he told a coworker that "I'm not gonna follow your plan because the part of your brain that makes plans is compromised."
It would appear as if Koracick is a blunt as one person could possibly be, which can cause a bit of tension with the other characters. It's not just the sarcasm, however.
According to Newsbreak, Dr. Koracick loves to go head to head with his fellow doctors, knowing just how to work their nerves by being as arrogant as he can. Even so, it has been revealed on the show that Dr. Koracick has quite a heartbreaking past, having lost a young son, which he actually blames himself for.
Apparently, all of this contributes to the smug demeanor that the doctor has come to be known for.
Tom is 'underappreciated' and fans are begging that he stays
RELATED: 'Grey's Anatomy': How Bokhee Could Tie Up All the Show's Loose Ends
He may not have the best personality, but it would appear as if Dr. Koracick has earned quite a good reputation with fans. So much that, according to Reddit, some think that he is not given all the credit he deserves. One user goes so far as to say that "I feel like he's underappreciated and undervalued on GA tho."
Others talk about how much they love him on Grey's Anatomy, begging that he stays. It looks as if the doctor is a bit rough around the edges at times, doing things his own way and never hesitating to speak his mind, but fans love him for that and want to see him on the show for years to come.