'Grey's Anatomy': Tom Was 'the Best Character to Happen to Grey's in a While,' According to Fans
One character recently written out of 'Grey's Anatomy' is Tom. Some people think he was the best thing to happen to the series in a long time.
Grey's Anatomy has the distinction of being one of the longest-running primetime dramas of all time. Obviously, the show's success is a testament to its ability to keep viewers tuning in year after year, but with 17 seasons and nearly 400 episodes under its belt, the series has also opened itself up to plenty of criticism from its biggest fans. 
Many characters have come and gone from the series since its 2005 premiere, and viewers have strong opinions about those exits — dramatic or mundane. One character who was recently written out of the show that fans will sorely miss is Tom. In fact, some people think he was the best thing to happen to the series in a long time. 
Tom Koracick wasn't always a 'Grey's Anatomy' fan favorite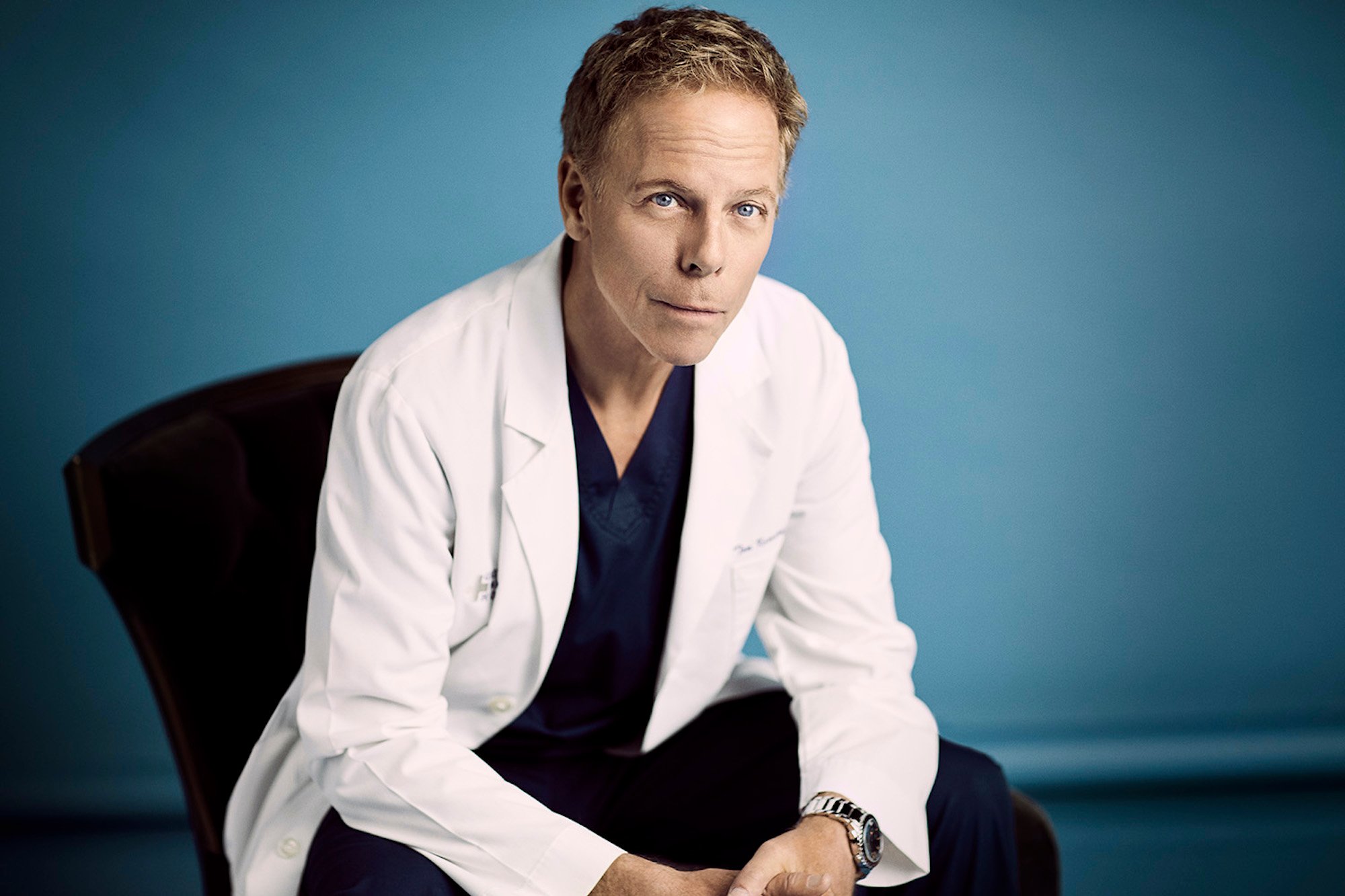 Introducing a new character on an established show is always a bit risky. Folding someone into existing social dynamics could disrupt the flow, and even a great character is going to rock the boat in ways fans might not like. In the case of Tom Koracick, the road to fans' hearts was a particularly difficult one. 
Greg Germann joined the Grey's Anatomy cast in 2017, appearing in Season 14 as Tom Koracick, a neurosurgeon who saved the day by successfully performing a difficult surgery on Amelia's brain tumor. Saving Amelia started Tom off on the right foot with fans, but his cocky attitude was soon rubbing them — and the other characters — the wrong way. The prevailing belief was that Tom was selfish and arrogant, typifying the worst stereotypes about surgeons who are a bit too full of themselves. 
Tom Koracick won fans over 
Over time, Grey's Anatomy fans learned that a lot of what they saw as shallowness from Tom was actually a defense mechanism against his own past traumas. His hatred for Halloween, for example, was rooted in his grief over losing his child. Seeing Tom put together a crib for Teddy's baby showed a softer side of Tom that ultimately won over many of his former critics. 
As is common on Grey's, fans started to appreciate Tom the most when they realized his days on the series might be limited. Fans began calling Tom's character "underappreciated" and expressed their hope that he would remain a staple on the series. Sure, he was rough around the edges, but ultimately he added a lot to the cast and the characters' interpersonal dynamics. 
Unfortunately, the time has come for Tom to leave the show. Actor Greg Germann's exit as a series regular was confirmed earlier this year, and fans worried that Tom's fate might be sealed in the way so many other characters' had been: with a dramatic death. 
Fortunately, that's not what happened. Tom is indeed going to be leaving Seattle for Boston, but it looks like a return to the series — at least as a guest star — is probable!
'Grey's Anatomy' fans remember Tom as a the 'best character' in a long time
Taking to Reddit to remember Tom and his contributions to Grey's, some fans are going so far as to call Tom "the best addition Grey's had in years." 
A lot of the praise for Tom has been in juxtaposition to Owen. Since Tom, Owen, and Teddy ended up in a complex love triangle, these kinds of comparisons were perhaps inevitable. One fan noted that Tom "was way better for Teddy than Owen" and that Tom was "all in even when he couldn't have all of her." 
Even Tom's once off-putting personality had grown on many fans who called him "witty and cynical" as well as "steadfast and loyal." It's clear that Tom will be missed, and many viewers hope he'll pop up in future guest appearances.