Is 'Grey's Anatomy' on Tonight, Dec. 2? The Season 18 Episode 7 Promo Teases a Shocking New Relationship
The last Grey's Anatomy episode on November 18 left fans wondering if Link (Chris Carmack) and Amelia (Caterina Scorsone) might get back together, but sadly the show is not on tonight, Dec. 2. Although the promo for Grey's Anatomy Season 18 Episode 7 teased something about Link having a crush on Jo Wilson (Camilla Luddington). So, the musical chairs, but with relationships, continue. Also, in the last episode, Nick Marsh (Scott Speedman) and Meredith Grey (Ellen Pompeo) made their relationship official. However, when the series returns, that might all go out the window with a blow-up fight in the operating room. When Cristina Yang sent McWidow to Meredith, many viewers thought the couple might be endgame, but relationships keep ebbing and flowing after 18 seasons.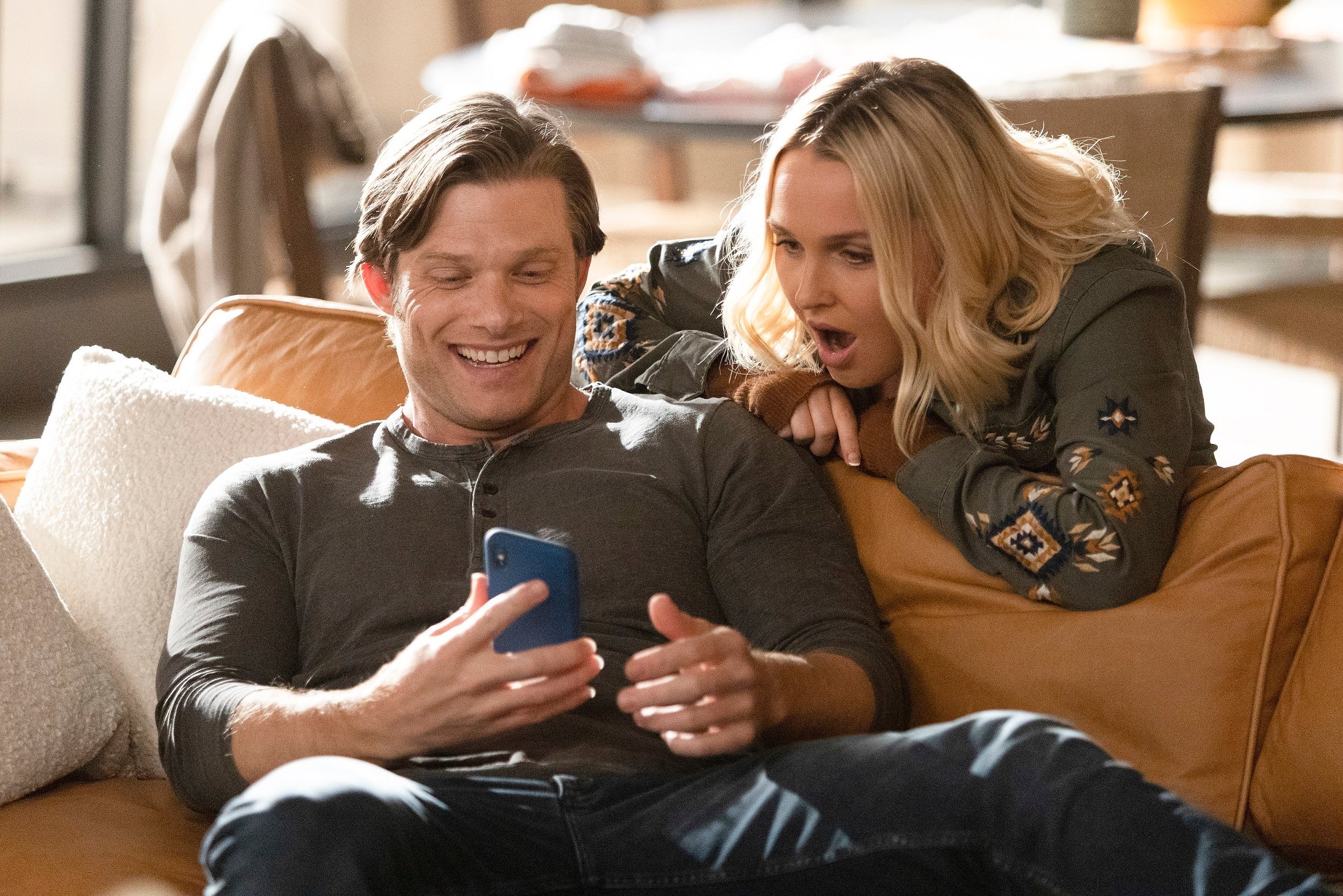 Why isn't 'Grey's Anatomy' on tonight, Dec. 2, 2021?
According to ABC's schedule, Grey's Anatomy Season 18 and Station 19 Season 5 will lose their time slots tonight, Dec. 2. Instead, the network will air Christmas-themed programming. Olaf's Frozen Adventure steals the first half-hour time slot with a cute animated featurette about the Christmas season at 8:00 p.m. EST. Then Tom Hanks and Woody Allen take over the second slot with the critically acclaimed featurette, Toy Story That Time Forgot. 
At 9:00, instead of Grey's Anatomy, ABC wraps up The Great Christmas Flight Season 9. The season began on Nov. 28 and consisted of six episodes of a reality TV competition where groups or families compete over who has the best holiday light display.
When does 'Grey's Anatomy' Season 18 Episode 7, 'Today Was a Fairytale' return?
Viewers must wait until Dec. 9 to see Grey's Anatomy return to its Thursday evening time slot. However, there is good news and bad news that comes with that return. When Grey's Anatomy Season 18 Episode 7 returns (sadly not tonight), there are two episodes in a row. Viewers will get a holiday special episode on Dec. 16 as the winter finale.
In the Grey's Anatomy Season 18 Episode 7 trailer, Maggie Pierce (Kelly McCreary) reunites with her husband, Winston Ndugu (Anthony Hill). The two couldn't be happier to be in bed together. In the following clip, viewers see something brewing between Jo Wilson and Atticus Lincoln.
RELATED: 'Station 19' and 'Grey's Anatomy': Which to Stream First, the Great Dilemma Solved
"I had a huge crush on you," Link tells Jo at work one day. 
At first, she's flattered, but then Jo has a worried look on her face. Could the writers ruin the perfect friendship these two have with a relationship?
Nick asks Meredith to scrub in on surgery for one of his longtime friends in another scene. However, something happens in the operating room that causes Meredith to throw Nick out of the room. This cannot be great for their new relationship.
What to expect when 'Grey's Anatomy' Season 18 Episode 7 returns
According to the ABC press release, Nick asks Meredith to scrub in on the surgery to take her mind off of Dr. Hamilton. However, it seems that something goes wrong with the surgery when Grey's Anatomy Season 18 Episode 7 returns on December 9, 2021 instead of tonight. 
RELATED: 'Grey's Anatomy': Ellen Pompeo Hints at the Show's Ending — 'I'm Not Trying to Stay on the Show Forever'
"Dr. Hamilton takes his frustrations out on Meredith," the ABC press release reads. "So Nick gives her a chance to blow off steam by scrubbing in on a surgery. Back in Seattle, Link and Jo take their kids to a fairytale theater performance that goes wrong. Bailey and Dr. Lin attend a recruitment fair in hopes of attracting more doctors to Grey Sloan but find themselves ill-prepared."
Could the fight in the operating room mean the end of Meredith and Nick? Does his childhood friend die? What is going on between Jo and Link? Will their friendship develop into something more? And how does a theater performance go wrong?
Don't look for Grey's Anatomy Season 18 Episode 7 to return tonight, but rather on ABC at 9 p.m. EST on Dec. 9, 2021.