Is 'Grey's Anatomy' on Tonight? The Season 18 Episode 8 Winter Finale Will Include a 'Massive, Crazy' Car Crash
Many Grey's Anatomy fans are preparing for the worst when season 18 episode 8 airs tonight, Dec. 16. The next new episode of the ABC medical drama will be the last one of the year. So now, it seems like every major character is in danger. But what can fans expect? Here's everything to know about Grey's Anatomy tonight, including the start time and spoilers from the network and cast members about the season 18 winter finale.
[Spoiler alert: This article contains spoilers about Grey's Anatomy Season 18 Episode 8, which is the show's winter finale.]
What time is 'Grey's Anatomy' on tonight, Dec. 16, 2021?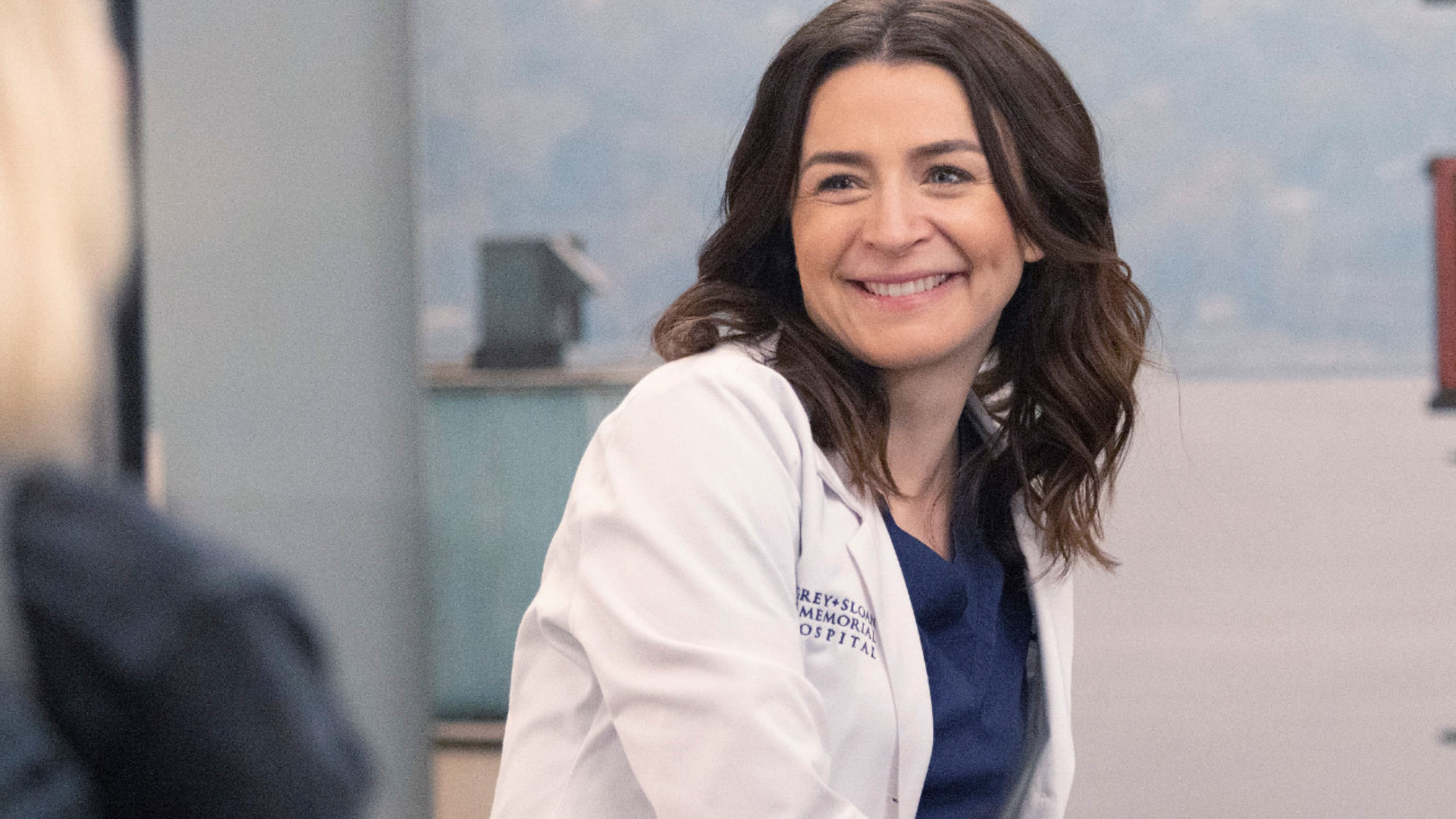 RELATED: 'Grey's Anatomy': This Nick Marsh and Meredith Grey Fan Theory Will Make You Watch Season 18 Differently
Grey's Anatomy is on tonight, Dec. 16, and season 18 episode 8 will start in the show's usual 9 p.m. ET time slot. The midseason finale will also be released on Hulu on Wednesday, Dec. 17.
Meanwhile, Grey's Anatomy will air after a new episode of Station 19 Season 5, which will be released at 8 p.m. ET. Also, the winter finale isn't another crossover event. So viewers can watch the two shows however they choose.
What happens in 'Grey's Anatomy' Season 18 Episode 8
RELATED: 'Grey's Anatomy': Scott Speedman Hopes He Can 'Win' Fans Over With Nick Marsh and Meredith Grey's Romance
According to a press release courtesy of ABC, Grey's Anatomy Season 18 Episode 8, "It Came Upon a Midnight Clear," will highlight some holiday cheer before the winter break. It seems Meredith Grey (Ellen Pompeo) and David Hamilton (Peter Gallagher) will reach a milestone in Minnesota. 
Then Atticus "Link" Lincoln (Chris Carmack) will try to spend some time with Amelia Shepherd (Caterina Scorsone) and baby Scout. But what does this mean for Jo Wilson (Camilla Luddington) and Kai Bartley (E.R. Fightmaster)?
Meanwhile, Levi Schmitt (Jake Borelli) will face a "difficult decision" during a surgery at Grey Sloan Memorial. The Grey's Anatomy winter finale trailers have also indicated that Cormac Hayes (Richard Flood) and Owen Hunt (Kevin McKidd) could get into a car accident while transporting a heart for Farouk Hunt (Bardia Seiri).
Camilla Luddington and Caterina Scorsone tease the 'Grey's Anatomy' winter finale in 2021
RELATED: 'Grey's Anatomy': Who Is Dr. Michelle Lin? Lynn Chen Plays the Newest Member of the Plastics Posse
Clearly, there's a lot to look forward to when Grey's Anatomy Season 18 airs its winter finale tonight. But whatever happens next, it looks like it's going to be a whirlwind. Ahead of the next new episode, Luddington spoke with E! News and teased the upcoming car accident. And while the teasers suggest that Hayes and Owen could possibly die in the crash, the actor hinted that other characters could be traveling for the holidays.
"It's our midseason finale. I mean, it's Grey's Anatomy. We don't do calm finales," Luddington said. "There is a massive, crazy accident happening that involves our main cast members. There's more of a Jo and Link weirdness that's happening. He wants to go to Minnesota and confess everything to Amelia and say, 'I love you. I want to be with you.'"
Of course, Luddington wasn't able to confirm whether a main character dies in the midseason finale. But photos from episode 8 show that Amelia and Jo will get a scene together at some point. So maybe Jo, Amelia, and Link will all end up safe in Seattle.
Meanwhile, Scorsone recently told Us Weekly that Amelia will have a "high stakes" new storyline in Grey's Anatomy Season 18. The actor also hinted that there's a "big situation" that's unfolding in the winter finale. So get ready. Tonight's episode will be one to watch.
RELATED: 'Grey's Anatomy' Fans Don't Believe Nick Marsh and Meredith Grey's Romance in Season 18