'Grey's Anatomy': 2 Characters Become Series Regulars and 1 Is Moved to 'Station 19'
Grey's Anatomy fans have been gearing up for season 17 of the show after season 16 had to be cut short due to the coronavirus (COVID-19) pandemic. As with most seasons of Grey's, last season ended with a lot of things up in the air. But according to new reports, fans are in for a lot of changes in season 17, including cast switch-ups.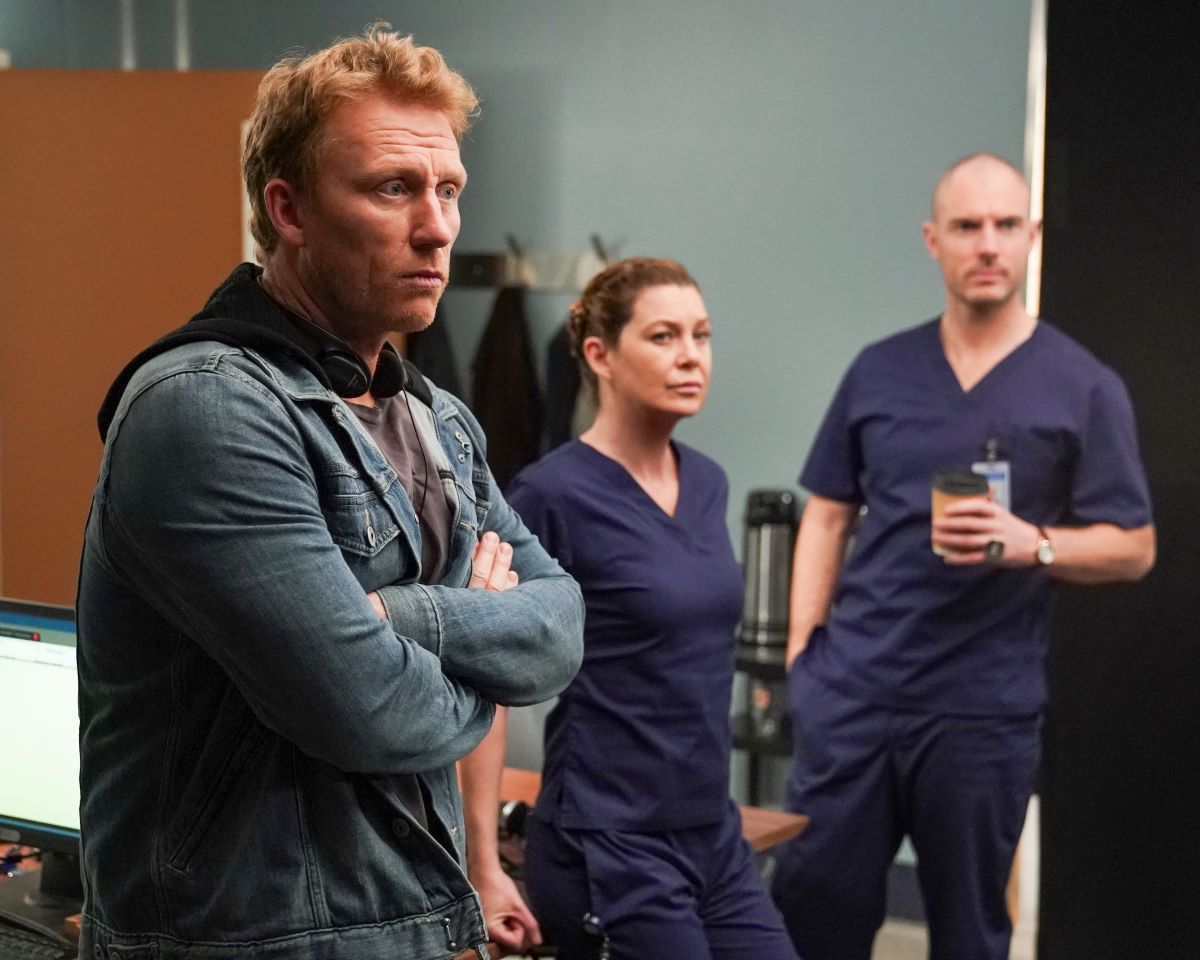 How did season 16 end?
At the end of season 16, Alex Karev had shaken things up by leaving Grey Sloan Memorial Hospital and his wife Jo to be with his old girlfriend Izzie Stephens. Dr. Teddy Altman had been having an affair with Tom Koracik and her fiance Owen Hunt had just found out about it, Maggie Pierce was still in the throes of a budding love, and Meredith Grey was trying to help her ex Dr. Andrew DeLuca while also considering getting together with Dr. Cormac Hayes.
Which cast members are being moved?
There are a lot of cast changes happening in season 17. Richard Flood, who plays Hayes, is being promoted to a series regular, which means there may be a lot more in the cards for Grey and Hayes. Pierce's one-night love interest Kelly McCreary, played by Anthony Hill, will also be getting a lot more air time as Hill is being promoted to series regular as well even though he only appeared in one episode of the show last season.
On the other hand, Stefania Spampinato, who plays Andrew's sister, Dr. Carina DeLuca, will be moving over to Station 19 as a series regular. The move is not exactly a surprise as she appeared in 10 episodes of Station 19 last season and only six of Grey's. This could mean good things for Carina's budding romance with Maya Bishop played by Danielle Savre.
RELATED: 'Grey's Anatomy': Proof That the Show May End in 2021
"I am so excited to add Anthony Hill, Stefania Spampinato and Richard Flood to the Station 19 and Grey's Anatomy families," Grey's showrunner and executive producer Krista Vernoff told Entertainment Tonight. "They are huge talents who made a big impact with our fans, with our casts and with our writers who are eager to write more for them."
What will happen in season 17?
Grey's is known for touching on real-life topics such as racism and problems within the medical field. After the coronavirus pretty much brought the world to a standstill, there is no way that Grey's could go on without touching on the pandemic.
"We have doctors come and tell us their stories," Vernoff said during a Television Academy panel. "And usually, that's a joyful kind of laughing or they're telling their worst or their funniest or their craziest stories. And this year, it has felt more like therapy.
"We're the first people they're talking to about these experiences they're having," she continued. "They are literally shaking and trying not to cry. They're pale. And they're talking about it as war that they were not trained for."
RELATED: 'Grey's Anatomy': The Reason Sandra Oh Will Never Appear on the Show Again
The Grey's writers will use some of the information gathered from those interviews to create situations in the upcoming season.
"We're going to address this pandemic for sure," she continued. "There's no way to be a long-running medical show and not do the medical story of our lifetimes."