'Grey's Anatomy': An Unlikable Character Actually Had 1 of the Saddest Deaths on the Show
For seventeen seasons, Grey's Anatomy has been bringing its loyal fans stunning romances, heart-pounding surgeries, and dramatic losses. The constant break-ups and deaths means that Shonda Rhime's hit has an ever-rotating cast of characters, with new faces joining the series every season. Although some get a long tenure and become fan favorites, others receive a colder reception. 
Surgical resident Charles Percy, portrayed by Robert Baker, frustrated viewers when he first arrived in season six. Tragically, he never got much of a chance to redeem himself — his shocking death left audiences reeling… and perhaps rethinking their judgment of him. 
Charles Percy was not a welcome addition to Seattle Grace Mercy West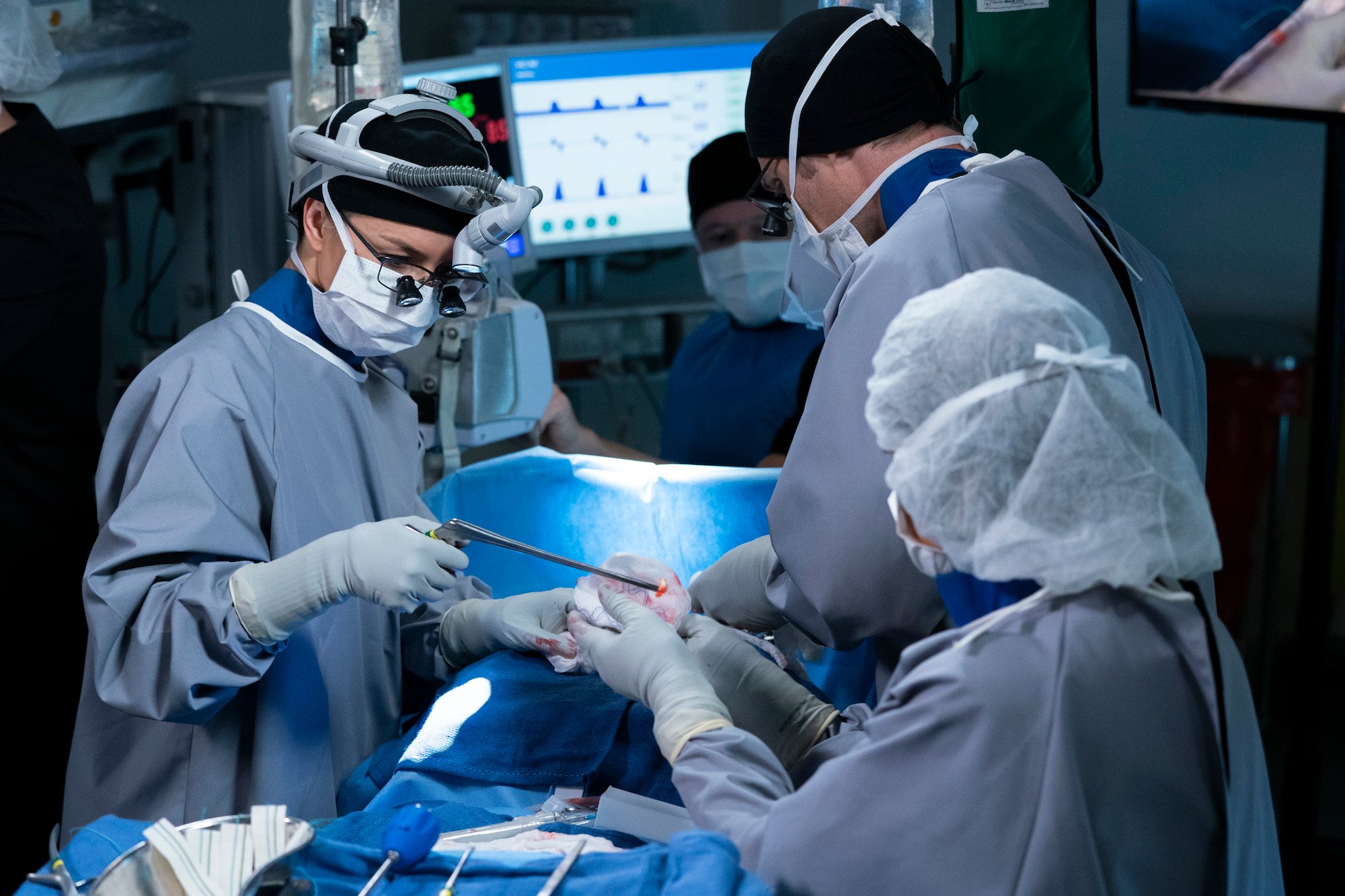 One of the largest plot points in the series was the merger between the Seattle Grace and Mercy West hospitals. The process sparked many arguments and left fans wondering if their favorite characters were going to be split apart, no longer united in the workplace. Fortunately, the change saw few regular faces depart, but many new ones to contend with. 
Charles Percy arrived as a resident and quickly attempted to earn favor with some of the higher-ups. He latched on to long-time employee Izzie Stevens; portrayed by Katherine Heigl, she had been a regular since the very first season.
Although the two seemed to have a genuine rapport at first, Percy soon lost favor in the hospital — and among viewers — when he bragged to coworkers about his power over Stevens. 
While every show needs its villains, Percy seemed to be mostly a nuisance to fans and his fellow Seattle Grace Mercy West employees. Grey's has such a large cast of characters, and Percy brought little to the table beyond his drama with Stevens. He did confess to having a crush on Reed Adamson, but he would never get the chance to tell her. 
Percy's final 'Grey's Anatomy' episode was one of the show's saddest
In the season six finale — the very same season that Percy first made his debut — shocking violence comes to the halls of Seattle Grace Mercy West. A two-part thriller sees Gary Clark return to the hospital. Clark was a widower whose wife had recently died at the hospital. The grieving man, unable to cope, had placed blame on a few of the doctors who had overseen her case and returned to have his revenge. The result was a horrific shooting that brought many deaths – more than one of which ended up on Insider's ranking of the show's saddest losses. 
Percy was among them, and although Insider places him at number nine, some fans tell a different story. On Reddit's r/greysanatomy community, u/pimpdaddy30 declared: "charles percy had the saddest death." They noted that he had died "so alone," and many users agreed. He was disliked among his peers and off-screen viewers. While some pointed out that Miranda Bailey stayed with him until the very end, u/rumisgirl thought this made things worse: "it was really sad because it felt like he really could've made it." 
Fans could be to blame for the tragic death
The absolute terror of the lockdown episode showcased the humanity of many Grey's characters, including Clark himself. Some fans found themselves sympathizing with Percy for the very first time, only to have him die. Although it's easy to point to producer Rhimes and curse her for breaking our hearts yet again, this one might be on the fans. 
According to Hidden Remote, Rhimes had intended to make Percy a series regular. Unfortunately, fans' reactions to him were so strongly negative that she felt he needed to be written off.
We never know what we've got 'til it's gone.