'Grey's Anatomy': Was Ellen Pompeo Referring To Patrick Dempsey When She Called Her Work Environment 'Toxic'?
Ellen Pompeo does not regret her remarks about Grey's Anatomy being a "toxic" workplace. In an interview last spring with Vanity Fair, the actress revealed that the hit medical show did not boast the best work environment for the first ten or so seasons. Many fans took her remarks as a clear dig at former Grey's Anatomy star, Patrick Dempsey, who departed after Season 11. But was Pompeo really shading her on-screen lover?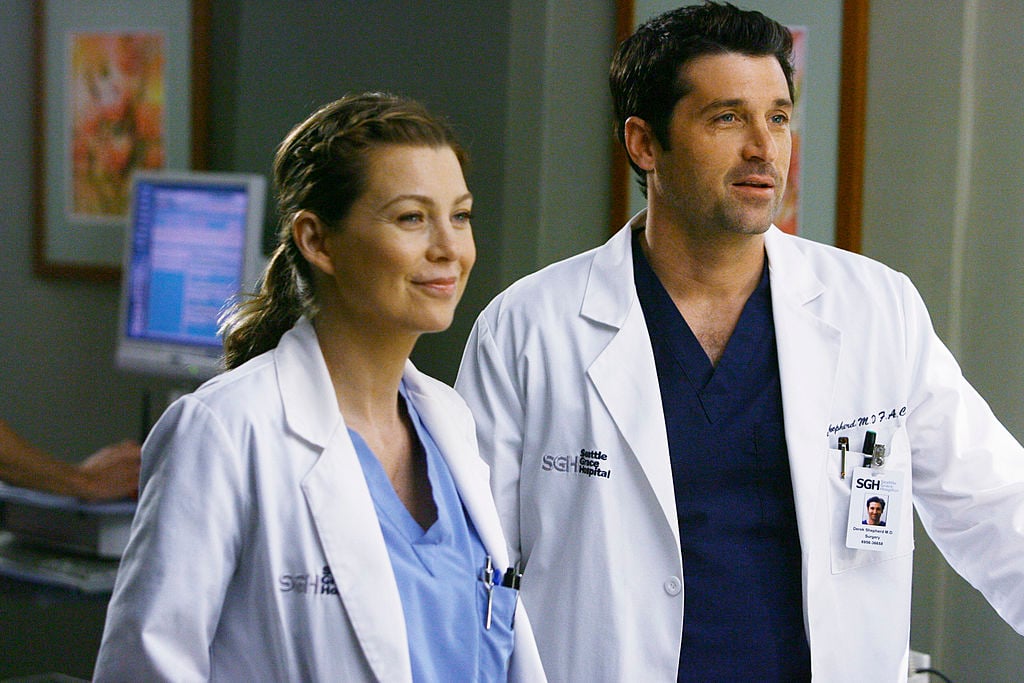 Pompeo clears the air about Grey's Anatomy
Given the timing of Dempsey's exit and his reputation for being a difficult co-star, many fans suspected that Pompeo was talking about Dempsey when she characterized the show as toxic to Vanity Fair. To make things worse, Pompeo revealed that things have gotten better over the past few years. While fans thought Dempsey was the reason things were so horrible on the set, Pompeo assured everyone that they misinterpreted her comments.
"As a show, we all had a part to play in the environment me included..as many workplaces do. We changed that story.  That's the story we all have the power to change!" she explained.
Pompeo added that she never meant to insult anyone in the interview because that is not productive. She then explained how she always tries to be uplifting with her words and that fans would know if she was deliberately shading anyone.
The Grey's Anatomy star then noted that she appreciates everything the show has done for her career and loves it just as much as the most diehard fans. She did not mention Dempsey by name, but she made it clear that everyone played a part in the toxic work environment, including herself.
Inside Grey's Anatomy's toxic environment
While Dempsey does not have the greatest reputation in Hollywood, Grey's Anatomy has experienced plenty of cast turnover. As fans will recall, Katherine Heigl left the show because she did not like her character's storyline and thought the writing was subpar.
Isaiah Washington, meanwhile, got the boot because he allegedly said a slur about gay people on the set. Who knows how many other controversies arose that never got out, but we know that it reached a point where Pompeo thought about quitting altogether.
Fortunately, the cast of Grey's Anatomy turned things around, and Pompeo is now happy to go to work. It may have taken over a decade to get everyone to place nice, but it was definitely worth the effort. After all, who knows what would have happened to the series if Pompeo had called it quits.
Pompeo opens up about salary disparities
Although Pompeo was hesitant to throw shade at Dempsey, she did reveal that producers paid him double her salary during the first three seasons of the show. Even worse, Pompeo plays the lead character on the series and did not find out about the massive pay gap until after the third season.
Dempsey was able to negotiate a higher pay rate because of his previous experience on TV, despite the fact that none of his previous shows ever made it past the pilot episode.
To add more insult to injury, some network execs did not think Grey's Anatomy would survive Dempsey's departure in Season 11. After she learned about this, Pompeo made it her primary goal to keep the series alive and the ratings high. With the show currently heading into its 16th season, it is safe to say that Pompeo has completed her mission.
Pompeo is finally getting paid
Now that Dempsey is gone, Pompeo is officially the highest-paid actress in the world of television dramas. She also serves as an executive producer on the show and has been an amazing advocate for equal pay for women. But before she was able to negotiate a larger contract, ABC refused to pay her more than Dempsey.
In fact, Pompeo once asked to be paid $5,000 more than her male counterpart just to make a point and the network refused.
Although things were not always easy working with Dempsey, Pompeo does not have any bad feelings towards her former co-star. Unfortunately, the two have not talked to each other since his departure in Season 11, though Pompeo still thinks he is one of the best actors in the business.
Ellen Pompeo returns for Season 16 of Grey's Anatomy this fall on ABC.