'Grey's Anatomy': Was McDreamy Really All That Dreamy? Some Fans Can't Stand His Flaws
With his sparkling eyes, perfect hair, and charming looks, Derek Christopher Shepherd may have tricked his fans into thinking he was a great guy. Derek was supposed to be McDreamy in Grey's Anatomy, but was he all that dreamy?
Derek illustrates a selfish character throughout the series. His relationship with Meredith Grey reveals his pushy, lying, and selfish character. Fans could not stand his character flaws and uncontrolled temper displayed in Grey's Anatomy series.
'Grey's Anatomy': Derek is dishonest with Meredith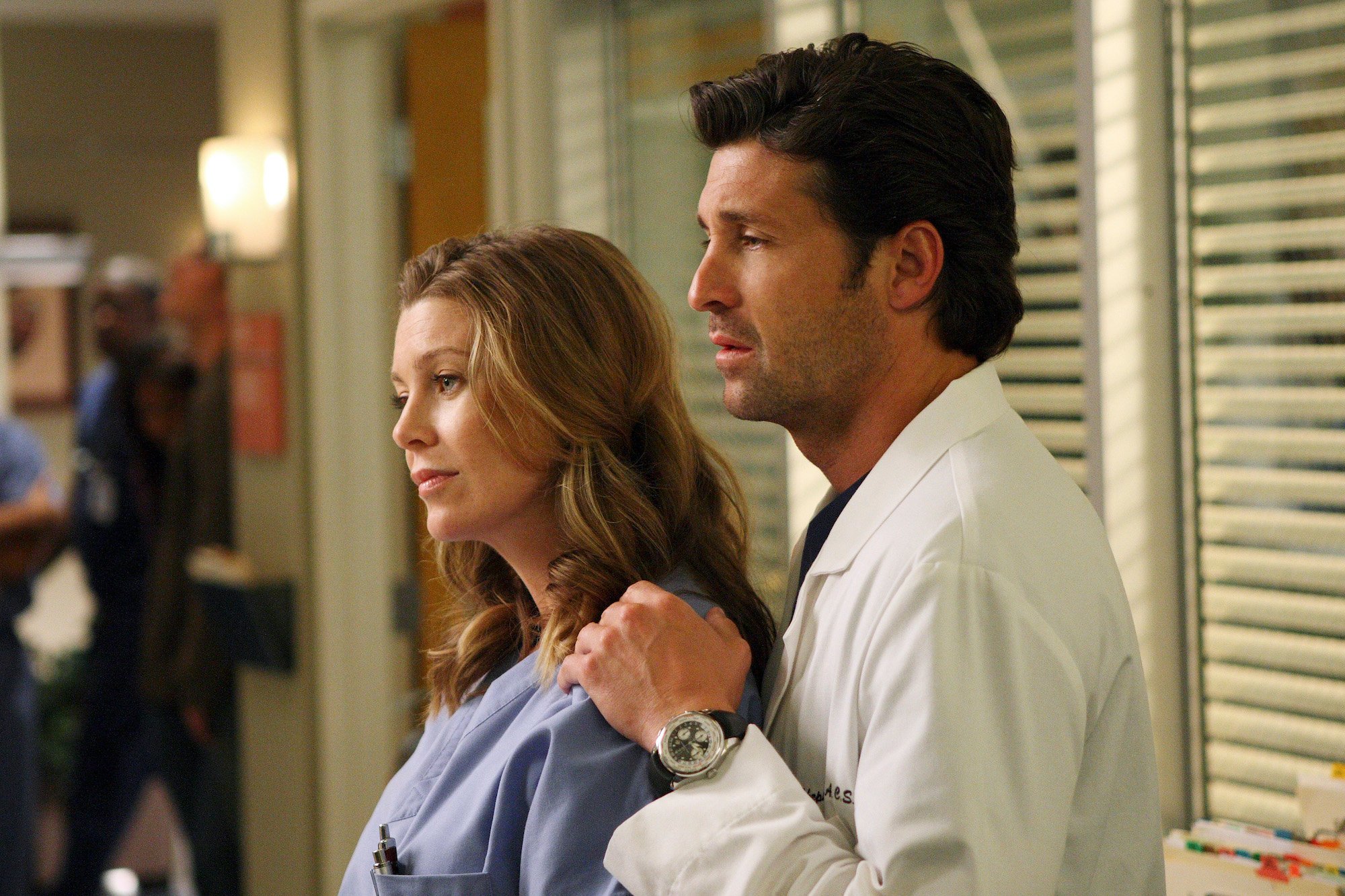 The relationship between Derek and Meredith is supposed to be one with a happy ending. In season one episode eight, Derek opens up to Meredith and takes her to his trailer. The bold step illustrates how much Derek loves and adores Meredith and wants a committed relationship.
Derek, however, does not disclose his marriage status to Meredith. He starts a relationship with Meredith, not caring of the consequences of his actions.  Addison makes a debut in the show at the end of season one and accuses Meredith of having an affair with a married man.
This is just one of many examples fans on Reddit gave for their distrust and distaste toward McDreamy.
He is insensitive to Meredith's feelings
In the first season of Grey's Anatomy, Derek is badgering Meredith to go out with him. Even after his wife's return, he insists that his marriage is on the rocks, and he has no intention of rebuilding the union. Meredith opts to forgive him even after the constant lies, but he chooses Addison over her.
Meredith gets over Derek's frustration and moves on with Finn. Derek starts acting like an ass and reveals his frustration over Meredith dating Finn. In this case, Derek has no right to indulge in Meredith's affair as he chose to leave her and rebuild his marriage.
He does not forgive Owen after the plane crash
After the plane crash, the victims demand a settlement from the plane company. The company decides on a settlement figure, which Derek argues is not enough to cover the pain suffered. The plane company denies the settlement and suggests further investigation.
After investigation, the blame falls on the hospital and Owen. The company had revealed the probability of engine failure, but Owen did not disclose that information. That fact angers Derek, and he refuses to forgive Owen and uses the accident as a point of argument. 
Derek should have forgiven Owen as he was not entirely responsible for the plane crash.
'Grey's Anatomy': McDreamy believes his skills are incomparable
Derek portrays that he is manipulative and creepy in all seasons in Grey's Anatomy. He also has a 'god' view of himself in the O.R. and thinks that his skills are incomparable. He also disregards Meredith's work and disvalues her feelings, friends, and family. 
Derek expects Meredith to abandon her career and follow him. After Meredith accepts the NIH job, which he was eyeing, he agrees to step down and give her a chance. However, he still criticizes her decision and makes her feel awful.