'Grey's Anatomy': It Just Wasn't Possible to Give Alex Karev a Good Ending Without Justin Chambers
Throughout Grey's Anatomy's 16-year run, fans have watched their favorite characters come and go.
While some of the character exits have been bearable, others have left a hole in fans' hearts. In many shows, you rest easy knowing that the main characters will never get killed off. However, watching a few seasons of Grey's Anatomy, you realize that it isn't like many other shows.
In the show's 16th season, the main cast was down to four people, Meredith Grey, Miranda Bailey, Richard Webber, and Alex Karev. However, Karev's time on the show came to an end, and fans aren't happy about how Justin Chambers' character went away.
What was Chambers' reason for leaving 'Grey's Anatomy'?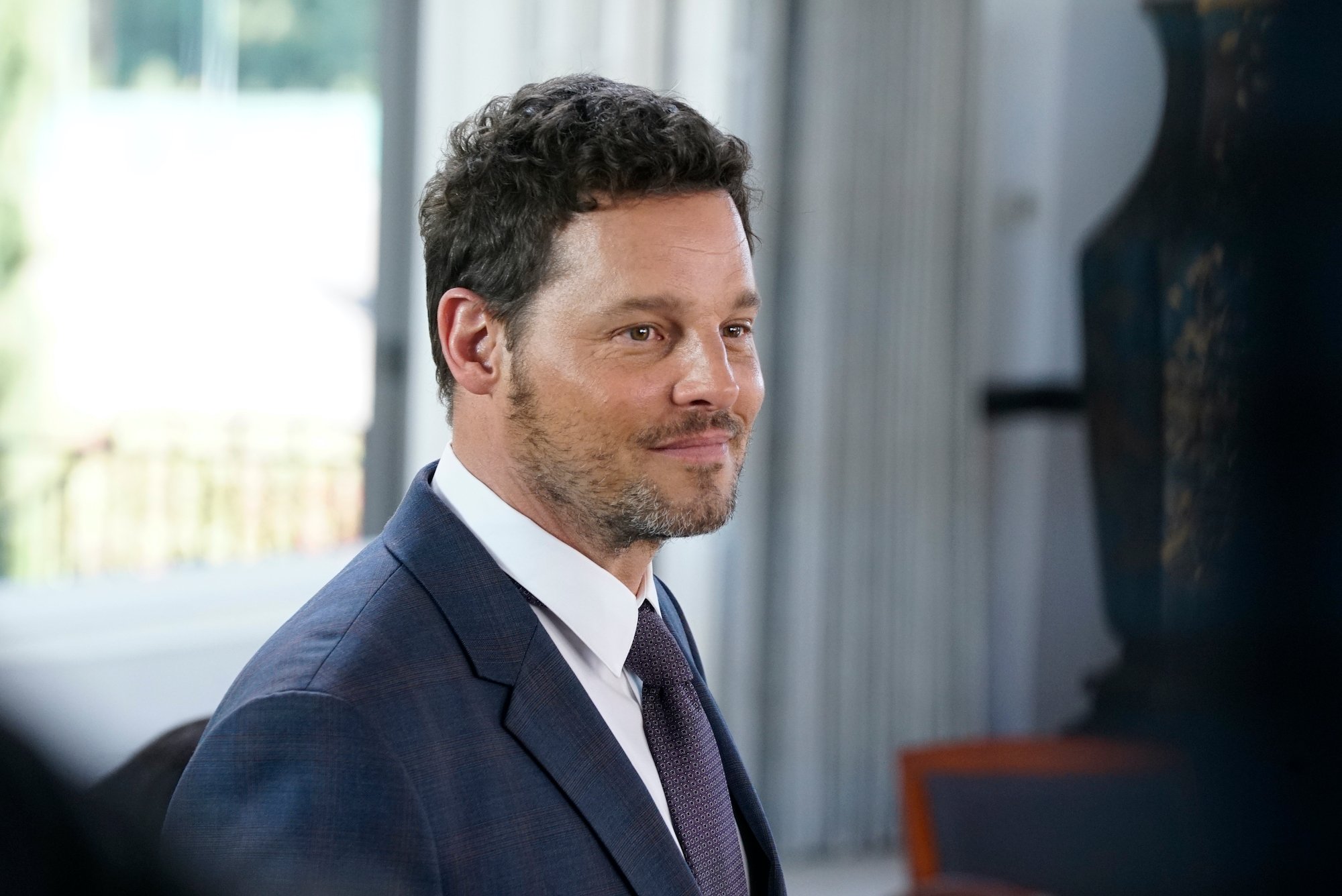 Grey's Anatomy essentially came up with the idea of having someone who gets the other person and who is there for their friend no matter the circumstance. The show referred to this character as a "person." When the show started, Cristina Yang was Meredith's person.
The two were always there for each other, and having bonded because of almost similar childhood events made them inseparable. That was until Cristina took up a job offered to her by her ex-fiancé in Switzerland.
The role was transferred to Karev, but as it turns out, Meredith lost another "person." Chambers in 2020 announced that he would be leaving the show, reasoning that he was ready to pursue other avenues. Chambers told Deadline that he was prepared "to say goodbye to a show and character that's defined" his life for 15 years.
Chambers said that he had thought about diversifying his career choices for some time, and as he turned 50 with a "remarkable, supportive wife and wonderful five children" by his side, he felt it was time to do so. Chambers expressed his gratitude to the show's creator Shonda Rhimes, the show's fantastic cast, and fans "for the extraordinary ride."
How did the show's writers write Chambers out?
Grey's Anatomy ensures that it provides a detailed and in-depth storyline for all its characters. That also includes the ones who've exited. The showrunners don't like leaving any character's storyline hanging, so they ensure that they give their characters a proper goodbye.
Characters have been written off with storylines like leaving the hospital for new jobs in other cities or countries. In extreme situations, tragic deaths have had to happen to end a character's story. As for Karev, the last time audiences caught up with him, he was heading out of town to care for his mother.
To end his story, the writers ensured that Karev doesn't return from his trip. Instead, he decided to leave his wife Jo for his former flame Izzie and their sudden twins. Karev wrote a letter to his best friend Meredith, his wife Jo, and former boss Bailey expressing how he felt about them and saying that he would miss them.
Fans are torn about Karev's ending
After Karev's ending on the show, fans now believe the show didn't do Chambers' character any justice. In a Reddit thread, some fans expressed their dissatisfaction with Karev's storyline. Some fans felt sidelined on Chambers' departure from the show, while others felt the writers got lazy when writing Karev out of the show.
A section of fans seemed to agree that it would have been much easier to reintroduce Izzie into the storyline instead of having her get children without his knowledge. One fan, however, wrote, "it's hard to write someone out in a good way when they don't stick around to even film their last episode," referencing that probably Chambers wasn't around to see his character through to the end.