'Grey's Anatomy': What Happened Last to Jo Before the Season 17 Break?
'Grey's Anatomy' is finally returning from a long winter break, so fans need a refresher about what happened to Jo in the first episodes of season 17.
Since Grey's Anatomy Season 17 was on break for almost three months, fans don't remember all of the details about what happened last with Jo Wilson (Camilla Luddington). Between Meredith Grey (Ellen Pompeo) contracting COVID-19 and meeting Derek Shepherd (Patrick Dempsey) and George O'Malley (T. R. Knight) on a beach in her dreams, it's easy to forget what happened to recently abandoned Jo. 
We are positive you remember how Alex Karev (Justin Chambers) left Jo for his ex-wife, Izzie Stevens (Katherine Heigl), in season 16. However, she did have a storyline without him in season 17. Before ABC's long-running medical drama returns on March 11, 2021, here's a quick recap of what happened last to Jo on Grey's Anatomy.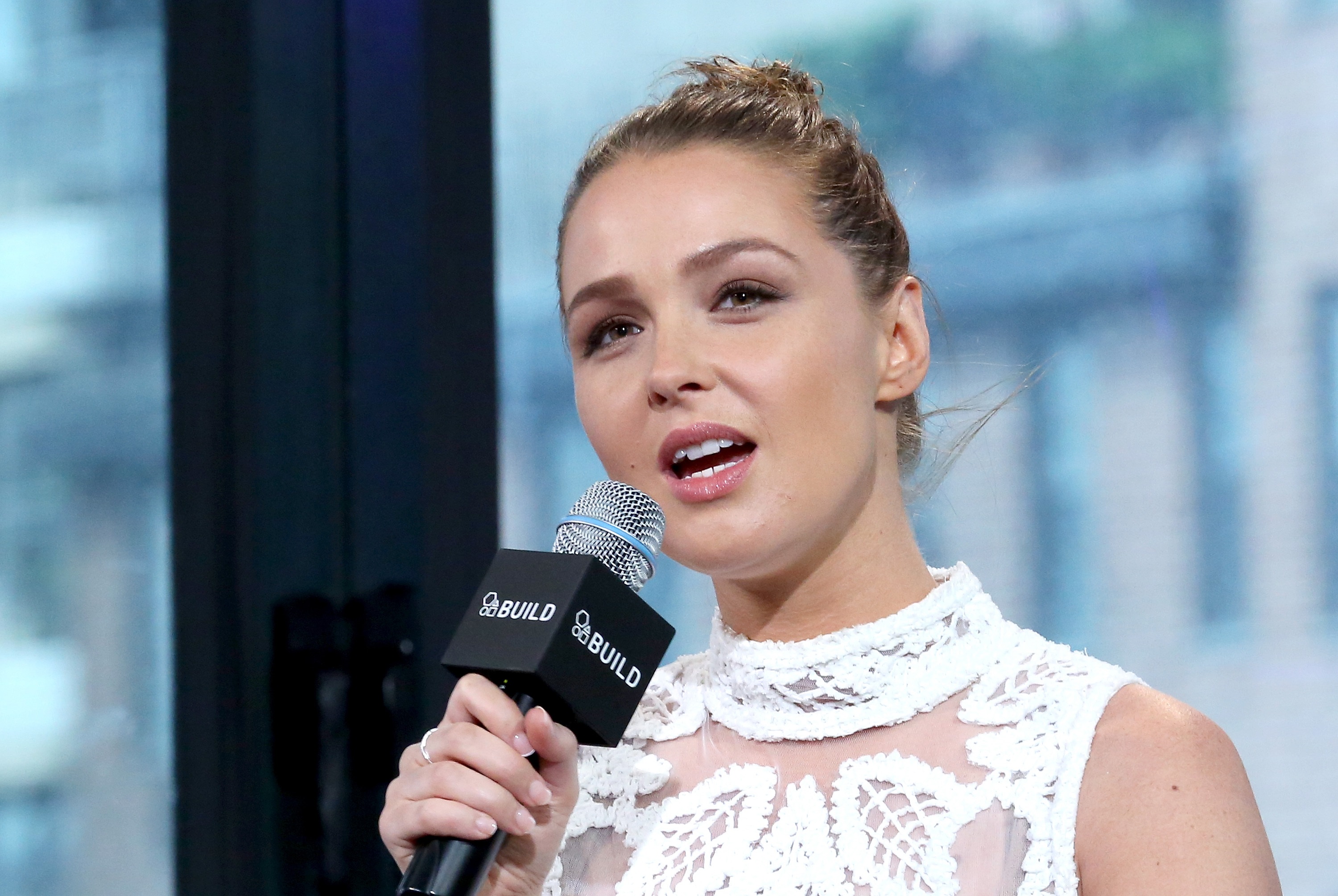 How many 'Grey's Anatomy' Season 17 episodes are out?
Since Grey's Anatomy Season 17 had a late start due to the COVID-19 pandemic, there were only six episodes before the long winter break. The last episode, "No Time for Despair," aired on Dec. 17, 2020. Meredith Grey was finally awake and laughing; however, she collapsed after performing CPR on a patient across the hall. Now that she's on a ventilator, we are sure more scenes with Derek on the beach are coming. It's no surprise that fans don't remember what happened with Jo three months ago with all of that going on.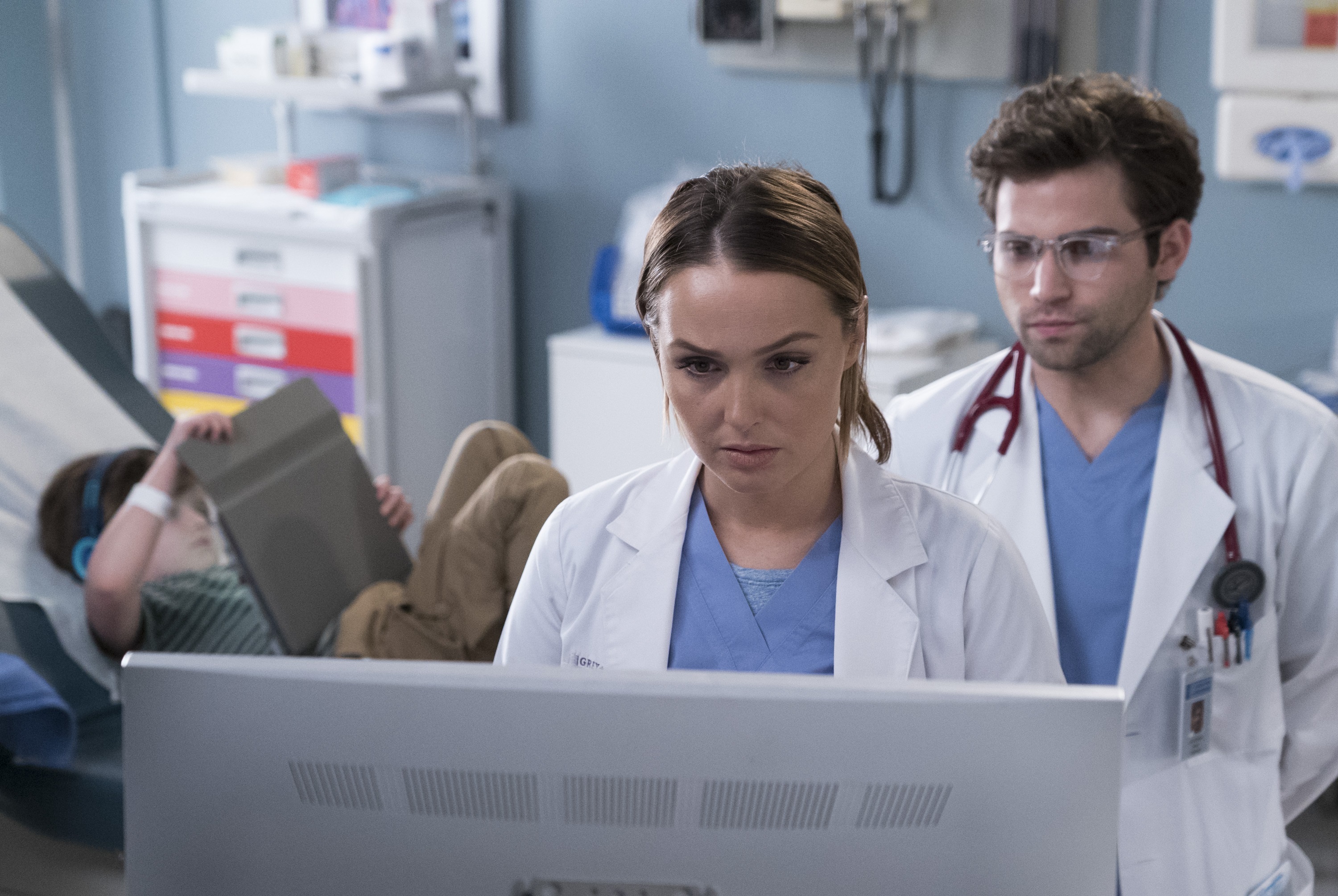 What happened to Jo in 'Grey's Anatomy'?
When Grey's Anatomy Season 17 premiered, Jo was ready to get over her "hump." She decided to explain her situation to Jackson Avery (Jesse Williams). Jo wanted to have sex with someone she trusted to "get it out of her system." Although Avery quickly agreed, things didn't go quite as planned. Jo ended up laughing and then ugly crying into the surgeon's mouth.
After an awkward few episodes with Jo and Avery skirting around each other in the hospital, the two finally have that sex they had planned. They both agree they aren't ready for anything serious. Jo is looking for a distraction from Karev leaving her, while Avery recently ended a relationship with Vick (Barrett Doss).
The other notable storyline for Jo in season 17 of Grey's Anatomy was when she discovered how much joy it gave her to deliver a baby. She wonders if she should leave surgery for obstetrics. However, in episode 6, when she tries to talk to Richard Webber (James Pickens Jr.) about her possible career change, things worsen at the hospital. 
'Grey's Anatomy' Season 17: What will happen to Jo after the winter break?
Jesse Williams gave a few hints about what might happen to Jo and Avery on Grey's Anatomy Season 17 when it returns.
"We're keeping it light, but this could go badly at any moment," Williams told Entertainment Tonight. "I think that it's tricky, and that makes it fun to play. They're both a bit of a mess. They both have had failure in their romantic lives. And rejection. Insecurity comes with that, and that's real."
As with almost every other relationship on Grey's Anatomy, Jo and Jackson's thing probably won't work out.
"One or both could get their heart broken," Williams added.
As for Jo switching her specialty to obstetrics, that one seems more likely to work out. 
"There are a lot of elements of her life that she's sort of reassessing this season," Luddington also told Entertainment Tonight. "She's thinking, 'Does this make me happy? Does this not make me happy? What can I do to change it?'"
Fans will find out what happens with Jo and Jackson's "sex pod" when Grey's Anatomy returns from winter break on March 11, 2021.