'Grey's Anatomy': When Did People Actually Start to Like Alex Karev?
As Grey's Anatomy teases the premiere of its seventeenth season, there's plenty of past material for fans to reminisce about while they await November 12.
Since creator Shonda Rhimes is well known for — some would say mercilessly — killing off major characters, there aren't that many people from the beginning that are still around. Only a handful of the cast members have been with the show for its entire run, and one of those includes actor Justin Chambers who portrays Dr. Alex Karev. 
When Karev first appeared on the series,  he was intentionally unlikable. Over the years, however, he has definitely grown on fans. When did that shift begin? 
'Grey's Anatomy' has seen a lot of changes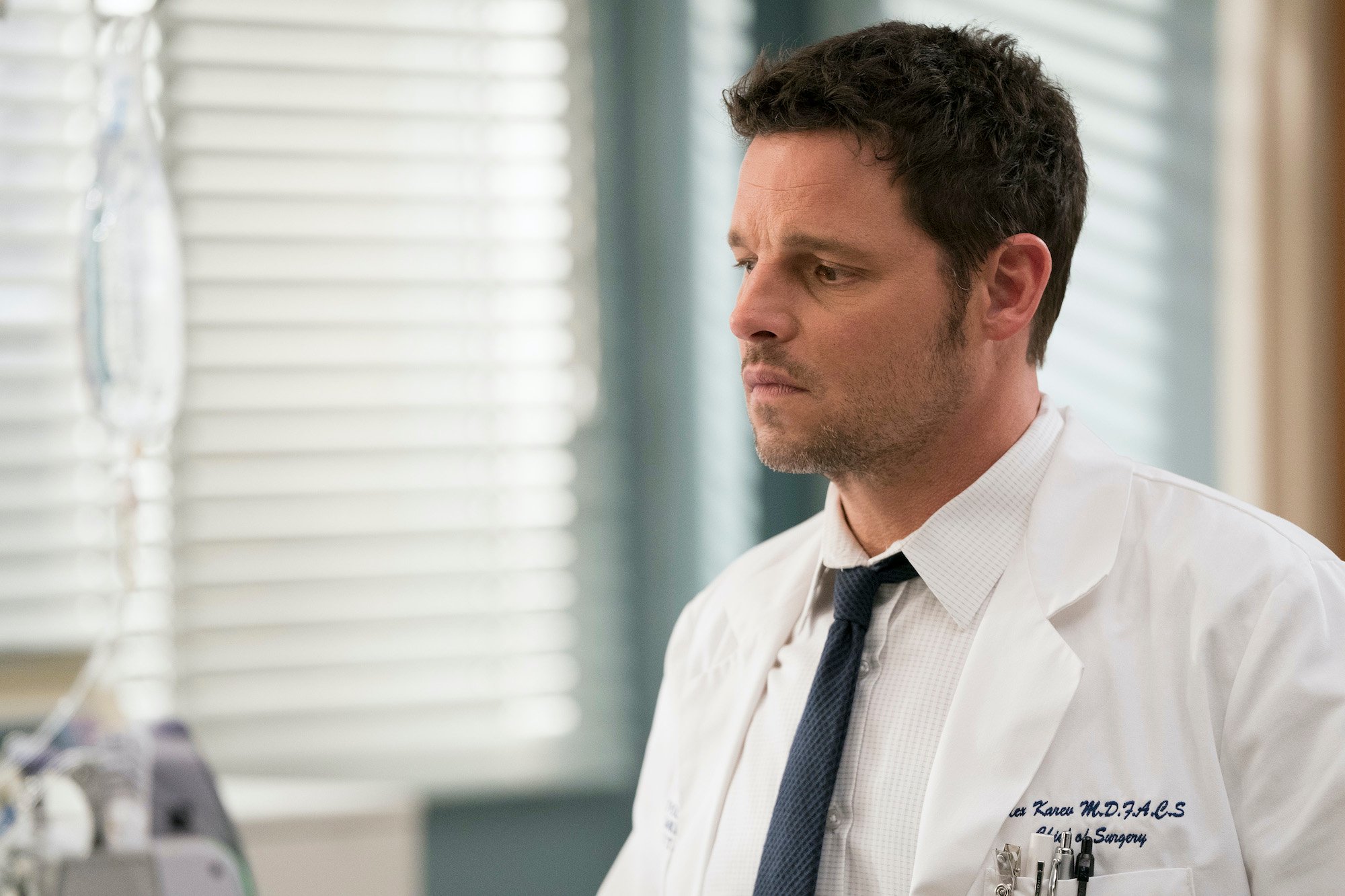 Grey's Anatomy  premiered on ABC in 2005 and was where renowned writer Shonda Rhimes really saw her rise to fame.
The show has been a riveting success, and fans have its heart-stopping drama that weaves between the patients in the hospital setting and the individuals who work there to thank for keeping them on the edge of their seats.
Centering on titular character Meredith Grey (played by Ellen Pompeo), the series opens with Meredith starting a surgical residency at Seattle Grace Hospital.
Over the years, Meredith works her way up the chain of command while also finding herself in some of the most unbelievably dramatic — and heartbreaking — moments ever shown on television. 
Through it all, fans have come to love and lose a lot of characters. Even for a show that gained a reputation for ruthlessly killing off fan favorites, the death of Patrick Dempsey's character Dr. Derek "McDreamy" Shepherd stands out as particularly shocking TV.
Only a few of the cast members have been on the show since its inception. These include Ellen Pompeo as Meredith Grey, Chandra Wilson as Miranda Bailey, James Pickens Jr. as Richard Webber, and Justin Chambers as Alex Karev. 
Alex Karev was an intentionally unlikable character
Alex Karev made his debut on the show as an intern working alongside Meredith to earn his way into the medical profession. It's discussed throughout the show that Karev didn't have a very stable upbringing, and early on that backstory is used to highlight his behavior — which was often frustrating and immature. Many of Karev's misdeeds showed up in his interpersonal relationships. He wasn't always very kind to his significant others, and Jo — who eventually became his wife — bore the brunt of those missteps in recent years. 
Longtime fans likely felt like they were having flashbacks as Karev had previously been married to Izzie, and he wasn't very kind to her either — even when she was suffering from cancer. He even had an affair when things got too tough for him to handle!
Without a doubt, though, Karev's most shocking action on the show was when he savagely beat fellow doctor Andrew Deluca over a misunderstanding between Deluca and Jo. 
Fans fell for Alex Karev over time
With all of those terrible acts in Karev's past, it might be surprising to learn that fans were upset to find out the character would be leaving the show. Apparently, fans have already seen the last of Alex Karev, and he didn't even get a dramatic sendoff or the show's signature traumatic death. He just quietly slipped away and won't be returning. Some have even wondered if the show will be able to survive without him. 
How did he go from such a hated character to such a beloved one? Fans have theories. In a Reddit thread, commenters talked about how Karev grew on them over time.
Many pointed to his interactions with former colleague Arizona as a positive influence. "Arizona changed Alex for the better," one fan wrote. Another explained that it was seeing Karev's growth through his career that finally won them over: "Watching Alex take preference of peds over other areas, [especially] plastic with Mark was what made me start to like him so much."