'Grey's Anatomy': When Will Skylar Astin's First Episode as Todd Eames Air?
Skylar Astin's first 'Grey's Anatomy' episode is coming soon.
Grey's Anatomy continues to pull in some great talent. Skylar Astin joins the show in season 18. This is who he'll play and when his first episode will air.
Skylar Astin joins 'Grey's Anatomy' playing a recurring character
Astin was previously seen in other shows, including Zoey's Extraordinary Playlist, Crazy Ex-Girlfriend, Graves, and more. His biggest movie role was Jesse in Pitch Perfect and Pitch Perfect 2. 
He typically plays sweet characters who are romantic love interests. So it's very interesting that he's joining Grey's Anatomy to play Todd Eames, a recurring character.
Todd is described as "Charming and handsome with a gentle soul, Eames holds a PhD in environmental sciences and loves a good spreadsheet. He is close with his sister, who is a pregnant patient at Grey Sloan Memorial," according to Variety.
When will Skylar Astin's first episode as Todd Eames air?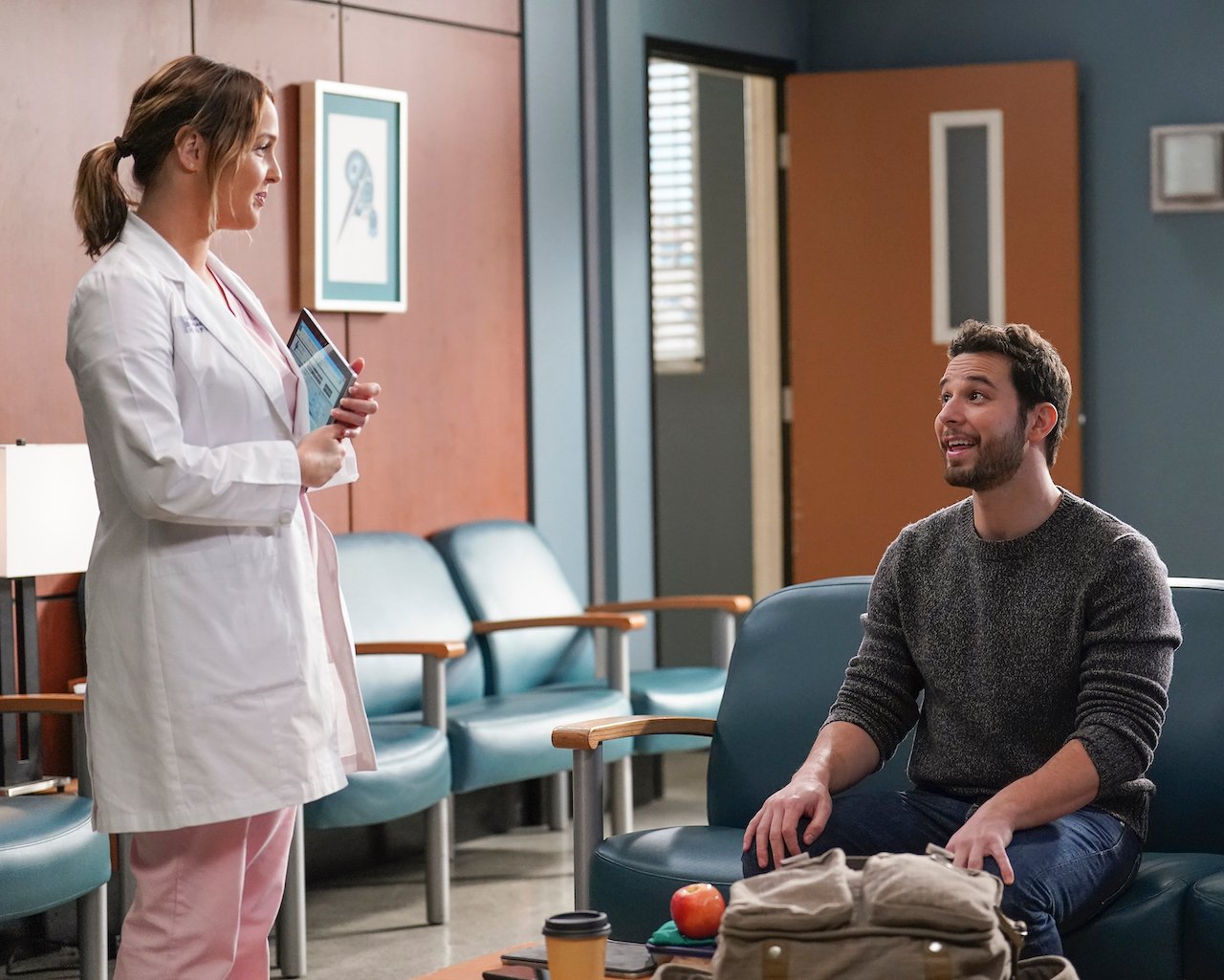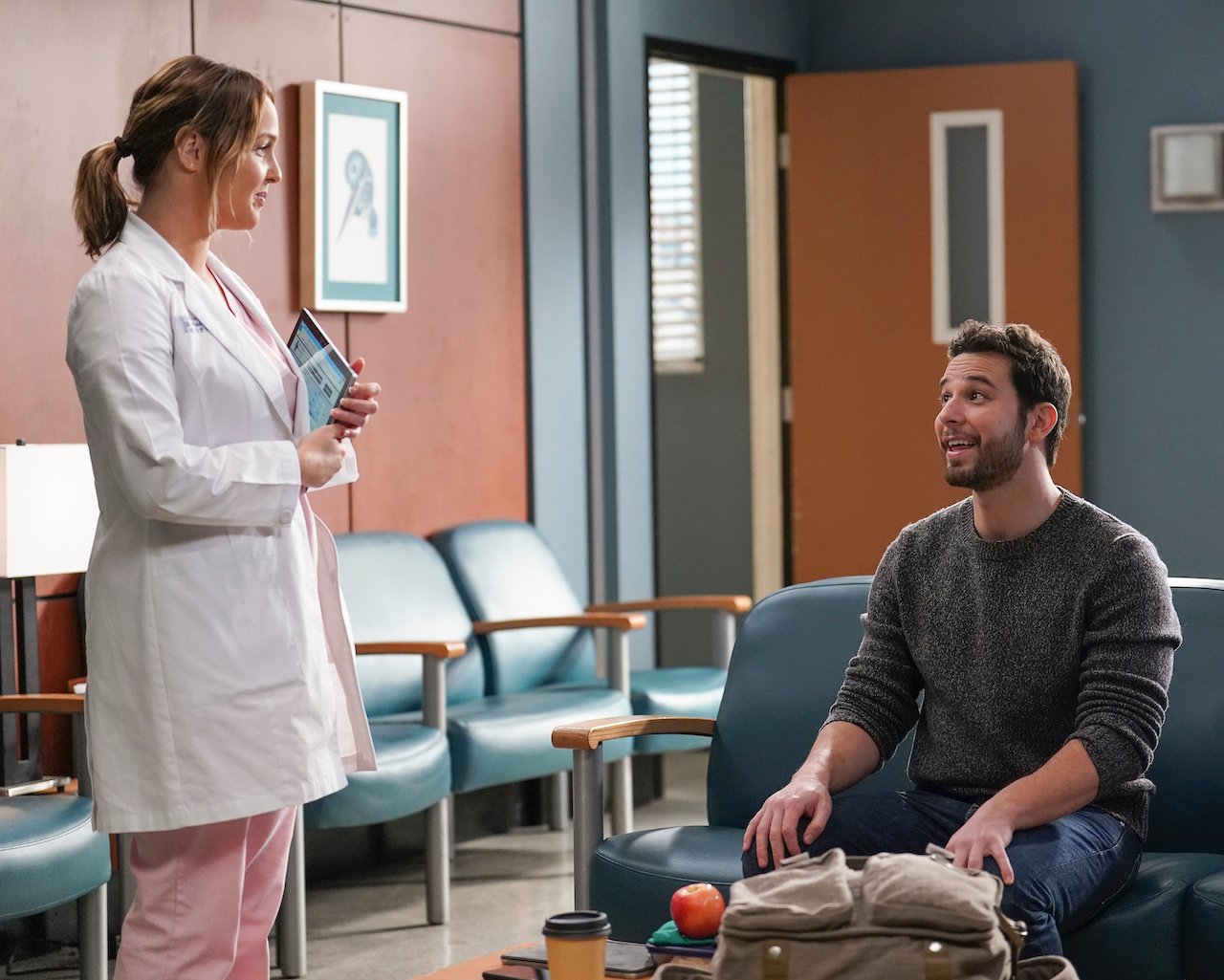 Soon fans will get to see Todd Eames for the first time. He'll appear in "Put the Squeeze on Me," which airs on March 24. 
ABC's synopsis for the episode reads, "While Richard (James Pickens Jr. ) ponders his surgical abilities, Jo (Camilla Luddington) is charmed by her patient's brother. Elsewhere, Megan (Abigail Spencer) makes sure Teddy (Kim Raver) and Owen (Kevin McKidd) talk out their differences, and a pet python causes an uproar."
It looks like Todd might put a wedge between Jo and Atticus "Link" Lincoln's (Chris Carmack) relationship. They recently switched from being friends to sleeping together to things becoming awkward between them.
Will Jo and Link be separated by Todd?
Link revealed in season 18 that he used to have a crush on Jo. The gynecologist was surprised by this admission, and it looked like she started to look at Link as more than a friend. However, he was still hung up on Amelia Shepherd (Caterina Scorsone). Link and Jo decided to start hooking up.
Jo was hoping this might make Link fall for her, but this didn't immediately happen, so she said they shouldn't have sex anymore. In "Legacy," Jo and Link talk about their future and consider him moving out.
Jo still hasn't revealed her feelings for Link to him. Maybe another man will separate them or give them healthy competition to realize they want each other.
Fans seem to be excited about Astin's first episode. "Maybe it's just because I've been a huge Skylar fan since 7 years old, but I think he's going to be great!" one fan wrote on Reddit. "His character seems really interesting! I'm all for Jo being single for a bit, but COOOMMMEEEE ONNNNNN how can you pass him up?? They'd be great together. Probably. I don't know. I can't wait to find out."
"I haven't seen him in anything else but I used to love the Pitch Perfect movies he was in, hahaha! He seems really excited to be on the show too which is always a good sign," another fan commented in the thread.
"Ooh yay I can't wait although I'll be disappointed if he doesn't sing! Loved him in Zoey's Playlist," a third fan wrote.