'Grey's Anatomy': Which Beloved Character Had the Happiest Exit From the Show?
Grey's Anatomy is quite arguably one of the most popular shows on television.
First premiering all the way back in 2005, the show has been keeping fans entertained and the amazing storylines never fail to disappoint. Just like with any other long-running television program, Grey's Anatomy has seen some characters come and go, and they all make their exit on different terms. Season to season, it is difficult to predict what will happen and with whom, and fans often end up being pretty surprised at what unfolds.
While it is true that everyone has their favorite characters, there are just times when many people agree that something happens that just fell into place perfectly. It is often somewhat hard whenever a popular character leaves a television show on difficult terms, but luckily, this was not the case for one of the key members of the Grey's Anatomy cast.
Let's discuss which beloved character had the happiest exit from the show.
Who is Arizona Robbins?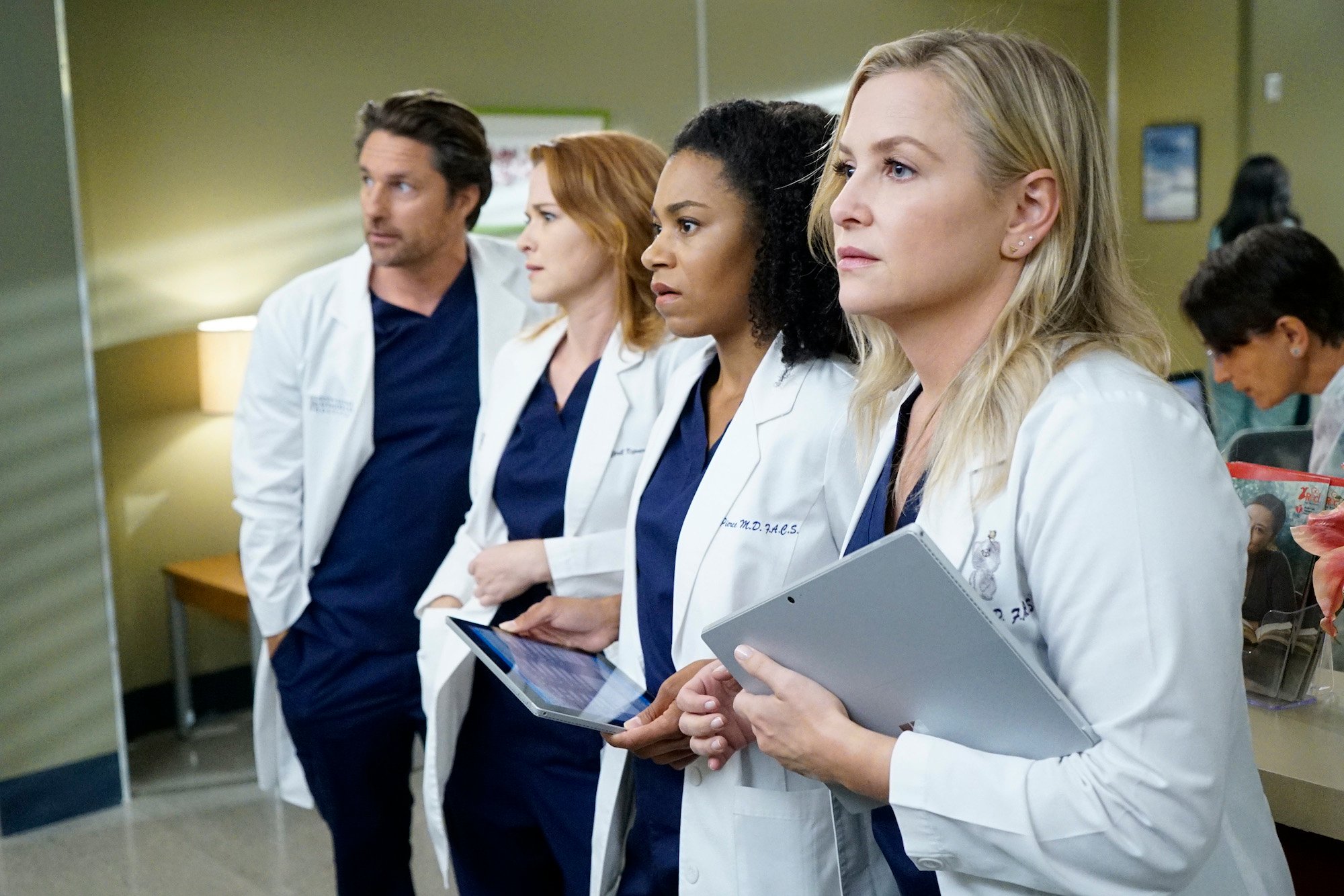 Arizona Robbins was a part of the main cast, portrayed by actress Jessica Capshaw. Beginning her stint on Grey's Anatomy in the show's fifth season, Arizona was the chief of pediatric surgery and truly went out of her way to relate to the children that she treated.
One of the most significant things about Arizona is the fact that she represented the LGBTQ community through her relationship with Callie Torres, and fans couldn't have loved it more. According to Fandom, the doctor had several nicknames during her time on the show, including "Roller Skate Girl", and "Dr. Sweetheart", two titles that went perfectly with her personality and demeanor.
Arizona went through some pretty complicated situations over the years — including being involved in a serious plane crash and having her leg amputated as a result. She also had several intense romantic storylines, and many people were extremely sympathetic when she suffered a bout with depression. Overall, Capshaw brought life to the character in her own unique way and is known for her optimism and comforting nature. 
Her exit from 'Grey's Anatomy'
While it is safe to say that most people were absolutely enamored with Arizona, sadly, her time at the hospital came to an end a few years ago. It turns out that Capshaw knew just how much her character was admired and went so far as to say that she was "madly in love" with playing Arizona. So, why did the actress leave the show?
It turns out that she was written out of the program, as reported by People. The departure happened at the end of season 14 and was based on the creative direction of the show. According to the producer of Grey's Anatomy, Shonda Rhimes, "It's always hard for me to say goodbye to any of my characters." She went on to say that Capshaw "Will always be a part of our Shondaland family."
Why were fans pleased with the way Arizona's story ended?
Although many were disappointed to see her go, fans were certainly pleased with the way Arizona's story ultimately ended. She got sole custody of her and Callie's daughter, Sophia, but after some compromising, Arizona and her ex-wife decided to split their time with her. It wasn't until after Callie moved to New York that Arizona and her mentor decided to open a new health center, and fans became hopeful that Callie and Arizona might rekindle their relationship.
She decided to make the move to New York, and, according to Reddit, "It's definitely the ending the character deserved."
Looks like viewers can agree that Arizona definitely got a nice departure and it was wonderful to see the amazing things that happened on the show.